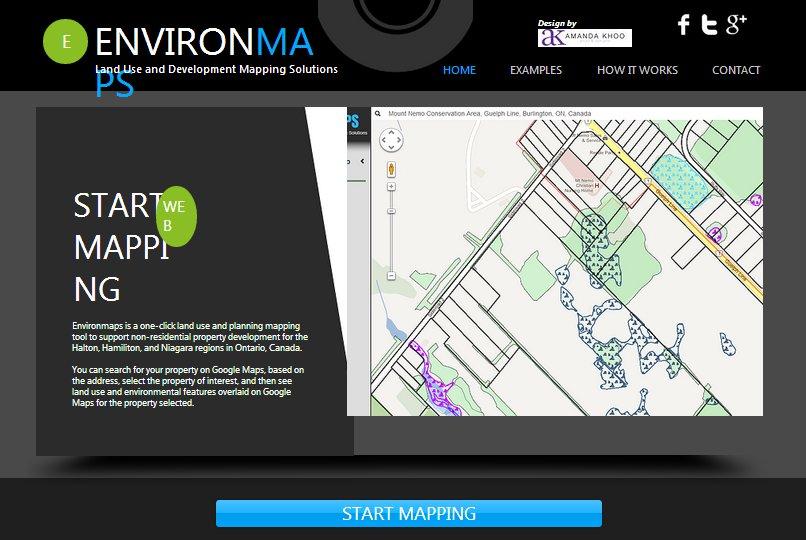 EnvironMaps, an app that uses Esri Technology to create custom maps with a few clicks offers great potential for significantly improving the property development permit application and land-use planning processes.
Utilizing  a combination of Esri GIS technology, open source software, Google Maps and open data they created a prototype that received honorable mention at the AngelHack developer competition in Toronto.
"Honorable mention at AngelHack"
There were 67 teams at the AngelHack competition in Toronto that were given 24 hours to develop a web app representing a business start-up idea. Devin Tu, a land-use planner with over 5 years of experience dealing with environmental, natural resource, and land use planning in Ontario came up with the idea for EnvironMaps and then co-developed it with four of his web developer friends.
"A simple GIS-based property analysis could cost up to $5,000 in consultant fees and take weeks," says Devin Tu, founder, Environmaps. "With Environmaps, property developers and government planners can conduct this analysis and create reports within minutes at a significantly lower cost. This is enabled by the powerful geoprocessing capabilities in ArcGIS. The solution offers broad functionality virtually out of the box and easily integrates with other technology, which allowed us to quickly develop a prototype of the app during the competition."
With the EnvironMaps app you can quickly search for your own  property based on your address, select your property, choose various land use types and environmental features to be overlaid into the map window with your property and the surrounding area. Then print off a map of your property with the various information into a PDF that includes cartographic elements like  a legend, scale, surround etc.
The team leveraged ModelBuilder, a visual programming tool in ArcGIS, to create and run reusable geoprocessing workflows and models. They then converted the models to Python scripts to create EnvironMaps' automated PDF export and map customized functionality.

"ArcGIS is an ideal platform for Web developers because it's an open system for rapidly building Web, desktop and mobile apps," says George Kouroupis, director, technology and solutions, Esri Canada. "With most open data already available in geospatial format, developers can easily manipulate this data using ArcGIS and Esri's broad array of developer tools to create rich, interactive Web mapping apps."

 The ArcGIS platform integrates desktop, mobile, server and online components, allowing developers to build apps accessible across multiple platforms and devices. Developers can take advantage of the free Esri Web advanced programming interfaces (APIs) for JavaScript, Adobe Flex and Microsoft Silverlight to create high-quality mapping apps that they can embed in Web pages or launch as stand-alone apps. These APIs come with configurable viewers for developing professional-looking mapping Web sites without the need for programming. Mobile developers can use the free ArcGIS Runtime Software Development Kits (SDKs) to create custom business apps for Apple iOS, Android and Windows Phone.
Currently the site only features the Halton, Hamiliton, and Niagara regions in Ontario and is live at EnvironMaps.com where you can take the app for a test drive your self (perhaps they will expand the site to other regions of Canada in the future).
Devin and his team are looking at improving their app and welcome feedback and any comments on any possible improvement that they could make to the app.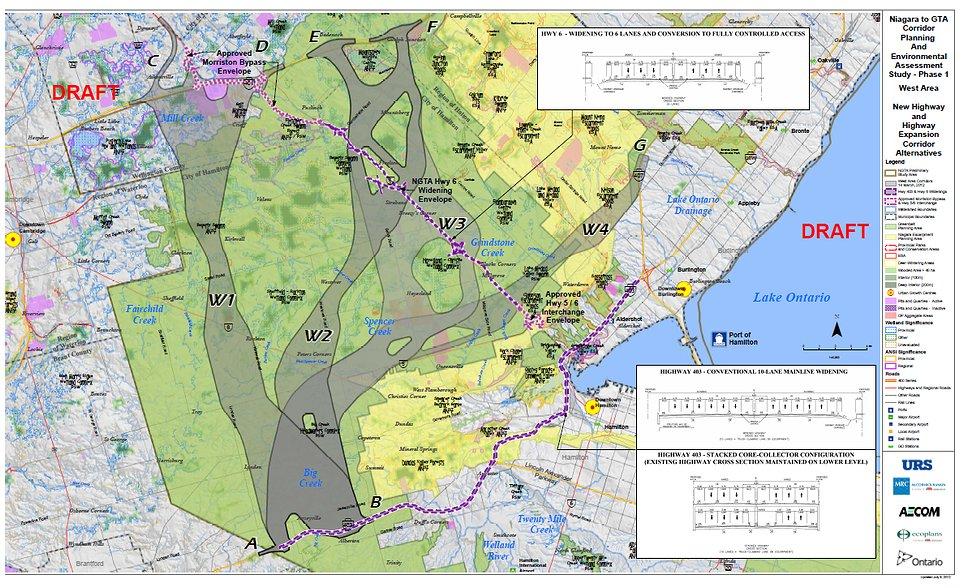 You can see the full press release submitted by Esri Canada here.
---
About Esri Canada
Founded in 1984, Esri Canada provides enterprise geographic information system (GIS) solutions that empower businesses, governments and educational institutions to make timely, informed and mission-critical decisions by leveraging the power of geography. The company distributes the world's leading GIS software from Esri, along with a comprehensive portfolio of complementary GIS products and services. Headquartered in Toronto, the company serves over 10,000 customers from 16 regional offices across Canada and has been named as one of the Top 250 Canadian IT Companies and Top 25 IT Professional Services Providers in Canada by the Branham Group, as well as one of Computer Dealer News' Top 100 IT Solution Providers in Canada. Information about Esri Canada can be found at esri.ca.