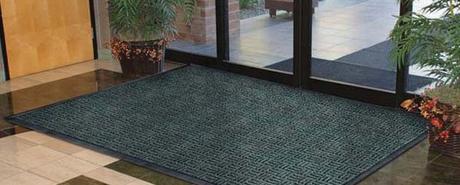 Entrance mats are one of the daily life things which we use but never give much importance. They are the material that can solve more than 50% of your cleaning headache in the office. Offices need to be cleaned to maintain a healthy environment. The entrance mats do the job for years constantly.
Ultimate mats is one of the leading companies manufacturing customizable entrance mats. They have skilled experts to guide you in choosing the right pattern and size for your floors. They have experience in making the best logo mats that will contain your brand name, brand logo, and any taglines. They guarantee you unquestionable service in the least time.
In this article, you will be given a transparent idea of the role an entrance mat plays in your office.
Benefits of having Entrance Mat
It will not allow bags of dust and germs to enter beyond the entrance door
The office staff and other guests will enter the office by walking on the entrance mats. The bristles present on the rugged doormats will retain most of the specks of dust. This will keep your costly office floors clean and tidy.
Comparatively cleaner floors
It is manually not possible to every time clean the office floors in every room every. They are busy areas, but at the same time, they must not look very unpleasant also. So, an entrance mat will serve the purpose.
It radiates good habits in your staff
Entrance mats are counted as one of the good habits in any household. The guests and staff will be conscious while entering the office. This will lead to less dirtiness in the area. It instills discipline and a less messy attitude in your staff.
Entrance mats will protect your costly floors
Entrance mats are made very comfortable to walk. There will be fewer chances of getting un removal stains and scratches on your beautiful floors.
Entrance mats are made with soft materials that are sound absorbent. They will not disturb while in serious meetings. While usually the marble floors are found to echo the footsteps while walking.
It is the main reason why entrance mats should be more in demand. They reduce the risk to fall due to slipping on wet and greasy floors. They make it safe for the visitors to give attention to business calls while unconsciously walking on the floors.
Your advertising becomes more attractive
Having a beautifully crafted entrance mat with the name of your company is very appreciable. The visitors will have their eyes first on an entrance mat even before they know your name. These visual identifiers bring awareness to your visitors.
Conclusion
Entrance mats are a must for your personalized domain. A good entrepreneur gives importance to every sector of his/her business. You can maintain the beauty and cleanliness of your area by simply adopting an appropriate mat at your entrance doors. This gives a sense of perfection in your office.