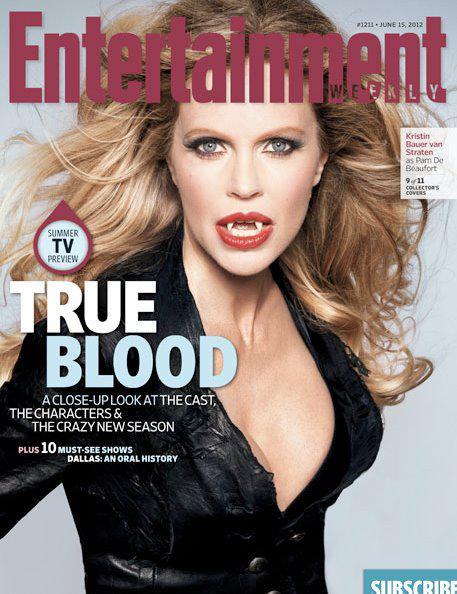 With only four days away the world is in mass True Blood hysteria and Entertainment Weekly is helping curb our withdrawals until Sunday. They've unveiled their 11 covers for their upcoming issue which is available Friday and every man, vampire and wolf has their own cover and they've also given us a sneak peek at ten new stills for the season as well as a few behind the scenes photos from the cover shoot and a behind the scenes video!
We can't embed the video but you can view it at the EW Official Facebook page under 'Exclusives' or you can click the link here
Tags: Cover Story, Entertainment Weekly, Kristin Bauer, Kristin Bauer van Straten, True Blood
This entry was posted on Wednesday, June 6th, 2012 at 5:05 pm and is filed under Kristin, Media, True Blood. You can follow any responses to this entry through the RSS 2.0 feed. You can leave a response, or trackback from your own site.
Leave a Reply
Name (required)
Mail (will not be published) (required)
Website