Castings

Most are 
Hunger Games: Catching Fire
related of course, but from me, would anyone expect any less?
Lynn Cohen, who has starred in both of the
Sex and the City
films, as well as
Eagle Eye
and
Munich
has been cast as Mags. She certainly looks ideal for the role, and is pretty much what I had imagined for the character.
Meta Golding, known for her roles in
Surrogates
, as well as in TV series
CSI
, amongst others, has been cast as District 2's Enorbia. I barely remember this character, to be honest, so I don't really have any opinion either way.
Bruno Gunn, who has had many "bit" parts in films such as
Bad Teacher
,
Herbie Reloaded
and
Battlefield America
has been cast as District 2's Brutus. Just going on the same, he looks quite suited to the role.
There are also rumours flying around that British actor Sam Claflin has been cast in the hotly-tipped role of Finnick, whilst
Monk
star has apparently been cast as Beetee, but until Lionsgate make official announcements, I'll hold back making any judgements.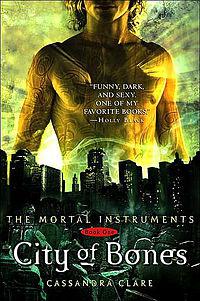 None of these castings, however, are quite as exciting as the Mortal Instruments castings that I've been reading about this morning. Actually, I've read about two castings, one that I am very happy with and the other I'm feeling a bit "meh" about:
Aidan Turner, best known as vampire Mitchell in the British
Being Human
TV series, as well as in the upcoming
Hobbit
films, has been cast as Luke Garroway. I have to confess that I'd completely forgotten about the character of Luke, and although I do find it a tad weird that Turner is ten years younger that Lena Headey (who is playing Jocelyn), I absolutely love this casting. Similar to Robert Sheehan's casting as Simon, this is a casting that I would never have thought of, and yet fits together somehow perfectly. I can't wait to see how Turner plays this role, and it'll be interesting seeing the actor go from playing a vampire to playing a werewolf; what would George think about that, I wonder ;)
Another Irish actor, Jonathan Rhys Meyers has been cast as Valentine. He's not who I had in mind, and I'm unsure how I feel about this casting, but I do have strong hopes that Meyers is going to prove me wrong. I know him best from his role in comedy
Bend it Like Beckham
, as well as playing a certain King in
The Tudors
, so he certainly has the potential to play the role well, but we'll see.
Sequels
Quite often sequels are met with a mix of emotions. Some people think it's brilliant, whilst others can't help thinking that the first film was a bit of a "one-trick pony" and should ultimately be left alone. This recent crop of announcements has definitely been like that for me:

Kick Ass 2
. I'm not a huge lover of the original, but one thing that can never be denied about Kick Ass is that it was original and unique, something that so few films tend to manage these days. Am I looking forward to a sequel next summer? I'm in two minds. There is definite potential for a second outing, but I do think that the film has to be careful not to get too big for its boots!
Avengers 2
. Joss Whedon has announced (to much jubilation over at Entertained HQ), that he will be back for the second
Avengers
film, and not only directing but he will again be writing the script. This is of course fantastic news, as far as we are concerned.
Announcements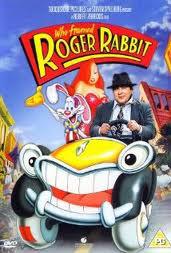 Great British actor Bob Hoskins has announced that he is retiring from the world of acting, following being diagnosed with Parkinson's Disease. A great actor of many childhoods I'm sure, for me, I will always appreciate his roles in
Who Framed Roger Rabbit
, and as Smee in
Hook
(the first film I saw at the Cinema!)
Baz Luhrmann has pushed back the release of The Great Gatsby. Originally touted for release this Christmas, it will now be released Summer 2013. There are a lot of rumours flying around regarding the reasoning for the push back, some are saying that Luhrmann wants the film to be seen by as many people as possible, but I don't really see what difference the release change will make on that. Christmas and the summer are both popular times for cinema-going. Another rumor has been that Luhrmann wants to put more time into the 3D effects, and putting together an "all-star soundtrack", which are reasons that I feel more willing to accept. But, I can't help feeling that Luhrmann is making a huge error of judgment. The film has been touted for a Christmas 2012 release for so long, and for most of that time we were given very little in terms of posters, images or teasers, so to push it back after we finally get a little from the film, I can't help thinking is going to put people off. I, for one, have started to get bored of waiting for it.