EVENT : VALAIKAPPU - Indian form of Baby showerDAY OF EVENT : 05 MARCH 2012PLACE : MUMBAI, INDIA
After a lavish royal wedding ceremony in the Iyer sect of South India, the occasion of Valaikappu (godh bharai in Hindi) is much awaited by the family. It is a celebration of the couple entering the new phase of a mother and father. It is celebrated by offering the mother-to-be, delicate and colourful bangles ('valayal' aka bangles in tamizh) with each of the women folklore taking turns in doing so. It is usually celebrated during odd months (preferably 7th or 9th) of pregnancy. I got a beautiful opportunity to witness the rituals and the unmissable moments of this meaningful occasion.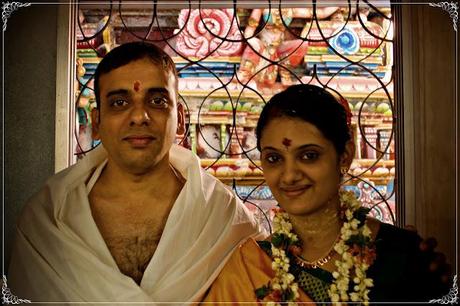 The to-be-parents HARI and NEERAJA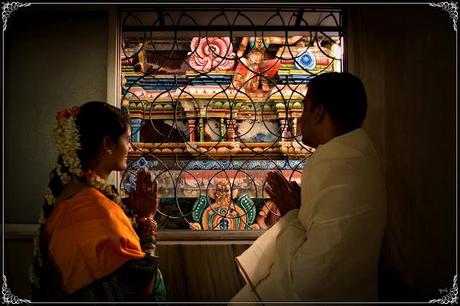 The seek the blessings of the Lords from a temple in the background.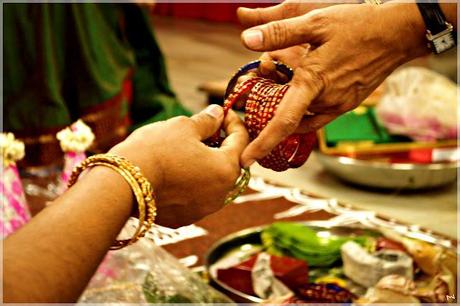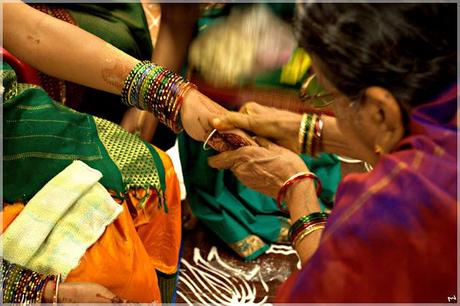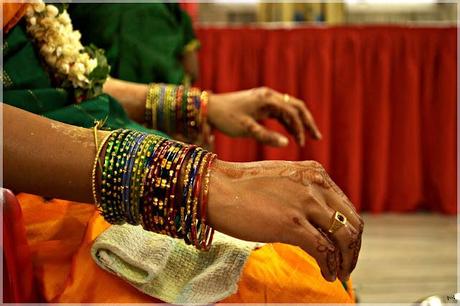 The vibrant glass bangles are chosen in pairs of two and slid down her hands.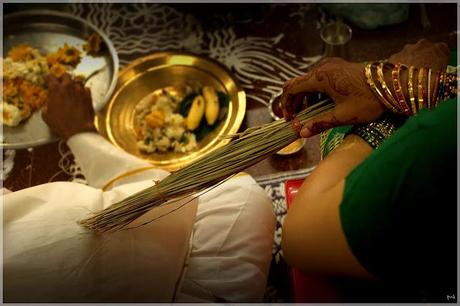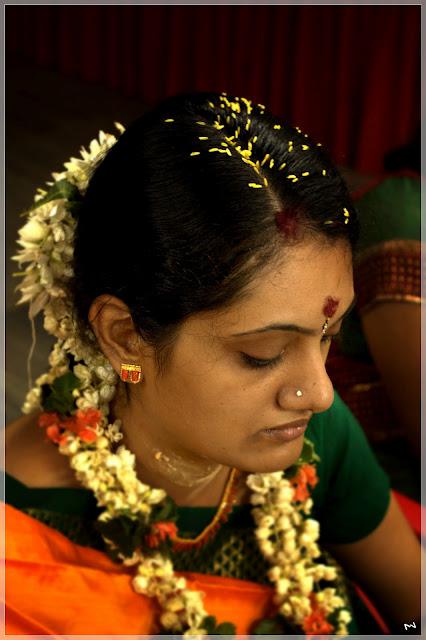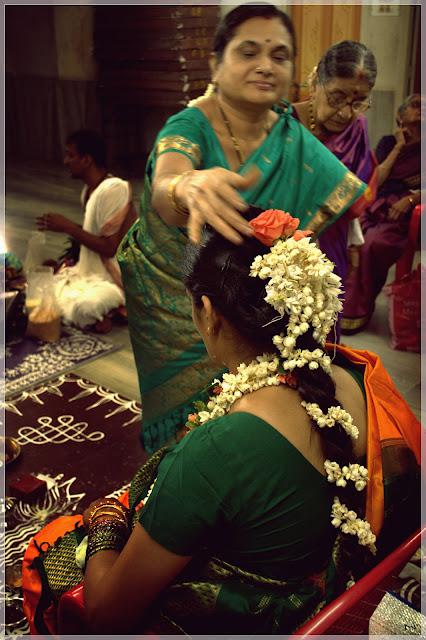 Raw rice particles are mixed with the holy mustard powder and sprinkled on her as a ritual of blessing.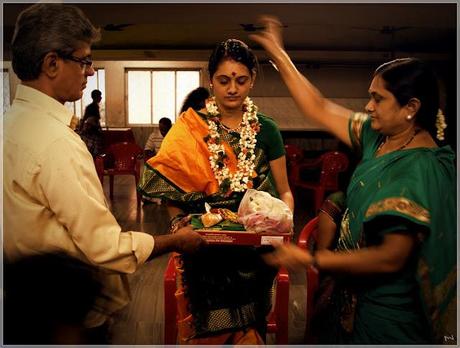 Her parents bless her and offer her a new silk saree to be worn for the second set of rituals to be followed.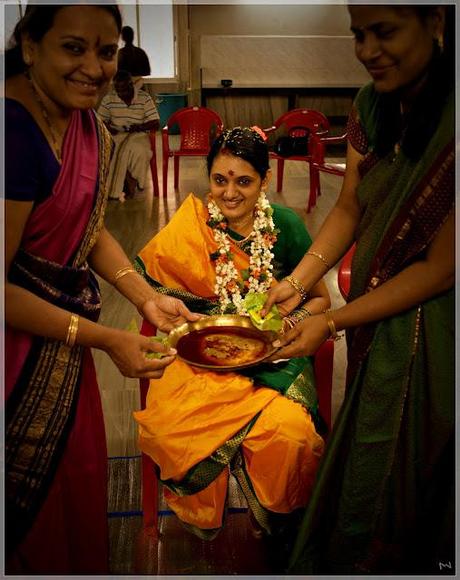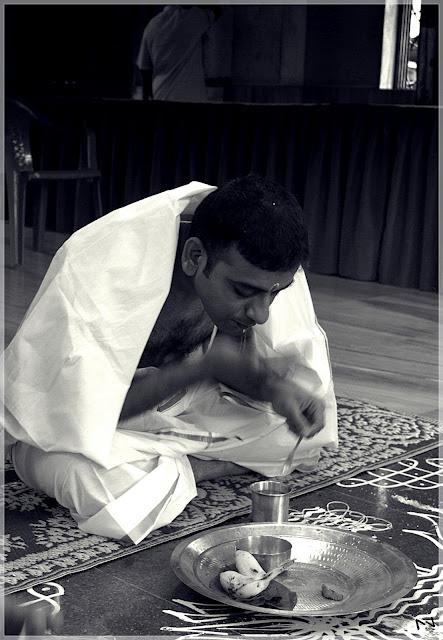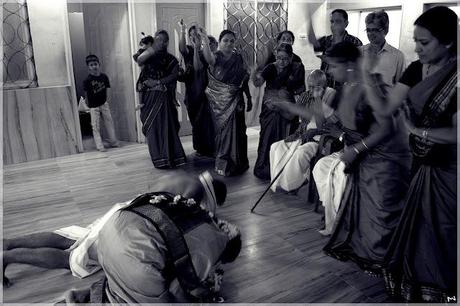 The couple prostrate to the elderly members to seek their blessings. The elders sprinkle the mustard coated rice particles as a medium to shower their blessings.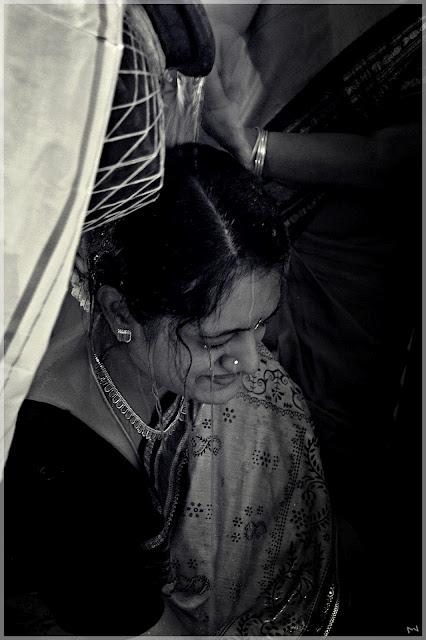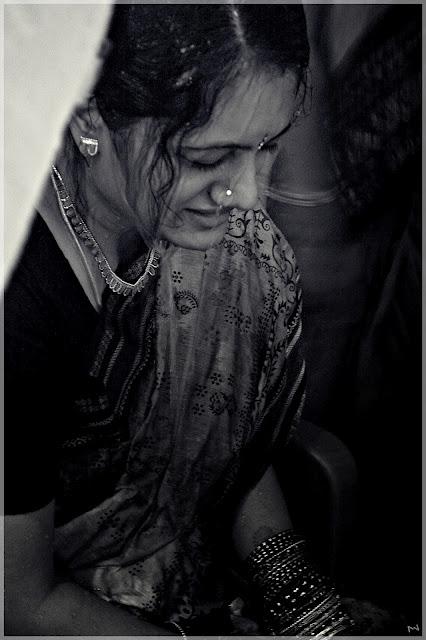 The mother-to-be is drenched wet by her husband and his sister before the commencement of second set of rituals, before which she changes into her traditional attire.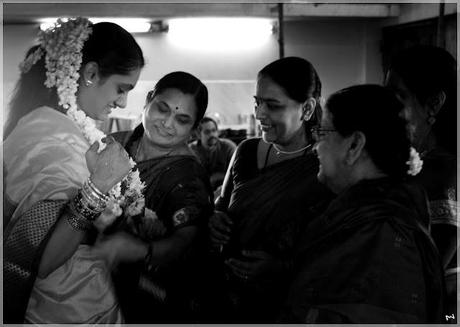 They all inquire about the baby.
[email protected]@@@@@@@@------------
AND NOW FOR SOME CANDIDS!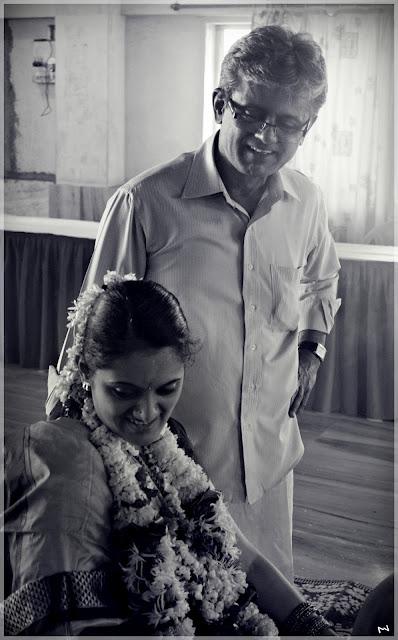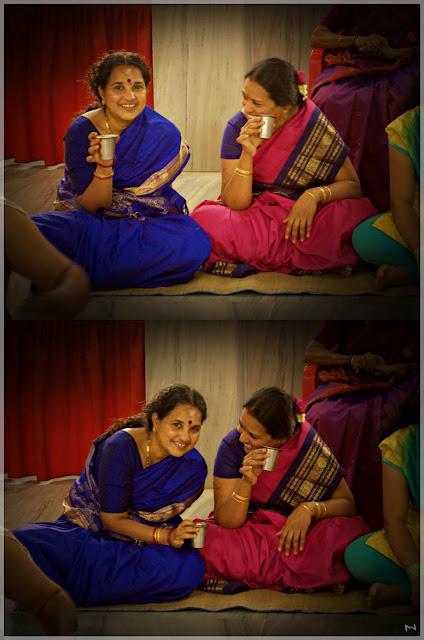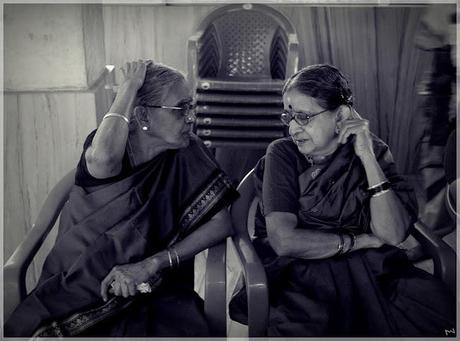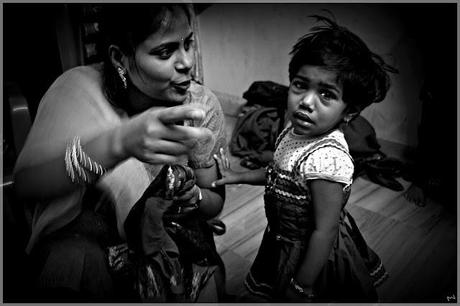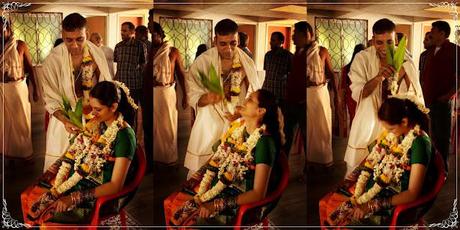 This is a 'sequence' shot  that I captured when the couple shared a hilarious moment.Do click on it and view it in a higher resolution. Its worth it.