Rose gold is one of my all time favorite metals. I prefer it to yellow gold when it's worn solo or when it's used in a two-tone piece. I am so thrilled that what could've been a passing trend stuck around. Its staying power, now at just over 5 years since it burst back onto the scene, means it's readily available for the most permanent jewelry pieces of all: bridal. Rose gold engagement rings and rose gold wedding bands are gorgeous and coveted by both brides and grooms alike. There's just something about a rose gold setting that can make a diamond really shine. Light brown diamonds and those with a yellowish cast look amazing in pink gold, as it makes them look brighter & whiter while adding to their romantic aura. Rose gold is feminine, classic, and warm. It's a beautiful addition to a Victorian style engagement ring or a modern halo ring alike. These are a few of my recent favorites.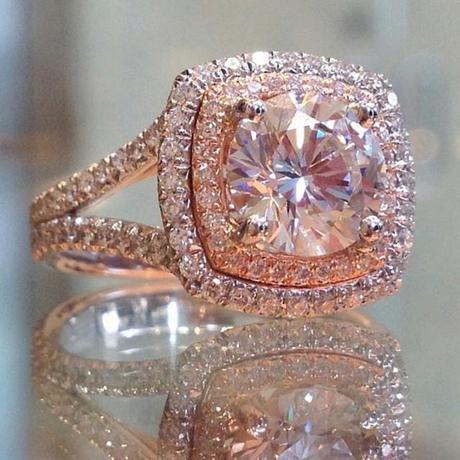 First up, this stunner designed by @markizjewellery shows off its round brilliant center stone with a rose gold cushion shaped inner halo and a white outer halo with a pave split shank.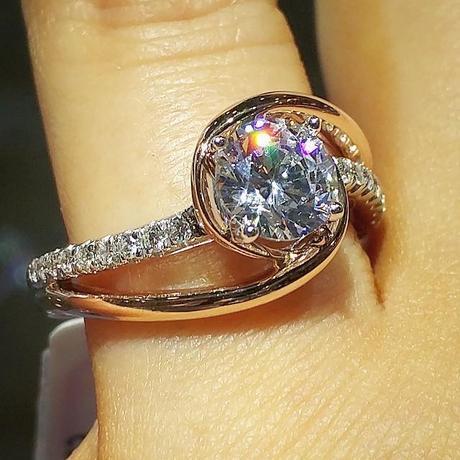 This fabulous rose gold bypass ring by Gabriel & Co. is modern in shape, and the rose gold gives it a pop of color that adds even more dimension to its diamond pave curves.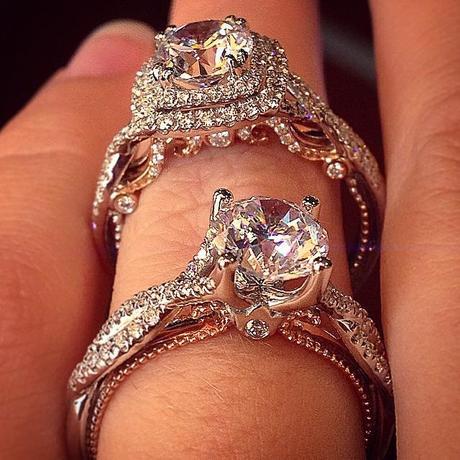 Any Verragio ring can be made in any gold color combination, but some of my favorites are the white gold pave pieces that tuck secret rose gold details into their galleries for an unexpected glimpse of pink.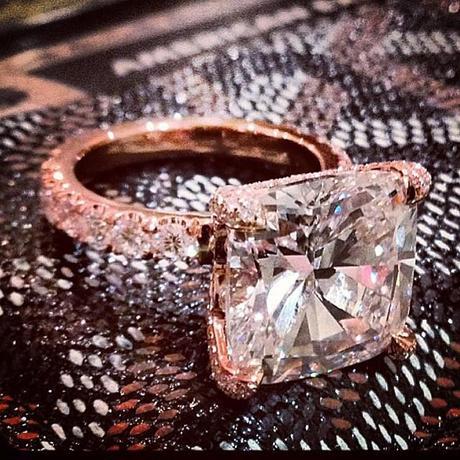 This stunning ring by Jason of Beverly Hills shows off 10 carats of perfection tucked into a stunning rose gold mounting. Check out the lovely attention to detail, like diamond micropave on the prongs and larger, shared prong round brilliants studding the shank.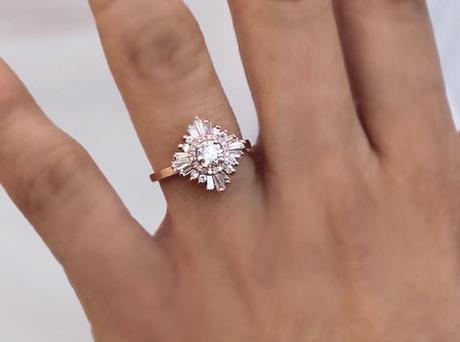 This vintage inspired stunner by Heidi Gibson is a beautiful example of how fabulous rose gold is on a period piece. And retro-glam lover would swoon to say "Yes!" to this beauty.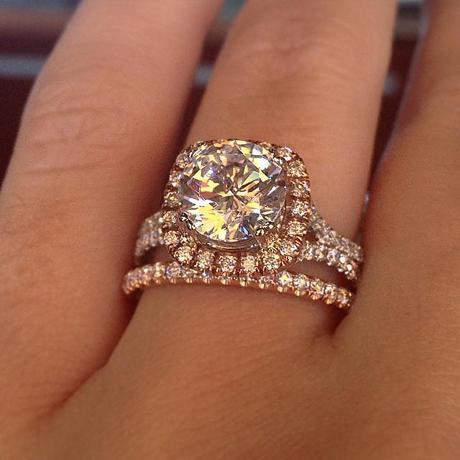 I adore this combo of Uneek engagement ring and wedding band. In stock photos, the rose gold appears very pink, but in real life it's this warm, enveloping soft copper that looks fantastic with the bright white gold and diamonds Uneek uses in this round-cushion halo.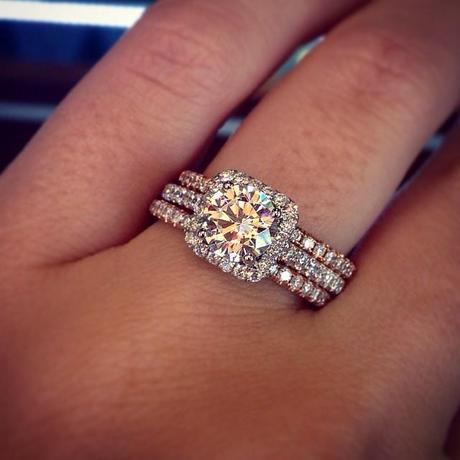 Another round diamond in a square halo, this Gabriel & Co. halo ring looks just as fabulous when paired with the same Uneek rose gold thin wedding bands. I love this look because A) I'm obsessed with stacking wedding bands B) I love how the two bands sandwich the engagement ring and C) any bride can re-create this look if she falls in love with rose gold after she's already got a white gold engagement ring.