We're still swooning over all the new engagement rings we got in to our Boca jewelry store last week. With vintage details and beautiful EGL certified diamond center stones, it's no wonder we can't get enough. One setting that we're particularly attracted to is the picture frame setting. Similar to a halo style engagement ring, the picture frame setting features a beautiful surround of pave, channel set or micropave diamonds on the center stone. Plus, the picture frame setting gives you the best of both worlds: if you love the look of a square setting, but fall in love with every round diamond you see, problem solved.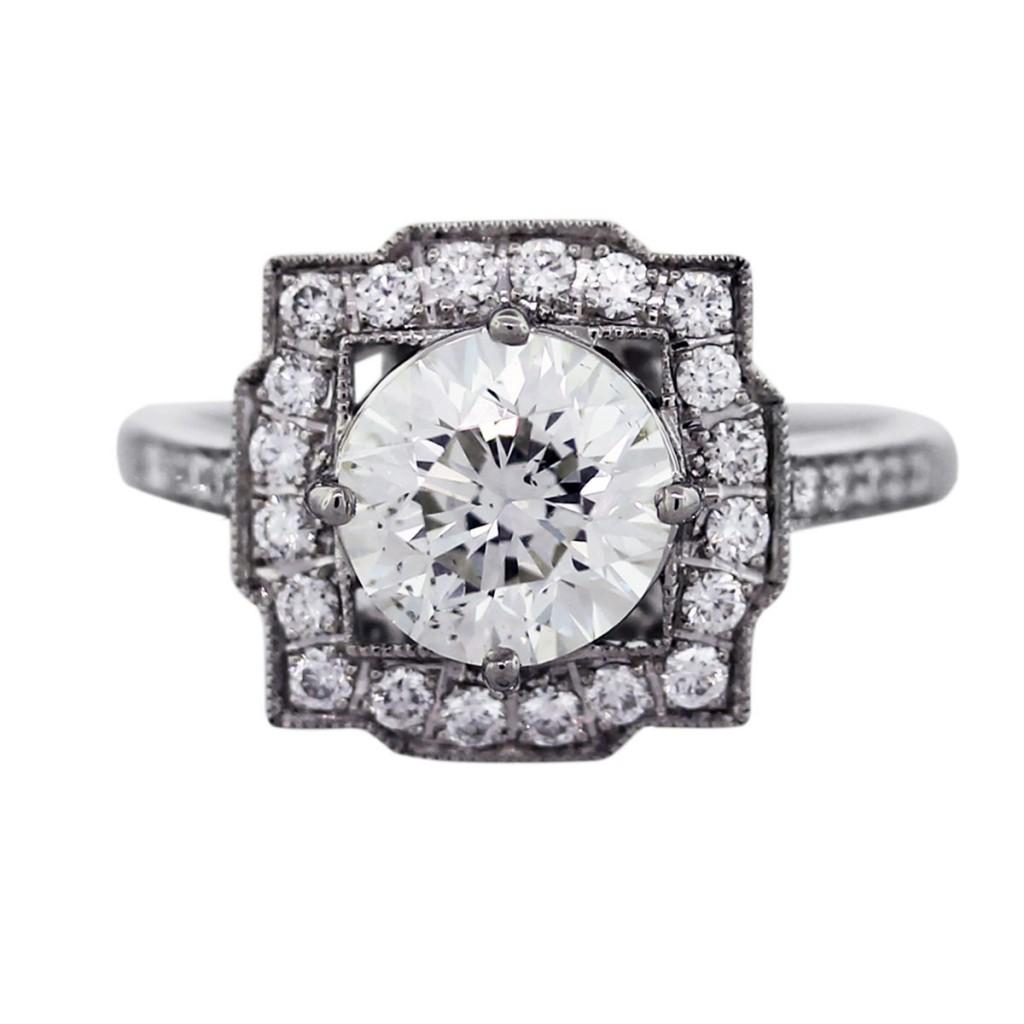 2.33 Carat Diamond Engagement Ring
On this beautiful ring, a small space between the diamond and the frame create a beautiful, open and airy look from the negative space. This has two benefits – one, you get the diamond-enhancing look of a traditional halo, but with a slightly more unique look. Also, should you ever want to upgrade to a larger center stone in the future, your setting allows you to do so.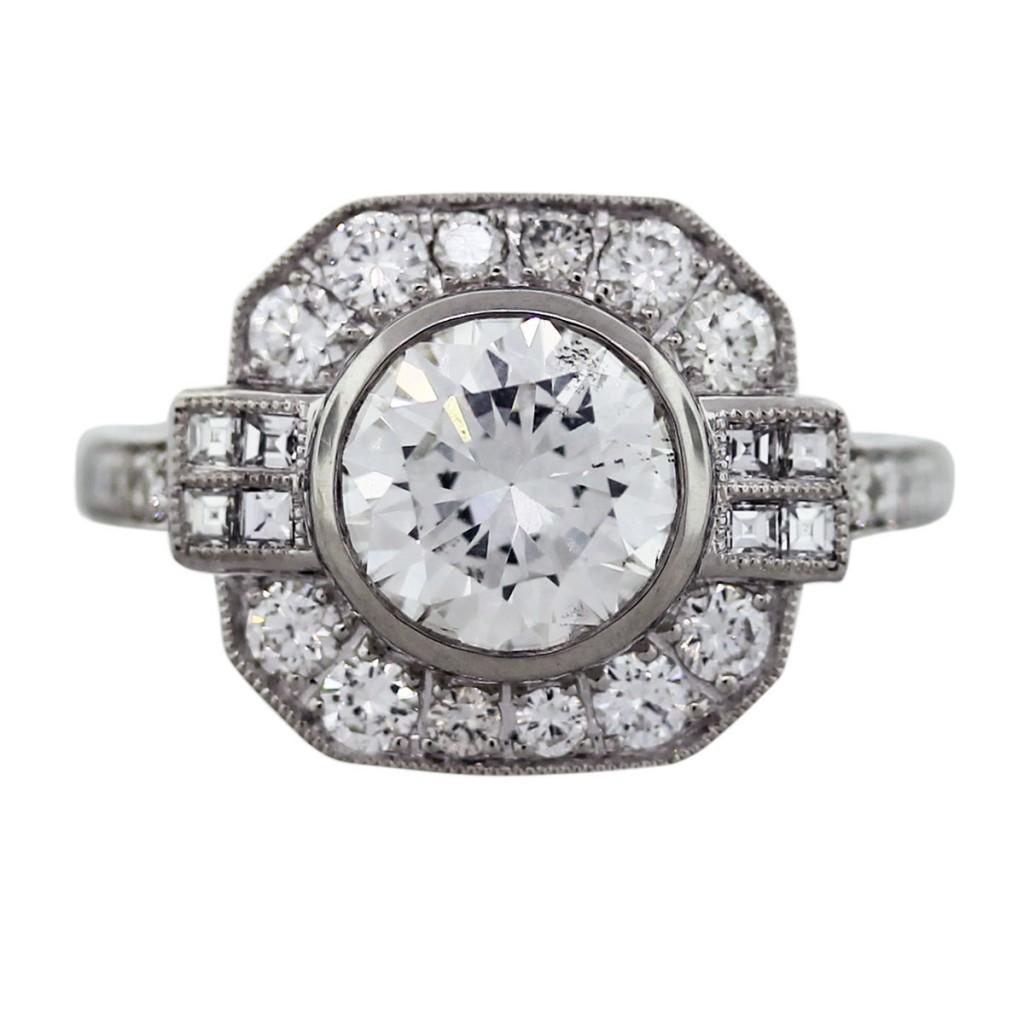 Platinum Art Deco Inspired 2.34 ct engagement ring
This beauty features an octagon of diamonds (rounds and square shaped step cuts) arranged around a large bezel set round. In case that wasn't enough diamonds for you (completely understandable), there's a sprinkling of pave on the shank too!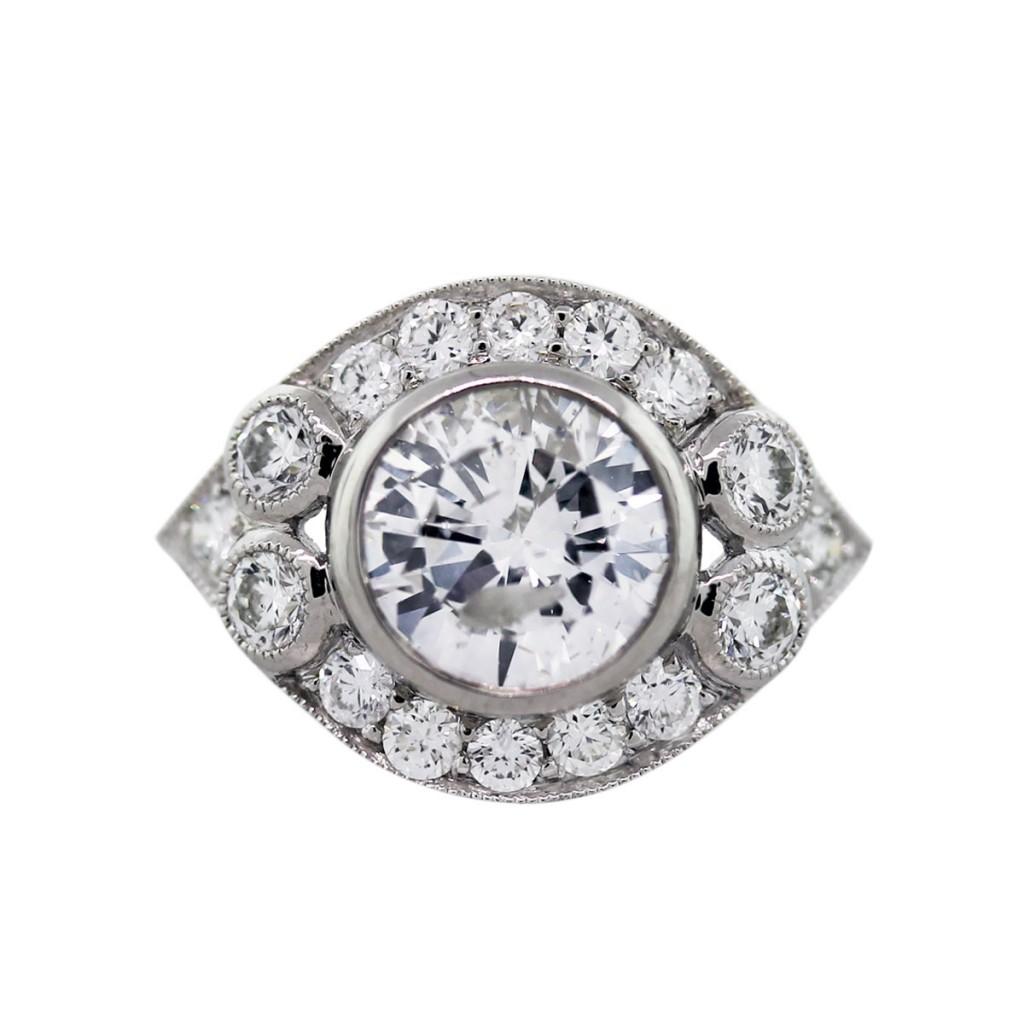 Vintage style 2.05ct diamond and platinum engagement ring
We just love this stunning and unique engagement ring. Its unusual shape only attracts more attention to the gorgeous (and huge) bezel set diamond. But not to be outshone, the frame features 4 more bezel set rounds with platinum milgrain accents, and two rows of smaller rounds embedded into it.