Last week we showed off rocks – diamonds with beautiful color and clarity that command attention. Today we're taking it the next level with some jaw-dropping important diamond rings. An important diamond is one that has an uncommonly excellent grade for its cut, color, clarity and/or is a rare (large) size. Today, we've got 4 important diamonds we can't stop fawning over. We've been stocking up our showcases for Vegas, and our diamond buying binge has us well-suited in the bridal department. Luckily, it's Wedding Wednesday, giving us the perfect opportunity to show off engagement rings Boca Raton swoons for with big, icy, sparkling diamonds.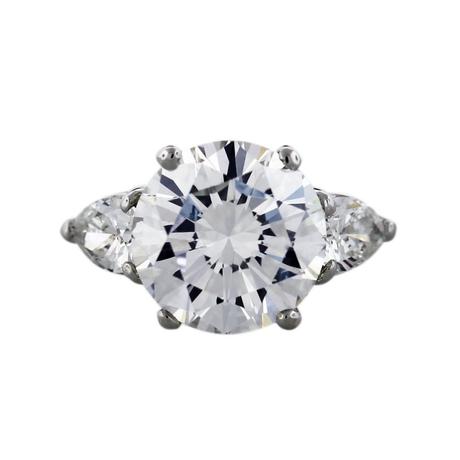 Let's jump in with both feet, shall we? This stunning round brilliant weighs in at 4.01 carats and is GIA certified with a nice clarity grade of SI2. The color is N, so this stone is a perfect example of creating a serious impact with a budget in mind. Want a huge ring (like this sparkler?) Then your best bet is sticking with a strong cut grade (this one is Very Good) and playing with the color spectrum and clarity grades. You'll still need a loupe and a trained eye to spot any of this ring's inclusions, and N is still on the colorless diamond spectrum, so you end up paying $36,995 for this ring, whereas this 5 carat marquise, also SI2 but with a K color grade is $59,995. Both big, both beautiful, but one is $23k less.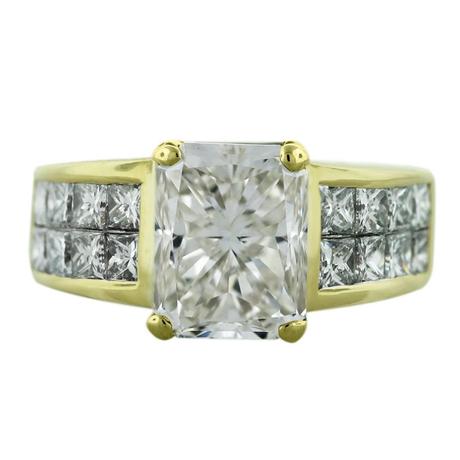 We're obsessed with this radiant cut stone. It too is a 4.01 carat diamond accented with an additional 1 carat of white diamonds. It's a K color, VS1 Gia certified stone that's certifiably gorgeous. Mounted in yellow gold, this ring is a bold statement piece with invisibly set princess cuts stacked on the shank.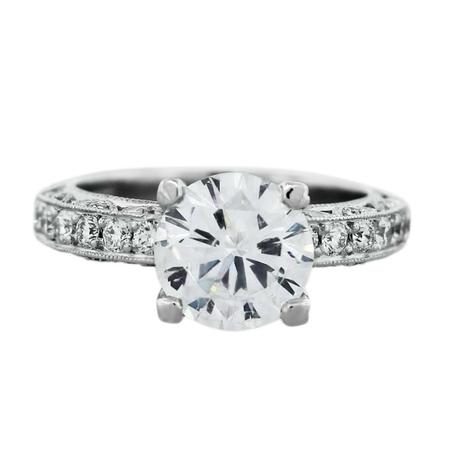 When a client comes in wanting to sell a designer engagement ring it's always exciting. Tacori is one of our favorite engagement ring designer, thanks to their infinite attention to detail – check out the milgrain border on the shank's diamonds. But this ring is relatively understated and in a very good way. The center stone is a bright, lovely I/J with an I2 clarity grade. It sparkles with so much fire it's scintillating just sitting in the showcase – imagine the show it'll put on once you're wearing it!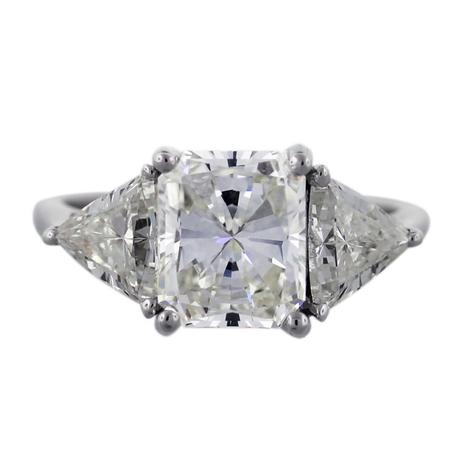 We've saved our favorite (this week) for last. It doesn't get much more magical than this 2.33 carat VVS2, K colored radiant cut center stone. It's bright, it's sparkly, and it's so clean you could eat off of it. Add two trillion cut diamonds on both sides weighing .60 carats each and you've got a seriously unique, seriously beautiful engagement ring.