It's high time I start sharing more snaps from my trip to Baltimore last week! Things like BEYONCE  , the Emmy's (major let down) and a double header of Bachelor in Paradise (CODY! AT LAST!) distracted me. But there's no better way to celebrate Wedding Wednesday by sharing engagement ring eye candy. And this week I'm sweet on favorites from the Baltimore show. It should come as no surprise that I made a beeline for everything and anything fancy yellow diamond, so yes, today's eye candy is lemon flavored. I hope you don't mind and that you won't be disappointed. And if you are, how can you be disappointed by a huge internally flawless fancy yellow diamond? What's wrong with you? Ok, sorry, my blood sugar is low. Let's have an eye candy sugar infusion.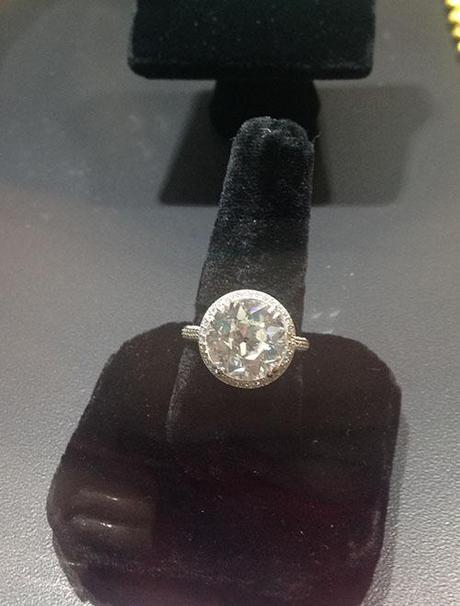 First up, we've got a huge Old European Cut diamond engagement ring by JS Fearnley in Atlanta. Proving, definitively, that your college roommate did not invent the halo setting. It's been around.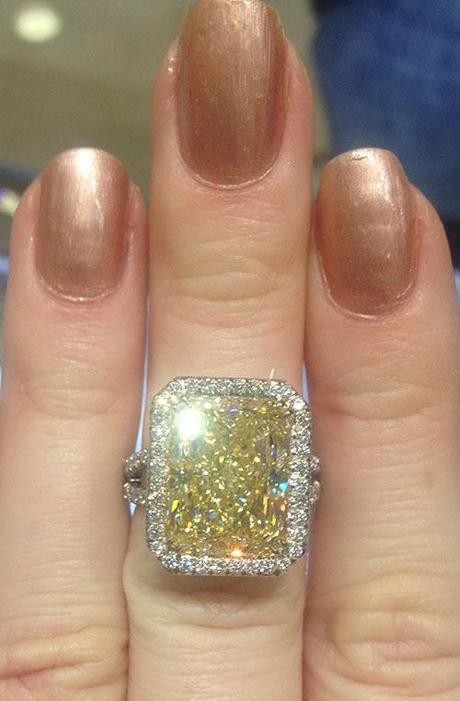 If you follow me on Twitter, you already saw me gushing over this incredible 10+ carat fancy yellow radiant cut. With an internally flawless stamp of approval from GIA, this diamond is jaw dropping. Created by Vivid Diamonvs, you really could stare at it all day. And if you're wearing it, I would pretty much expect it from you. I mean…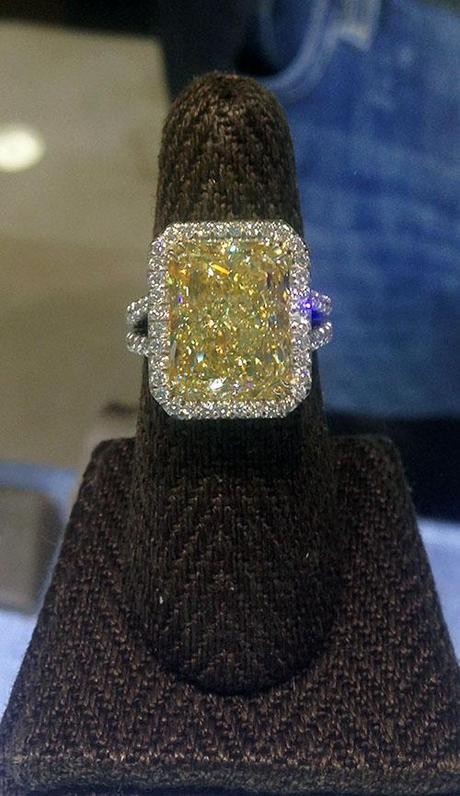 Look at this thing. Sidebar: the split shank pave halo setting is, by default, amaze balls. but can we take a hot second to appreciate the chevron knit fixture? Can I use those in my jewelry box?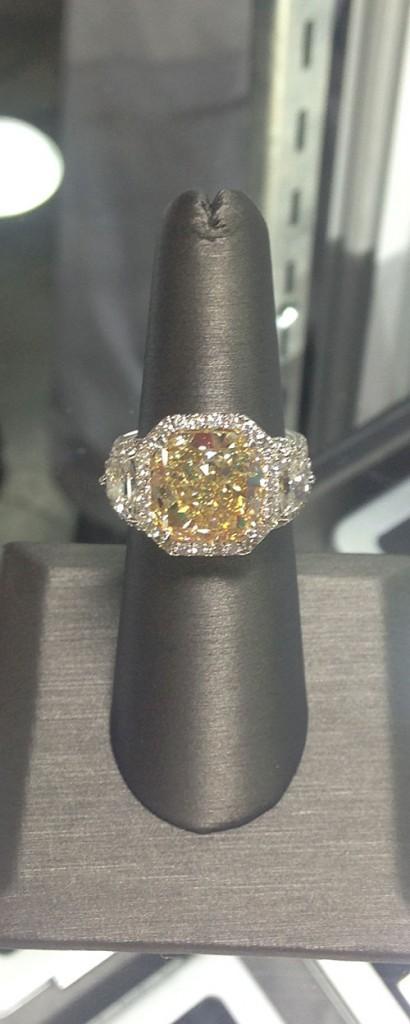 Another faaaabulous fancy yellow! Please excuse the blurry pic, but I wanted you to get a better idea of the in-person color than the hand pic I have below. This ring, compared to the one above, shows off why the radiant cut is one of my favorite diamond shapes. The two diamonds, same shape, have a totally different look and feel, thanks to the proportions. This diamond, a 5.04 carat radiant, wears its weight more horizontally, giving the ring a hexagon shape. The Fancy Intense color is warm and vibrant, and pops against the 1.10ct half moons and the white accent diamonds. This ring is a creation of Diamond House.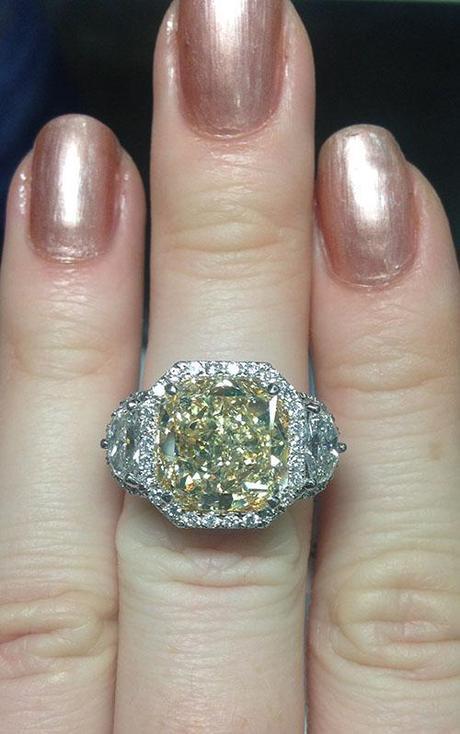 Fiyah.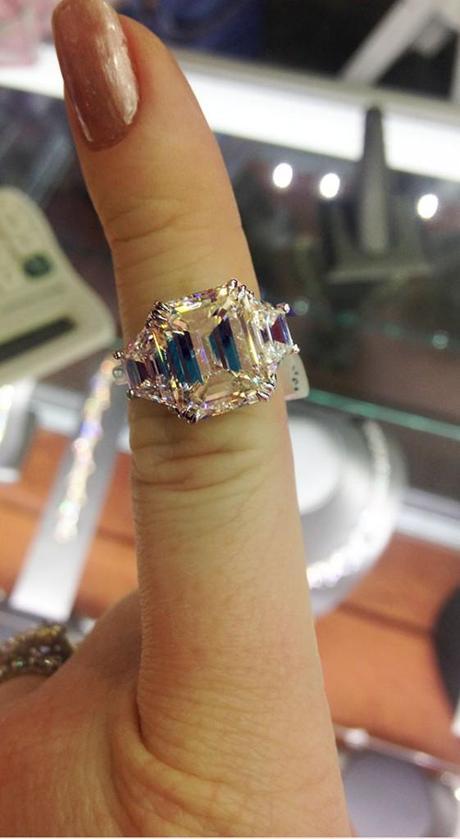 Another gorgeous piece from Diamond House, this gorgeous ring shows off a white emerald cut (I believe it was M color, but don't quote me) with step cut trapezoids flaking it. Geometry for everyone.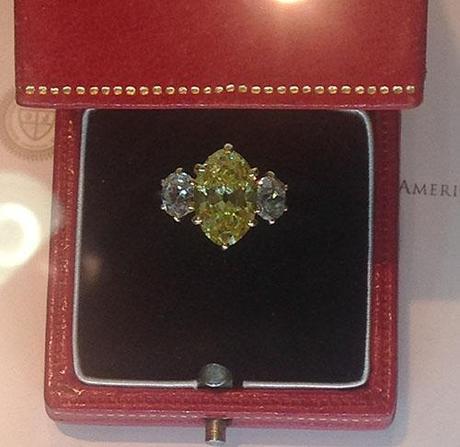 Last but not least, how fabulous is this three stone Cartier ring? The GIA cert called the center stone a marquise, but it looks pretty ovular (?) to me. At 4.41 carats, this Fancy Vivid has a gorgeous SI1 clarity and is flanked by two white ovals.