This week, I'll be sharing my favorite engagement rings in our most popular budgets. The average ring at RLJ sells for anywhere from $4,000 – $8,000, (which makes sense, with he average US engagement ring falling right around $5,000.) We have a generous amount grooms who do shop above this budget, but for the most part, we want to ensure we have a huge selection for our guys shopping in that budget.
Today, we're starting with our engagement rings under 4000 dollars. Most of the engagement ring settings at RLJ are under $4000, but for our purposes, I limited it to ready-to-wear rings with diamonds already built in – not a $4,000 setting that you have to still set aside additional money for a center stone (if you want one.) Plenty of couples choose to forgo the center stone altogether, opting to keep the cubic zirconia included in the setting until they can upgrade to a diamond…or never.
So, today's selection is somewhat limited (you'll see more options as our budget goes up) but these are three of my favorite rings under $4000, that are modern, timeless, and still boast plenty of diamonds.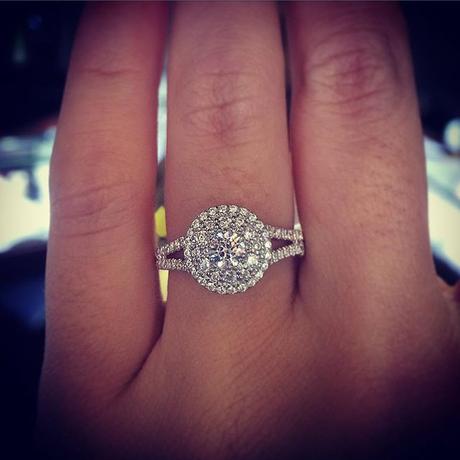 I outdid myself with this one. This ring is under $4k. It's under $3k. It's under $2k. The whole shebang – about a half carat of diamonds set in 14 karat white gold, with a designer name, craftsmanship and warranty, to boot – is under $1500. Thank you, A. Jaffe.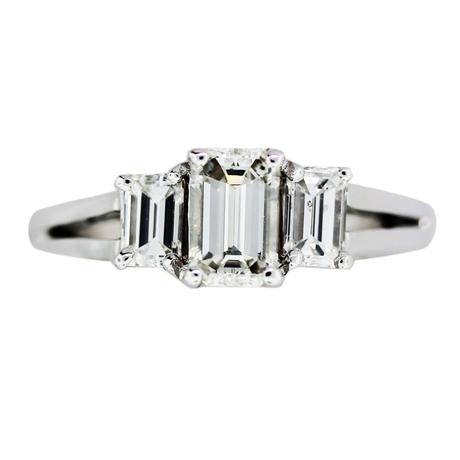 This three stone stunner is a classic setting that is pure elegance. The emerald cut diamonds are beautiful G/H in Color and VS/SI in Clarity set in 18 karat white gold. It's chic, it's simple, and it's only $3,500.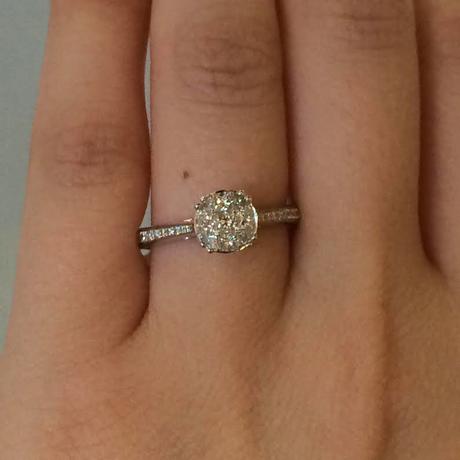 This Simon G. beauty comes in 18 karat white gold on a gently tapered band. It has invisibly set brilliants in the shanks, and they gracefully lead to a cluster of invisibly set princess cuts. Approximately 0.43ctw of princess cut diamonds and 0.15ctw of round accent diamonds.