Today I want to talk about your engagement ring budget! Lee sent me this post from Beyond 4 C's and I really liked the responses from other jewelers. While you might get a slight, slight discount on a diamond by buying in the summer months, it's more likely luck of the draw. The last time I did a video on this topic for RLJ was 2012 and diamond prices dipped in the first half of the year. But…there was a lot going on in 2012, if you'll recall. Diamond prices are more stable now, and really, they weren't doing the crazy acrobatics that the price of gold was doing back then anyway. So rather than saying summer is the best time of year to score a great deal on a diamond, let's stick to the truer maxim that the best time of year for your engagement ring budget is determined by you.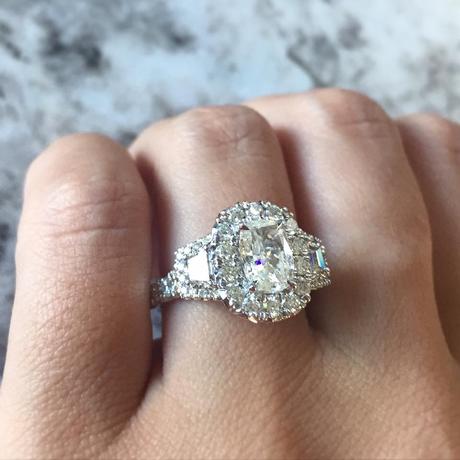 It's best to start shopping three months before you want to propose. This gives you the option for whatever engagement ring route you want to take – and you can see exactly how long it takes to make an engagement ring in this post (one of my most popular blog posts!) It also ensures that you aren't freaking out about the massive rock you've got hidden away in the days and weeks before you P the big Q. It lets you shop around and choose the right jeweler, which is ultimately the biggest deciding factor in how much of a deal you're going to get on your engagement ring. And it lets you educate yourself about what to expect from the diamond buying process.
An educated client is the happiest client. Diamond buying doesn't need to be complicated, but figuring out exactly what we're rattling on about (ahem, guilty) when we wax philosophical about Spread and Eye Cleanliness, well…that's a different story. Give yourself enough time to figure out your ABC's and your DEF's. And Beyond 4 C's is a great place to do that. So is this here blog. And the more professional version of it over in the Big Tent.  Today, because we're focusing on deals, I want to round up some of my favorite posts about getting the most bang for your buck when it comes to your engagement ring budget. And nope, none of the tips are seasonal!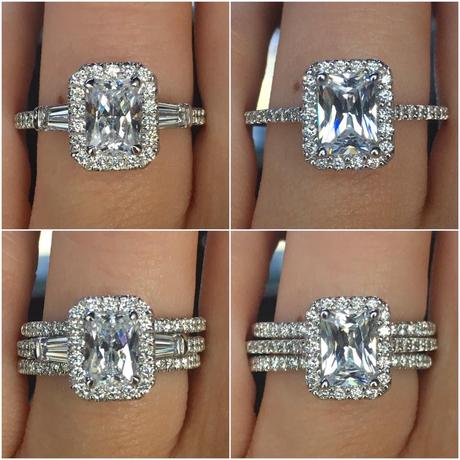 "Once you're approved, you'll treat the payments like you would a credit card payment – that's essentially what the DBRL and RLJ financing offers are, a store credit card. In order to keep your offer, you can never miss a payment. Doing so will spike the interest rate and defeat the purpose of financing the ring. It will also end up making your ring more expensive. So I'll say it again: Do not buy a ring you cannot afford!"
BUYING AN ENGAGEMENT RING? THESE 4 TIPS WILL SAVE YOU $4 GRAND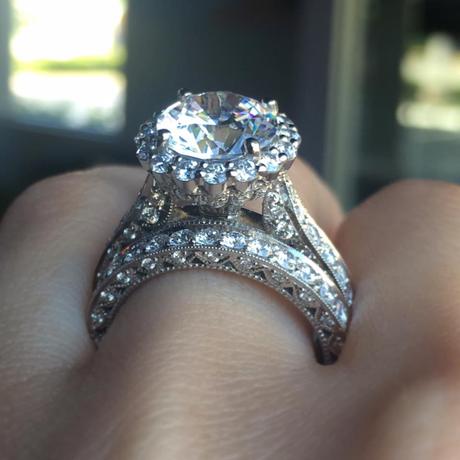 "The 4 C's – Color, Clarity, Cut and Carat – are the ABC's of diamond buying. Familiarizing yourself with these terms is the first step of buying an engagement ring, and will make sure you get a beautiful stone for a good price. Your jeweler  should work with you and explain each element of the diamond more thoroughly, but it helps if you have some base knowledge before visiting the store. They all start running together once you've got the diamonds in front of you, and knowing the difference between what's visible to the naked eye and what you'll never notice can save you big bucks. Once you understand the general meaning of each "C", you'll understand these tips on how to get the best diamond deal."
WHAT DETERMINES DIAMOND PRICING?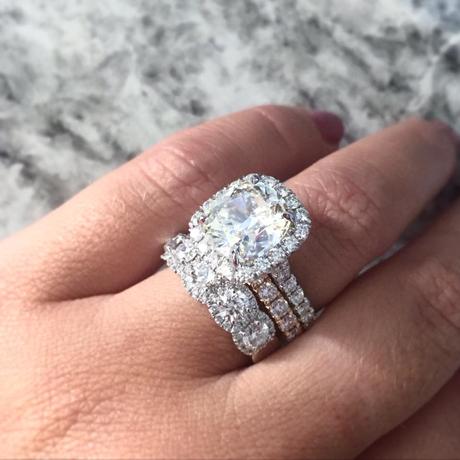 "Diamond pricing is determined by a delicate balance of a ton of characteristics. Everything from the "threat" of man-made diamonds to color and clarity treatment, to the state of world affairs affects a diamond. All of this in addition to the diamond's inherent characteristics (and if you think things end with the 4C's, just know that Cut itself has a dozen odd additional metrics.) But because you're here for a quick answer, not a graduate gemologist's degree, here are two big things that determine diamond pricing…"
EXACTLY HOW TO GET A GREAT DEAL ON A DIAMOND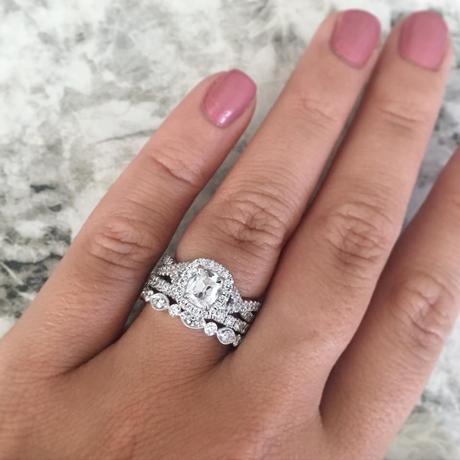 "It's easy for me to share how to get a great deal on a diamond with maybe overcomplicating things…a bit. Once I get started on my 4 C's, it's just so easy to delve deeper and deeper into them, finding little subcategories in each one that could potentially save you hundreds – if not thousands.So today, I want to try to keep it bare bones. I'm going to go through each of the 4 C's, try to avoid getting long winded, and share exactly how to use each to get a great deal on your dream diamond."