I'll be upfront about my feelings on gift lists: I don't like the idea of giving money, even if it's for something specific (honeymoon, new home) – considering the vast amounts we can afford to spend on weddings in the UK. I'm right behind charities like Oxfam Unwrapped – and if you're having (or considering) a charity gift list then I LOVE YOU.
Here's a guest blog post from Oxfam Unwrapped.
Endless love: the wedding gifts that keep on giving…
Opting for charitable giving instead of traditional wedding gifts is the perfect way to share the romance and make a lasting difference on your big day.
It's a trend that's becoming increasingly popular, with even Royal newlyweds, Kate and William, asking individuals to celebrate their wedding day by giving to their favourite charities. The reason behind this is understandable: more and more couples are living together before getting married and certainly aren't short of the usual home appliances.
Traditional weddings lists from homeware stores have become unadventurous, the norm, even boring, and there are only so many vases, kettles, toasters … (the list goes on) that one needs! Of course, many wedding guests like to spoil the bride and groom with gifts, but surprising the newlyweds with another iron isn't the only way to celebrate their big day…
Charity weddings lists and favours can mean a lot more than conventional wedding presents to both the couple and the guests. They're fun, it's unique, it's reflective of the couple and it's important to know that you can make a big difference on your big day.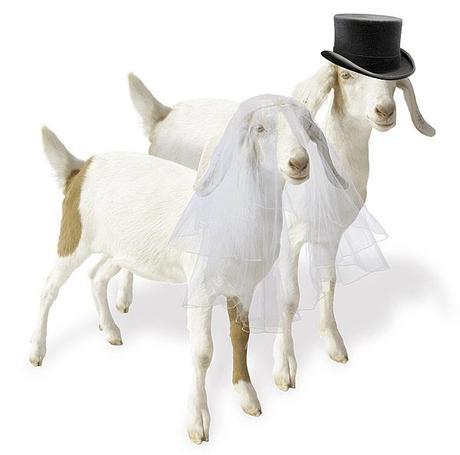 With Oxfam Unwrapped, brides and grooms can set up a wedding list of poverty-busting gifts and pick gifts that are unique to them. There are over 50 gifts to warm the hearts (and budgets) of your guests, with gifts including Teach a teacher, Plant an allotment and of course,
the rather ravishing Mr and Mrs Goat couple
.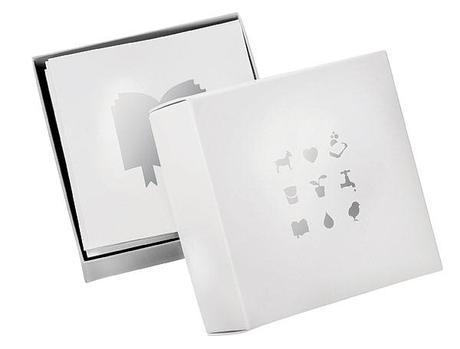 The gift list allows couples to choose gifts which mean something to them and there's something for everyone –
foodies love the 'Chocolate' and 'Olive' gifts
, which help farmers with growing produce by providing training in agricultural techniques, and also by providing the tools and seeds needed to start growing.
And business-minded couples have chosen the 'Train a business-woman' gift – the money from this gift goes towards developing women's skills in business, for example, negotiation skills and marketing.
An even quirkier gift is the 'Build a bog', which costs £50 and provides the materials, tools and labour needed to build toilets.
The Oxfam wedding gift list has received some really positive feedback: Emily and Robert said "Oxfam Unwrapped enabled our guests to give us gifts that would benefit others, and at the same time make us truly happy. Knowing our happiness has helped others too has been an absolute delight."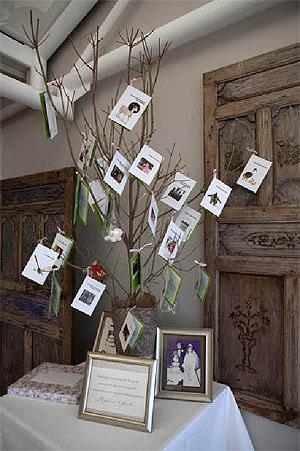 For every gift that's bought, the couple get a gorgeous keep-sake card to tell them what the gift is, and who's bought it for them. Stephanie came up with
a brilliant way of displaying all the beautiful cards she'd received from Oxfam by creating an Oxfam wish tree.
Stephanie's wedding, of just 50 people, raised an amazing £850.
Gift lists aren't the only way of supporting charitable giving on your special day. Oxfam Unwrapped also offer Wedding Favours, which are the perfect solution for couples who would rather set brighter futures in motion than give their guests sugared almonds.
Charitable favours are hugely unique, providing an excellent talking point for guests who love that they're actively involved in charitable giving on the big day.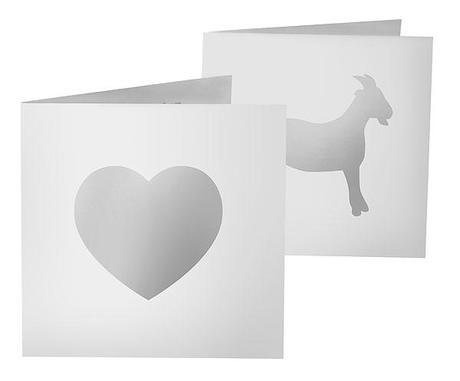 You can make a huge difference by choosing Oxfam Unwrapped's beautiful favours which are silver and nicely complement any colour scheme. They're great gifts for guests and you can choose which favour goes to which guest:
teachers love the 'Teach a child' gift, whilst doctors appreciate the 'Health checks' gift,
and you can't go wrong with Safe water. 50 favours are £106, working out at just over £2 for each guest.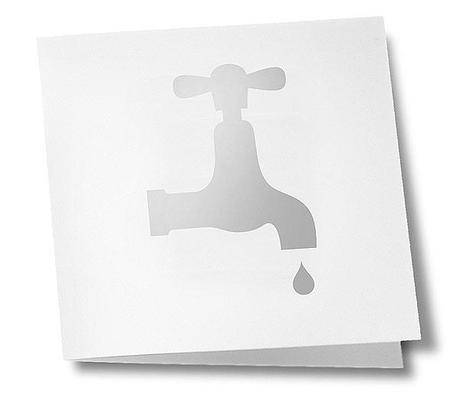 Even if you don't wish to opt for the full charity gift list, you may want to supplement your main wedding list with a charitable one. This is what Jo and Matt chose to do. Jo said that "
for those who do still need or want the traditional wedding gift list, I'd still recommend having two lists, for people who want to give a gift that's more unique and more worthwhile than linen serviettes.
" Even with two gift lists, Jo and Matt managed to raise a whopping £660 for Oxfam!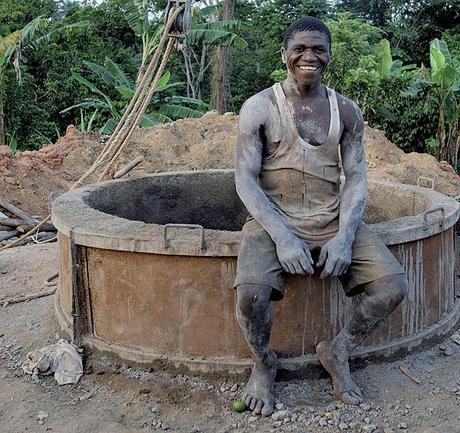 The impact charitable giving could make on your wedding day could be huge – last year over 240,000 people got married. Just think –
if every couple had a pair of goats on their list that could raise £12 million or more
! With the cost of the average wedding now tipping £25,000, it's important to remember the big difference that supporting a charity can make on your wedding day.
For more information on Oxfam Weddings, visit www.oxfam.org.uk/weddings