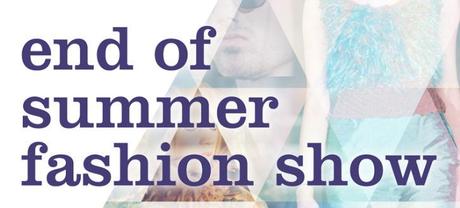 WildChildMedia End of Summer Fashion Show 2012
The End of Summer Fashion Show was hosted on August 23rd at Tiger Tiger for its 4th year celebrating emerging talent in Leeds, including; emerging models, boutiques and designers. All proceeds went to Barnardo's Charity, which is a recognised charity that gives support to children all over the UK.
Stalls opened at 6.30pm, followed by a performance from Classical & Electric Violinist, Kate Chruscicka. The show began at 8pm, with host Jakki Ohanson welcoming guests and thanking Kate Chruscicka for her beautiful performance.
The End of Summer Fashion Show is organised by Victroia Rosso and Chloe Aristodemou, whose aim is to showcase fresh and unique designers from across the UK. The show is hosted essentially to help new fashion talent to get spotted and also to celebrate what Leeds and the North has to offer.
A statement the host, Jakki Ohanson made at the event was, "who says fashion is only exclusive to London!", and WildChildMedia could not agree more, as we are all aware that Leeds is the understated fashion capital of the North.
Show Sponsors
Excite Clothing and Nya Lingerie were the sponsors of this year's End of Summer Fashion Show. Hailing from Leeds, Excite Clothing has been established within the fashion industry since 1983. Excite aims to bring its fashionistas on trend, with catwalk inspired looks at purse friendly prices – offering three fabulous collections; Womens, Plus Size and Kids. The second show sponsor, Nya Lingerie, is the ultimate online destination for lingerie, swimwear and nightwear for women. It is a family owned independent online retailer based within the UK.
Fashion Market
The event had stalls with a range of products, including; jewellery, make-up & cupcakes – which were available from The Dance Studio Leeds, CakeRox (cupcakes), Stella & Dot (jewellery) and Cougar Beauty (make-up and beauty products).
Designers
After the hosts speech the fashion show was introduced. The first designer to start off the show was,
Clare Baxter
Clare studied Fine Art, Film Making and Digital Media before undergoing a Degree in Fashion at Central Saint Martins in London, specialising in Digital Print. She has worked with Jeremy Scott in L.A, John Galliano and Dior in Paris, as well as being a Stylist for events in Ibiza, including Christian Audiger's champagne launch at Ushwear and The Zoo project.
Her collection "These are hard times for dreamers" focused on highly intricate embellishments with a high theme of opulence and monochrome digital prints. She took inspiration from pole dancers, playboy bunnies and showgirls. Using rhinestones, feathers and fur mixed with street-style bomber jackets and silk jersey tops printed with dollar bills and dice, as well as eyes hidden behind blacked out hearts. The collection addresses the central themes of money, power and luck. Incorporating Urban and dismal greys / blacks, sprinkled with diamonds and glitter. Her collection is heavily driven by the designer's favorite quote from Oscar Wilde, "behind every exquisite thing that existed, there was something tragic".
Katerina Rose
Katerina is a fashion, knitwear designer and illustrator. Her signature line, developed from historic research and sketches, features extremely detailed and characteristic womenswear. At university she managed to develop skills that include knitwear and garment construction, pattern cutting, designing, draping and hand sewing. From this, Katerina has continued in designing and producing clothing to showcase and sell.
Her A/W collection which was showcased at The End of Summer Fashion Show was inspired by the musical production, Phantom of the Opera, with the name "Enticing Extramundane". Her intention for the collection was to show elegance, but also something beyond the physical world. She focused heavily on Baroque, Gothic Architecture and Masquerade Balls as a key element.
Bethany Clare
Bethany studied Fashion Design with Textiles at the University of Huddersfield. She took classes in tailoring which fueled a passion for the art, continuing to specialise in menswear tailoring and combining it with handmade textile applications. Bethany has won various awards for her use of British wool and design standard, including awards from The Huddersfield Textile and Costume Society and The Worshipful Company of Woolmen. She is also having some of her works displayed in Harvey Nichols.
Gwen Reid
Gwen Reid studied Textile Design at the University of Huddersfield, specialising in Print Design Followed by a Fashion Design & Manufacture Degree. 2012 will see the official launch of the Gwen Reid label. Gwen utilises historical influences to create futuristic forward thinking garments. The aesthetics are inspired by our multicultural society, representing the independent woman who admires innovation.
Sarah Todd
Sarah has studied Fashion Design and Technology for a total period of 5 years. Sarah's experience within the industry so far includes; interning at Closer Magazine in 2010, which included assisting with styling and prep on a shoot for The Saturdays. She has also helped out in the production of costume for the York Mystery Plays 2012. This year she made it into, the Inspirare top 100 Fashion Design competition, with a couple of her graduate collection outfits.
Victoria Rosso
Victoria not only produces this show, and its sister show in Manchester – The Spring Fashion Show, but she always likes to show a small collection of her ever growing range of bespoke vintage style clothing. Her influences are very eclectic, though loosely based on her love of travel and the 60's. Her 2012 collection has been created using wonderful colourful prints, both vintage and from around the world.
Mary James
Mary's menswear range BillieBug offers a completely unique, raw and edgy collection for the idiosyncratic personality. Her designs grab those individuals who wish to make a statement and express themselves through their clothing. Some garments at the show also featured in her graduate collection "Future Imperfect", which won the Fashion Design Innovation Award from National Centre for Craft and Design. Her designs included; drop crotch hareems, snood hoods, elbow patches, sheer vests, and grungy styling that was very All Saints-esque.
Laced with Love
After the ten minute break, the next designer to showcase was Laced with Love – a luxury British fashion brand created by Melanie Parmer. The brand encapsulates sophisticated feminine styling, with vintage-chic charm to create beautiful garments and accessories for the modern woman. The official Laced with Love website and online shop is set to launch in September 2012.The designs included; corsets, floral baroque prints, asymmetric hemline skirts, pencil skirts, bustier dresses, lace detailing, bralets and high waisted underwear.
Eleanor Sleeper
Eleanor is a self-taught seamstress and works for the vintage clothing company: Pop Boutique, Leeds. Eleanors collection is comprised of simple yet bold, jewel-toned day wear that combines soft drapes with figure-hugging jersey knits. The End of Summer Fashion show was the first for Eleanor.
Scarlett Stewart
Scarlett launched the OBI collection in January 2012. The concept behind the collection is that all outfits have collar pieces and belts which are interchangeable to become straps for the beautifully hand crafted shoe designs, which are made from traditional Japanese tulip wood. Highly unique, bright and sophisticated, the collection featured a range of beautiful screen printed oriental inspired textile prints.

Cross Culture Fashion
Cross Culture Fashion is a UK fashion brand that fuses British and global trends to create an eclectic mix of styles for young urban men and women. The vibrant prints and colours, contemporary graphics and directional silhouettes make one to feel edgy and give confidence. Cross Culture Fashion introduced their first ever collection at show.
Katrina Maughan
Katrina graduated in 2011 with a first class honours degree in Fashion Design, after having previously studied Art for three years. Much of Katrina's success is based on her unique ability to draw on the full spectrum of different media and styles within her portfolio, to create fresh and original fashion. At the show, Katrina exhibited garments from two university final collections, which have been inspired by an in-depth study in modern art, film and music culture. Also, Katrina is currently setting up a fashion label called U&I with friend Waeodao Carnac, which shall hopefully launch in early 2013.
End of Show
The two winning models were, Miles Thompson and Zeyarnaa Alexis. Who both won a contract with modelling agency Vast Model Management, the award was presented to them by Lara Ostertag, Victoria Rosso and Chloe Aristodemou. They also won a professional photo-shoot with WildChildMedia. After the prize giving, guests were thanked for their donations and were handed out goodie bags which included; samples, leaflets, sweeties and discount coupons.
The WildChildMedia team thoroughly enjoyed the event and are anxiously anticipating the next one.
For even more photos from the show, check out our full album here!
https://www.facebook.com/media/set/?set=a.481920175160294.115634.281542338531413&type=1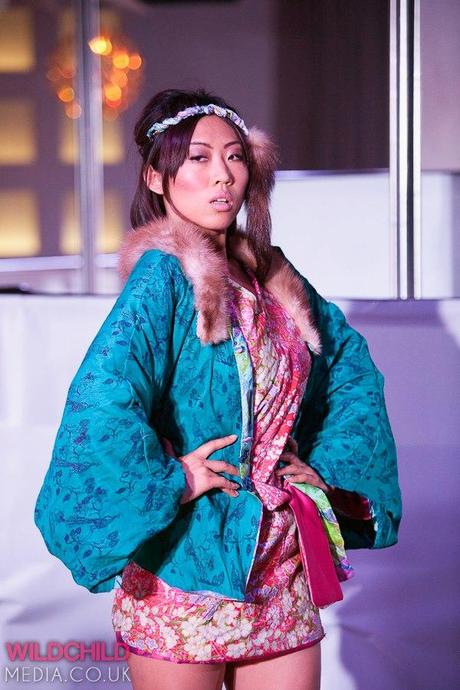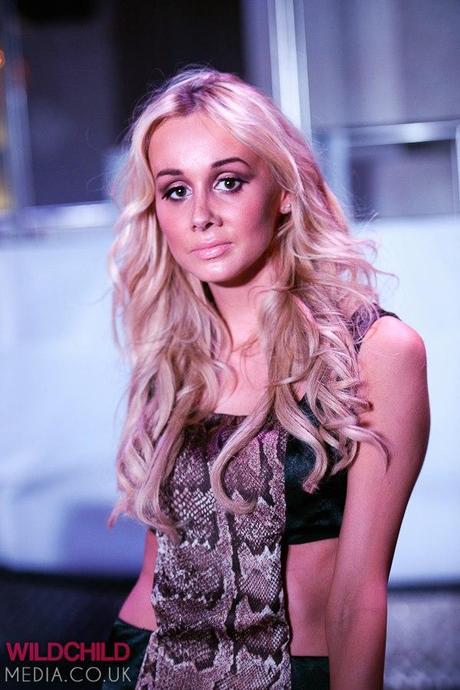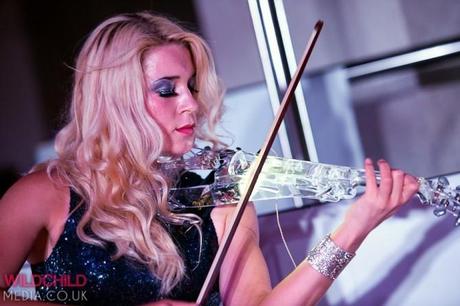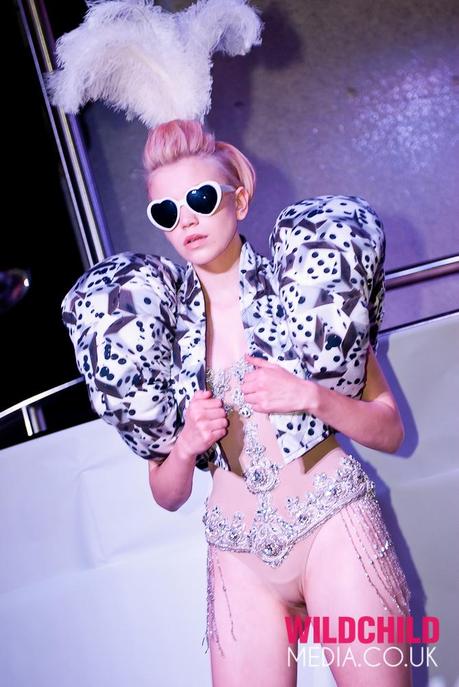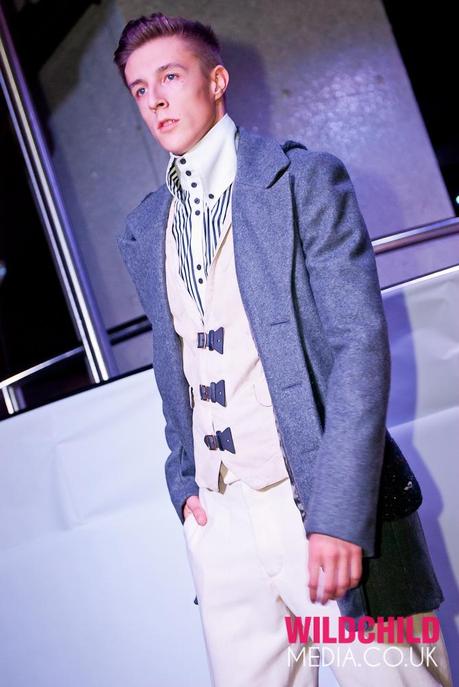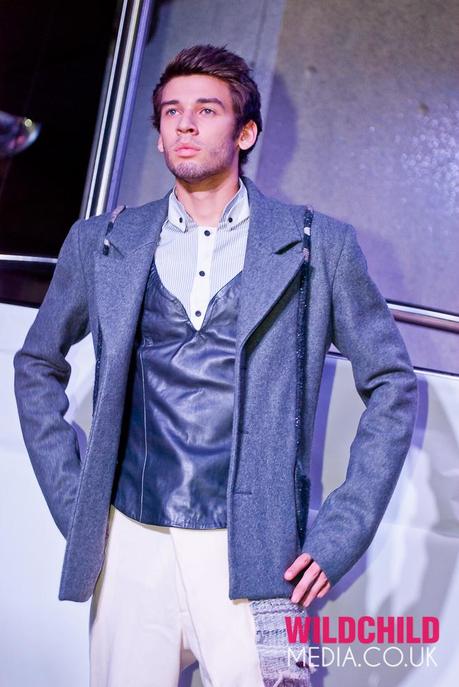 End of Summer Fashion Show 2012 WildChildMedia