A little late I am afraid.  I wanted to try to make the EOMV for September as interesting as possible, mainly because very little has changed in the garden since August.  Autumn is slowly creeping in but we are having a very warm spell at the moment which is throwing the plants completely.  I saw on the television that some that are not supposed to flower until Spring are a little confused to say the least.
I looked at doing another video as I did for May and decided against it, for a number of reasons, mainly because my neighbours may think I have lost it completely walking around the garden talking to my camera!
So, in an attempt to do something slightly different, I have made three collages:
The good things:
Although the snails are chomping at the Rudbeckia, it continues on regardless.
The sedum is looking a fantastic colour.
The salvias are still flowering.
The Passion Flower is blooming still with a passion.
As for the Michaelmas daisies – they are just wonderful sugary pink pom poms.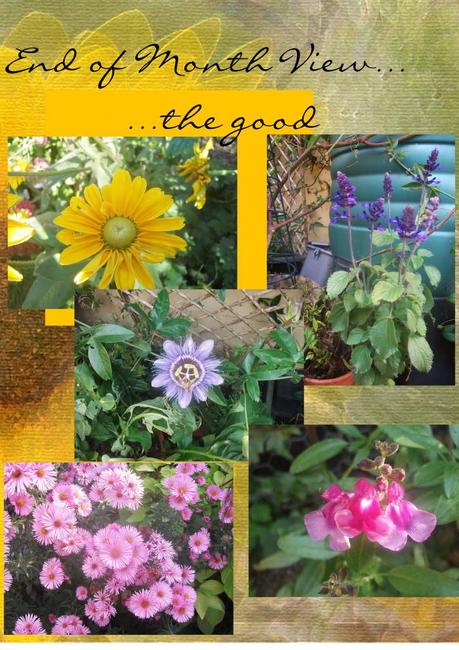 The not so good:
When I was away, something (a cat I suspect) knocked over a number of plants, and my Chocolate Mint smashed leaving the roots bare to the elements.  It is struggling but I am hoping it will survive.
The molluscs have eaten the Astrantia down to sticks.
I forgot to water the Freesias in this dry weather and they have given up the ghost for this year now.  I had wanted to get a few more flowers from them but it is not to be.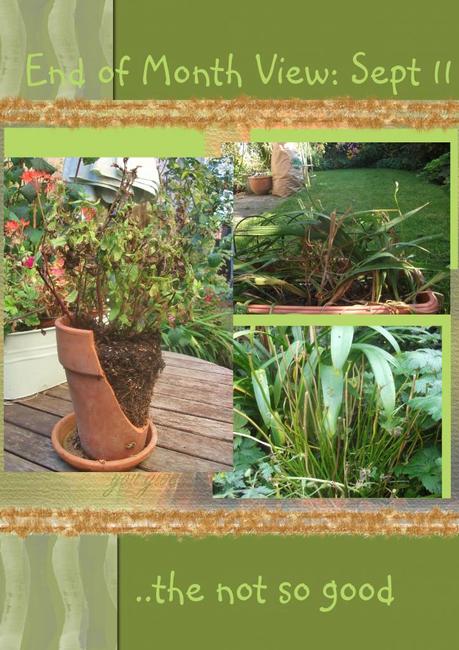 The Wonderful:
There are still some great things happening in the garden but this is one of the greatest.  The Gardeners Delight tomatoes I raised from seed are just that… a delight.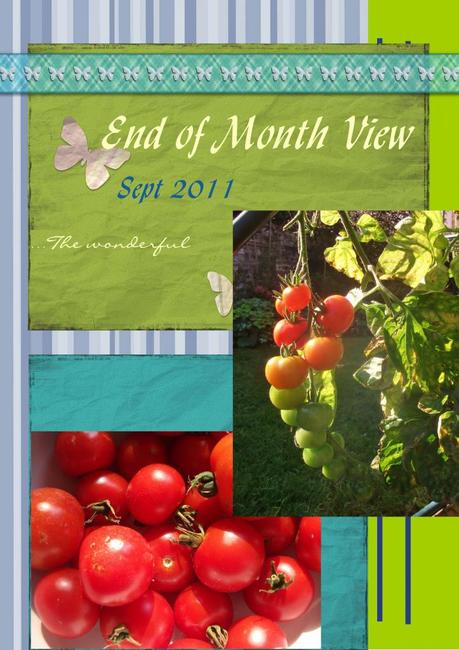 Lots of interesting and exciting things are happening in other people's gardens.  Helen  The Patient Gardener  hosts this monthly Memo so please pay her a visit to take a look at both her garden and the links to others who have contributed to the September End of Month View.