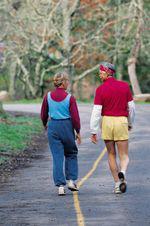 Today's buyer's market and low interest rates provide a great opportunity for empty nesters to buy their next nest... or multiple nests... even before they are ready to move.
The second home market was dead as a doornail four years ago, but last year showed an 800% increase in buyers purchasing second homes according to The 2011 Cotton Report, an annual residential real estate consumer report.  About 1/3 of those buyers are paying cash, about 1/3 financing with a 30-year mortgage and about 1/3 financing with a 15-year mortgage.
I have been working with baby boomers buying condos this year, taking advantage of that sector which has been hit hardest in our market... some with prices going back to levels before the turn of the century, at least in part because condos have become hardest to sell.
Whether buying as an investment place for a college kid, to have a place closer to family for extended or frequent visits, buying in a vacation destination, or simply planning ahead for retirement the opportunities are abundant right now if you are in a position to buy.
Before taking the plunge, however, consider...
Does the geographic location make sense for you? Is it where you want to be long-term?
Does it make long-term financial sense for you? It may not be possible to make a quick exit.
What are market trends where you want to buy?
This year's report shows a big shift in motivating factors for those not interested in making a real estate purchase. In 2010, 96 % of those  responding cited economic conditions or political instability as the reason for not purchasing. In 2011 that number was cut in half, with 46 % of those responding saying they have no desire to move. Buyers are beginning to separate the home buying process from the economic turmoil of the last few years.
Sharlene Hensrud, RE/MAX Results