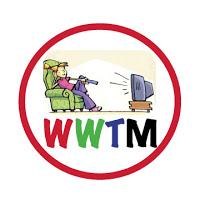 THE ANSWER TO WEDNESDAY'S TRIVIA QUESTION: Of course the answer to yesterday's trivia question was Friday Night LIGHTS (Not Friday Night Tykes)
FIRST FIVES: Ed Ziskind, Megan Quirk, Elke Raskob, Mike O'Dea & John Amy
HONORABLE MENTION: Jim Carter
THE NUMBERS 
Tuesdays Broadcast Top 5
The Voice-NBC 3.1/12.4
Undateable-NBC 1.9/6.4
One Big Happy-NBC 1.6/5.5
Marvels Agents of SHIELD-ABC 1.6/4.2
Chicago Fire-NBC 1.6/6.9
Note: The CW's iZombie premiered with a solid .9 and 2.3 million viewers.
Tuesday's Cable Top 5
American Dad-Adult Swim 1.2/2.4
Big Bang Theory-TBS .9/2.7
Pretty Little Liars-ABC Family .9/1.6
Have and Have Nots-OWN .9/3.0
Real Housewives of Beverly Hills-Bravo .9/1.8
Tuesday's Twitter Top 5 Primetime Ratings 
Pretty Little Liars-ABC Family 234,000 Tweets
The Flash-CW 64,000 Tweets
The Voice-NBC 44,000 Tweets
iZombie-CW 17,000 Tweets
One Big Happy-NBC 5,000 Tweets 
THE SHOWS
Empire Season Finale 
What DIDN'T happen on Empire last night? HOLY MOLY! In addition to a bunch of great musical performances we had:  
8 uses of animal print
5 musical guest appearances: Jennifer Hudson, Snoop Dogg, Rita Ora, Patti Labelle & Black Rambo (he's a real star even though I had to look him up to confirm)
4 brawls: Hakeem & Lucious, Jamal & Billy Beretti, Vernon, Andre & Rhonda, and Anika & Cookie (my favorite of the bunch)
4 gifts: Private Jet (Hakeem) The Empire (Jamal) 100 Million bucks (Andre) and a pillow (Cookie)
3 hookups: Malcolm & Cookie in the Berkshires, Jamal & Ryan on Daddy's desk and Anika & Hakeem at Billy Beretti's as Lucious looked on 
2 big promotions (Jamal and Becky)
2 big reveals: Becky's Mom is White and Lucious's real name is Dwight Walker
1 misdiagnosis: Lucious doesn't have ALS, he has MG (A real disease called myasthenia gravis
) He would have kept ALS if the ratings stunk
1 attempted murder (Cookie/Lucious)
1 real murder (Lucious/Bunky)
1 accidental murder by pregnant person (Rhonda/Vernon)
1 son found God (Andre)
1 rap battle/poetry slam thing (Black Rambo/Jamal-WINNER)
1 arrest (Lucious)
1 IPO
1 new character with a cool name (Tricky Trickster)
1 former Breakfast Club member (Judd Nelson)
1 man behind bars (Lucious)
1 mistake-Becky told  Lucious as he was being escorted out of his concert that the stock was plummeting. Stock market closes at 4pm EST. Stock couldn't plummet in the middle of the night. 
Survivor
Finally...no more COLLARS! I wasn't sure how long the collar thing would go on. I am extremely grateful to Jeff and the producers for cutting it short, merging the 3 teams to two and giving them traditional Survivor names like Ezekial and Trebuchet or whatever they're now called. Kudos to Kelly for competing in a challenge with a blood gushing head gash. Impressive. Is it me or is every single cast member annoying? It's annoying me that they are SO annoyed with each other and don't see how annoying they all are themselves. Glad that tattoo faced chick is gone, and while Max was super annoying and his Survivor knowledge a bit creepy, it was really quite hypnotic watching is super white teeth sparkle in between all of that orange beard forest. While I'm FINE with the decision to blindside him, the person I wanted gone THE most was the chick that looks like a young Kathy Ireland, Hali. She was annoyed that Max had to put his nasty feet in their  cooking pot but the guy had not 1 but 2 stingray bites. WTF of course he had to boil his feet you idiot! Add that to the fact that she packed a fringe bikini to play Survivor in for 39 days and I'm done with her. Loved Jeff's admission to botox use. At this point, he is THE only reason I'm sticking with the season. I have no favorites, at all and by now, week 6...I should.
THE OTHER STUFF

-I thoroughly enjoyed Madonna, Ellen and Justin Bieber playing "Never Have I Ever". I'm betting you will too: 
https://www.youtube.com/watch?v=LfcI8idwuEg
-Pretty Woman is one of my favorite movies of all time. I can DEFINITELY recite the entire movie from beginning to end. Every word. I can't believe it's 25 years since Edward Lewis rescued Viv at the Reg Bev Wil and she rescued him right back. The cast is reuniting on The Today Show next week to celebrate. Set your DVR's for Tuesday's show. 
-Okay so...what are the odds that Fashion Police actually comes back in September? Do we need that show now that Joan's gone? I say NO. Let us all participate together on Twitter like we do anyway. We'll all judge the celebs and the dresses in a live Tweet, E! Save the salaries and bag Olive Oyl and let us just participate as a Red Carpet Community. Remember Pop Up Video on MTV back in the day? Show the celebs on the Red Carpet, play some fun music and let our Tweets POP UP! There problem solved. Consider it a freebie!
-I think we talked about how the Emmy's have made some  newdecisions with regard to the criteria needed to be considered a comedy or a drama. Well, here we go, Glee, Shameless and Jane the Virgin, will all compete in the COMEDY category. Now I don't watch Shameless, but Glee and Jane aren't laugh out loud, funny show. Honestly, who cares, none of theme will win anyway so I'm not going to go on a crazy rant about it, but...I could!
-I was totally psyched just knowing Lip Sync Battle was coming my way, but after seeing this trailer, April 2nd can't get here fast enough. I guarantee you this show starts a big time party trend. https://www.youtube.com/watch?v=sMtnrdJaPHI
-The Rock and Roll Hall of Fame Induction ceremony will be on HBO on May 30th. Presenters were announced early Wednesday. 
Paul McCartney will be inducting Ringo, Steve Wonder/Bill Withers, Patti Smith/Lou Reed, Fall Out Boy/Green Day and John Mayer/Stevie Ray Vaughn. I'm just not that excited by that list, are you?
-Amazon renewed Bosch for a 2nd Season. You guys watching? Is anyone planning on bingeing the new season of Community on Yahoo? Is anyone watching Better Call Saul and loving it? Who's watching Sleepy Hollow? If you' are, another season's coming your way. 
-Shout out to WWTM reader Masud Karim for sending this cool cord cutting tool my way. Plug in the networks you NEED and it will calculate the cost for you to cut the cord. Interestingly enough, all of the broadcast nets are so much easier cords to cut, but those are technically also available for FREE with a 30 dollar antenna you can all run out and get before Radio Shack closes its store near you. It's the cable and sports that are the game changers. http://www.theverge.com/a/online-tv-stream-price-guide give it a shot.
Thursday's Trivia Question: Today's IMDB description is for a show that premiered in 2005 and is still on the air today: 
A drama centered on the personal and professional lives of five surgical interns and their supervisors.
WWTM-Kristy
Like me on Facebook at Watching Way Too Much
Follow me on Twitter at [email protected]
http://watchingwaytoomuch.com
[email protected]