So, Hermione Granger (also known as Emma Watson) has come-of-age, and turned 21. If that information isn't a sure-fire way of making us feel old, well, we're not really sure what else will tip us towards that extra-strong bottle of Gin.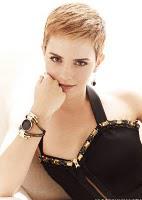 With her short pixie hair-do, confident demeanor and sassy, stylish dress sense, the Emma Watson we know today is certainly not what you'd expect from a 21 year old starlet, who was thrust into the limelight, in potentially one of the biggest roles of the past decade, at the tender age of just nine.
Such maturity from a child actor, seems to run fluidly with Harry Potter, as all of the main young cast appear to have done incredibly well for themselves, including Daniel Radcliffe, Rupert Grint and Bonnie Wright. So, what is it that keeps British child stars on the straight-and-narrow, that so many Hollywood-bred child stars, just don't seem to be able to marriage.
Lindsay Lohan, by excellent example, was 12 years old, when she really rocketed to stardom, in the lead role, opposite herself (!) in the 1998 remake of the Hayley Mills classic; The Parent Trap. She eventually went on to star opposite Jamie Lee Curtis in another remake, this time of Jodie Foster's Freaky Friday, and the oddly more-interesting-than-you-might-expect Mean Girls, alongside Rachel McAdams and Amanda Seyfried.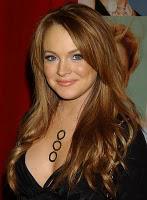 As a result, Lindsay appeared to have a long career ahead of her, as one of Hollywood's leading actresses. So, what went wrong?
By the time, Lindsay reached the age that Watson is now, she had been to rehab three times, arrested for drinking under the influence, and was often snapped looking very worst-for-wear.
Emma Watson, on the other hand, seems to have her head firmly on her shoulders, and was even rumoured to have taken lessons to help her to manage her wealth (we'll help you manage it, Emma!). And whilst Lindsay was partying, being wild, and being a nuisance on film sets, Watson is well on the road to success, having been accepted at one of America's Ivy League Colleges, starring in some excellent films (she has recently been cast as Sam in The Perks of Being a Wallflower, which I am particularly excited about!) and has even gained a reputation as a real fashion and style icon.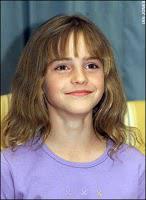 But, what I really want to know, is why have these two incredibly talented actresses, who have both been thrown in at the deep end at a very early age, both turned out so differently? Is Britain just a safer place to grow up as a teen star? And, is Hollywood just too harsh, too demanding on a young mind? Are Hollywood starlets just more prone to pushy parenting?
I honestly don't have an answer, but it really is an interesting debate. But, whichever way you look at it, Emma really has done a huge amount of growing up in the spot light, from a gawky little girl with little fashion sense in 1999 to the sophisticated young woman that she is today.