I know it's the done thing to begin with a photo of the bride and groom, but I couldn't resist showing this photo first!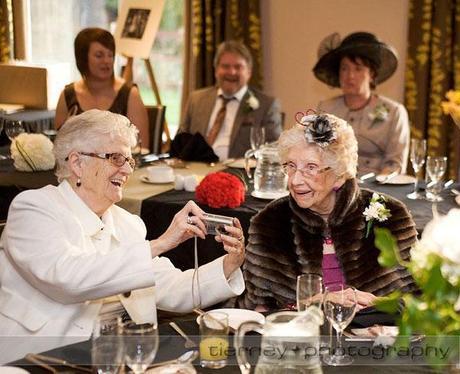 A wonderful wedding, and a brilliant time is had by all!
I found Emma and Matt's wedding just as I was researching and writing my little article about having a creative wedding outside of London. For me, being creative with your wedding is simply having a few little details which fly in the face of convention: and Emma and Matt did just that.
Their Yorkshire wedding was photographed by Tierney Photography. I love the details Mark Tierney captures when he shoots weddings – my favourites here have to be the campervan, the mini and the little boy having a brilliant time playing in the autumn leaves!
Emma looks fabulous in a wedding dress with a pretty halterneck that really suits and flatters her gorgeous hourglass figure. She also oozes confidence: finding a dress that is really You will make you feel a million dollars on your wedding day, and Emma really did – I love it!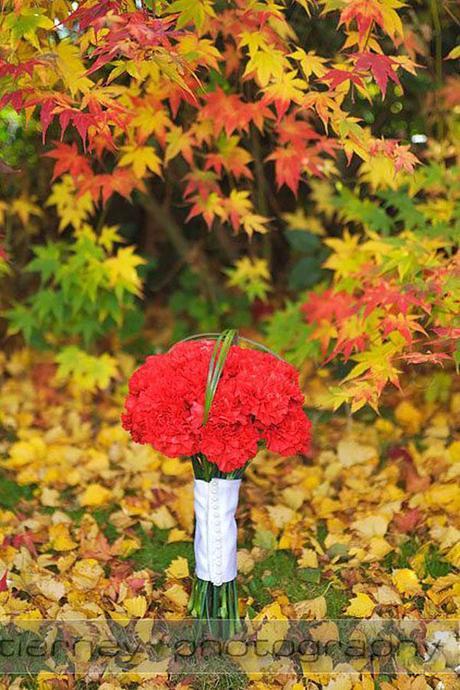 Emma's red wedding bouquet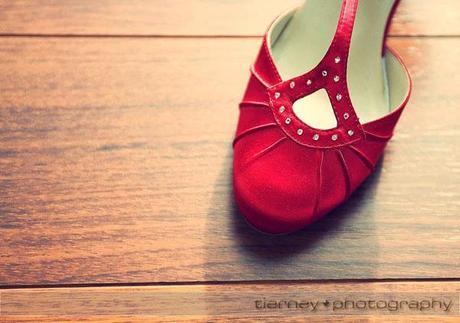 Gorgeous red shoes for the bride!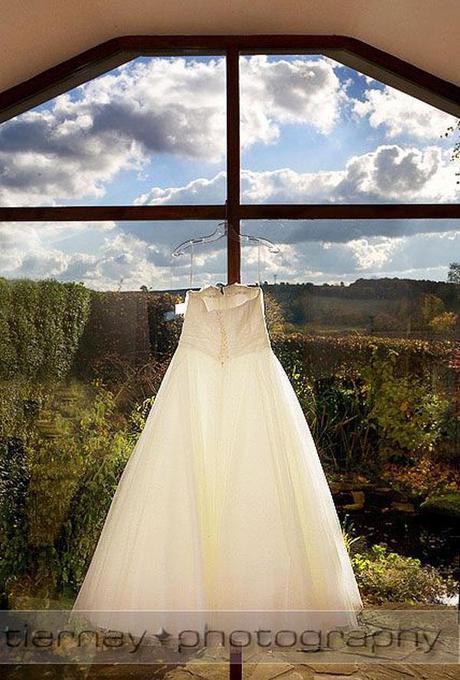 Emma's wedding dress - and what a wonderful view from the window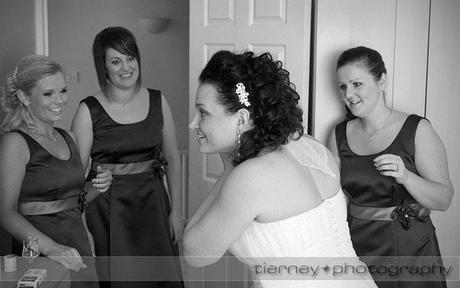 Emma getting ready with her beautiful bridesmaids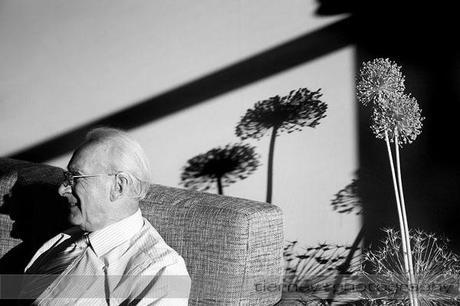 As the wedding preparations go on all around, this serene and beautiful image is a nice counterpoint!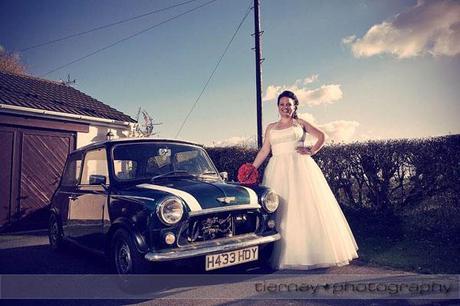 I'm guessing the mini is an important member of the family!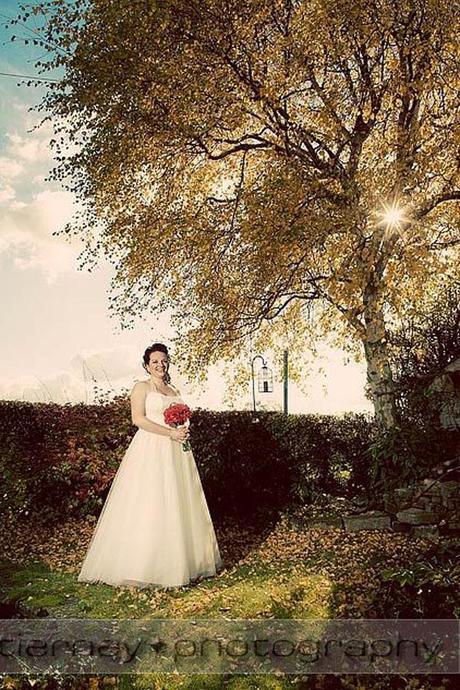 Gorgeous portrait photo of bride Emma - I love the sunlight peeking between the leaves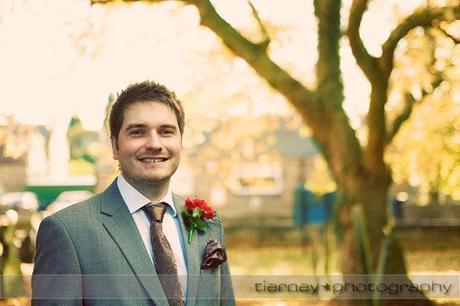 Matt is one handsome groom! I really like his suit - a lovely slate grey with weave detailing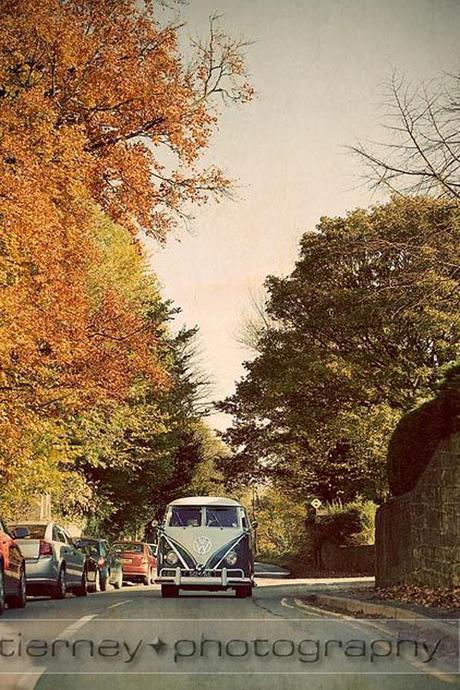 The bride arrives in a vintage vw campervan - love it!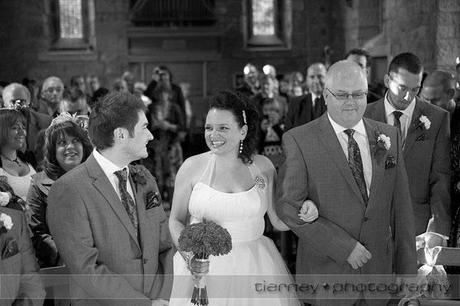 One of those magical moments: the bride and groom arrive at the altar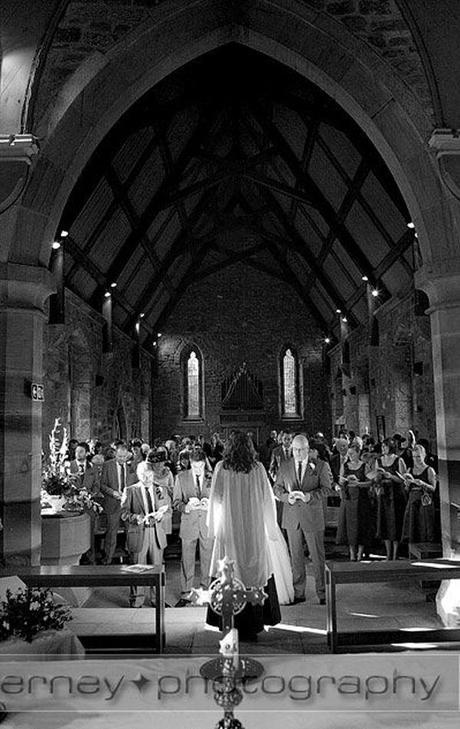 The wedding inside the Holy Trinity Church in Ulley, near Rotherham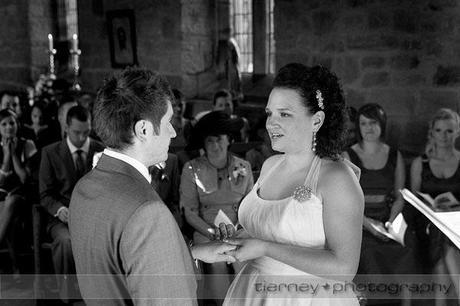 The marriage ceremony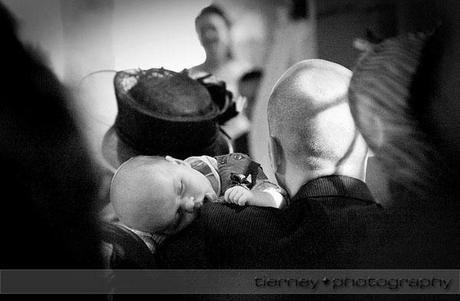 It's all too much for this little one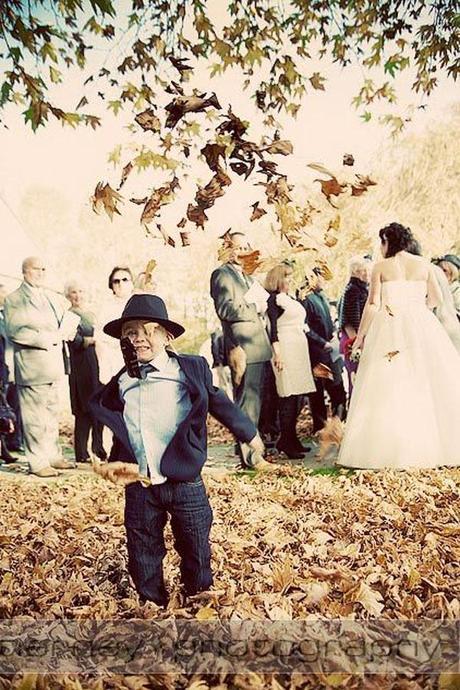 I love this photo! The coolest guest at the wedding lets his hair down and kicks a few leaves...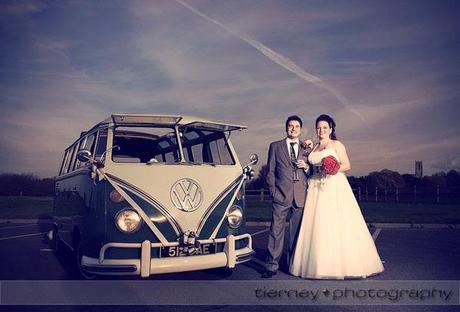 Emma and Matt with the vintage VW campervan from Dub Tails
Dub Tails are based in Yorkshire and have two vintage VW campervans for hire. This one is Sweet Pea – isn't she lovely?! You can also hire Ringo Starr for your wedding day – see more at www.dubtails.com/weddings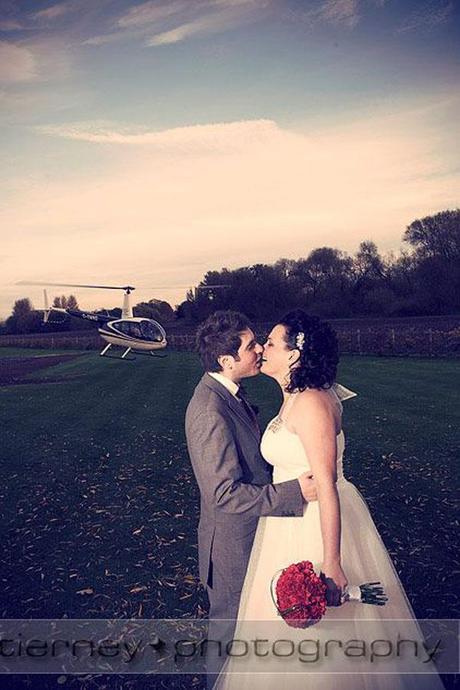 The Charnwood Hotel is a popular landing place for helicopters!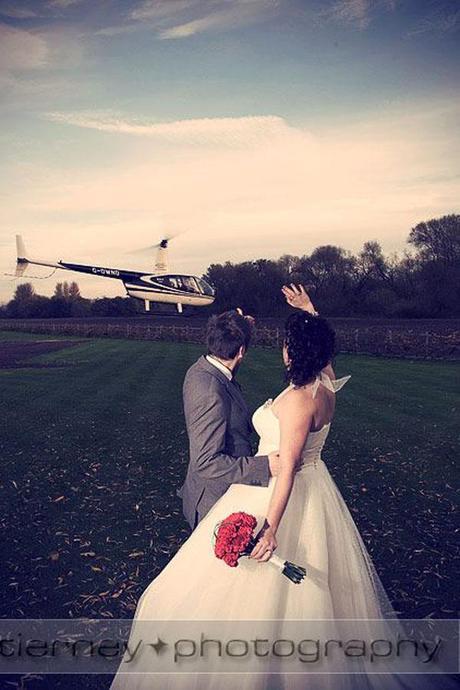 A helicopter takes off in the background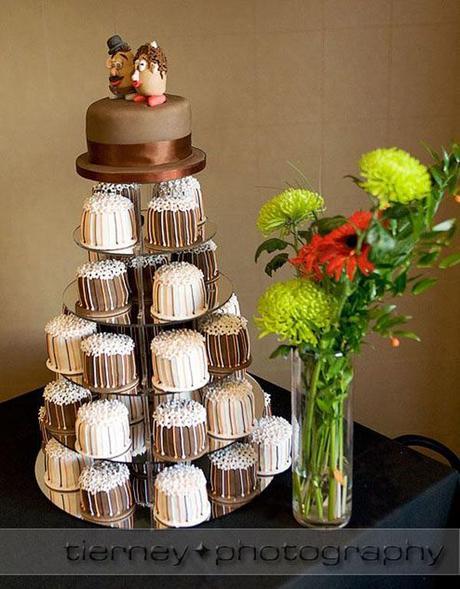 Gorgeous little individual wedding cakes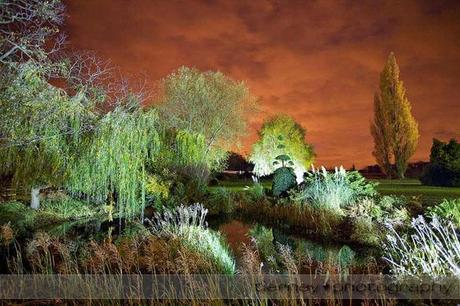 The Charnwood Hotel in Blyth
The gardens look lovely against the amber sky at the Charnwood Hotel.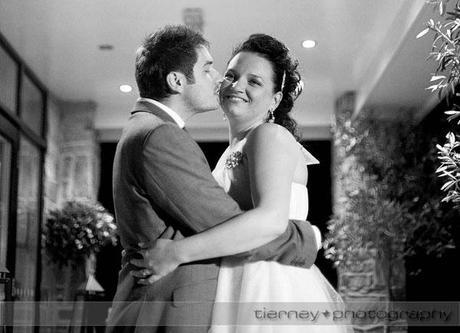 Emma and Matt's first dance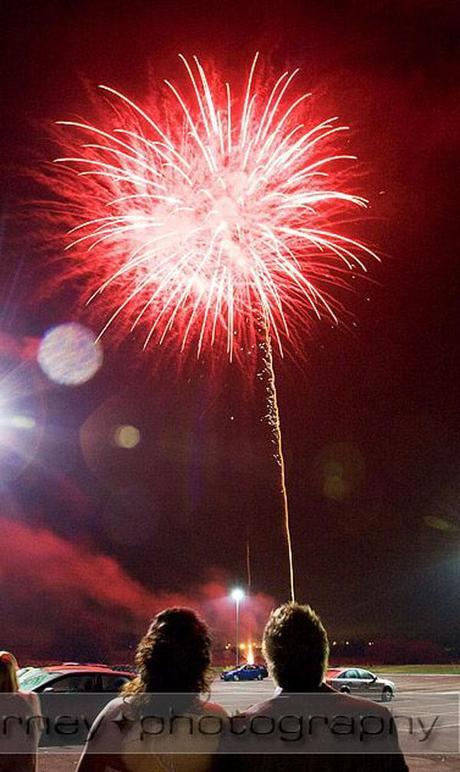 Emma's parents surprised everyone with a firework display in the evening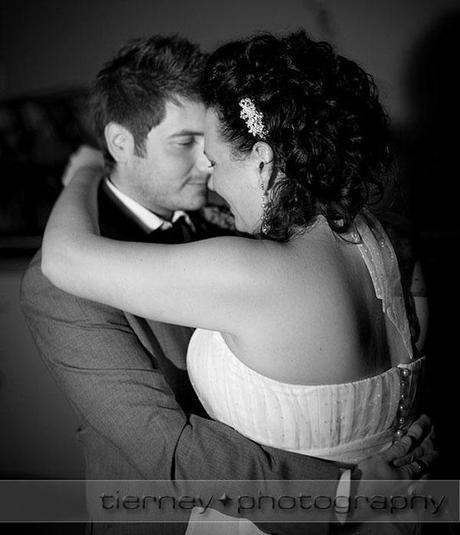 The romance in this picture is a beautiful thing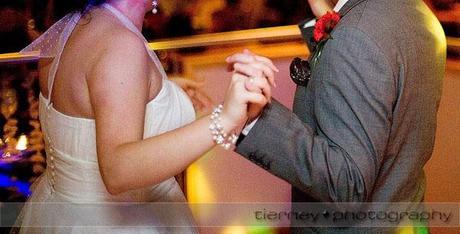 First dance
Thank you to Mark Tierney for sharing these photographs with us. See more of Mark's weddings on his official wedding photography website or visit the Tierney Photography blog for latest real weddings.