We posted an in-cred-ible emerald and diamond cocktail ring last week, and our Facebook fans loved it as much as we do (no surprise there, it's gorgeous!) but what did surprise us was the group of May babies claiming the ring as their birthstone. May is a fabulous month to have a birthday: perfect weather, plenty of holidays, the unofficial start of summer and – to cap it all off – one of the best birthstones on the whole calendar. To celebrate the month of May, we're showing off some of our favorite emerald pieces to play dress up with.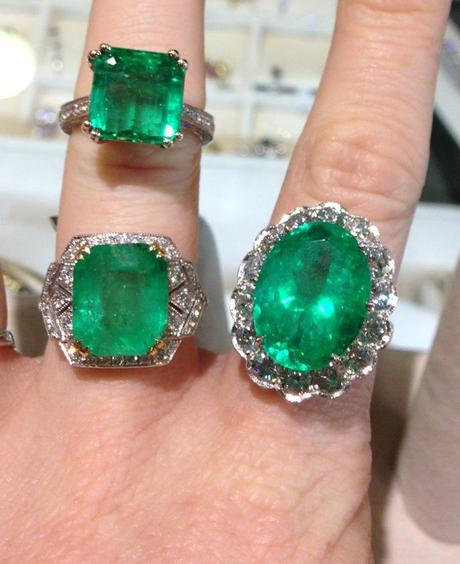 Love these large emeralds – the square cut on a micropave diamond band works as an alternative engagement ring, while the Art-Deco inspired two-tone ring is edgy and cool. The 13 carat oval with diamonds in platinum makes our hearts go pitter patter.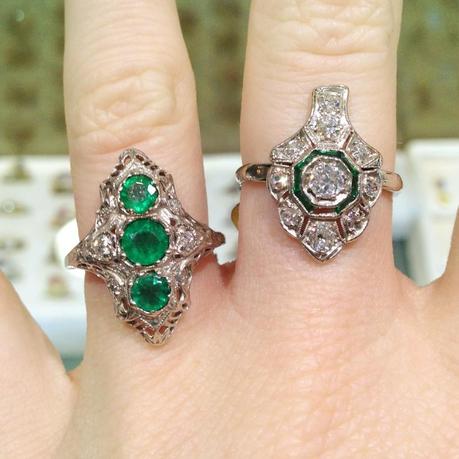 These vintage platinum diamond and emerald statement rings are just divine. We love to double up when wearing them!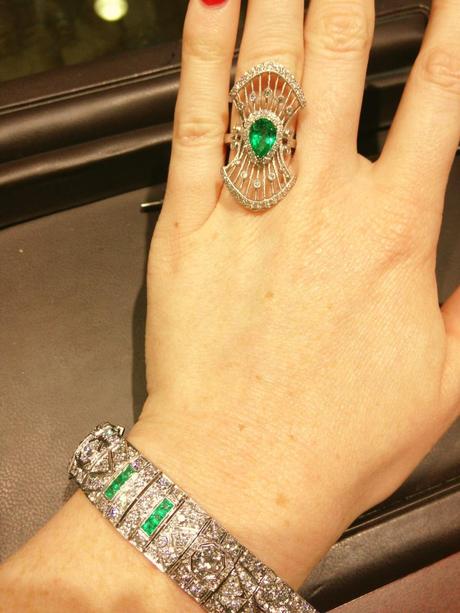 This antique bracelet is one of our favorites. Not only is it covered in a diamond encrusted Egyptian motif, it's got emerald accents strategically placed throughout. Love the way it picks up the center stone on this vintage emerald platinum and diamond saddle ring.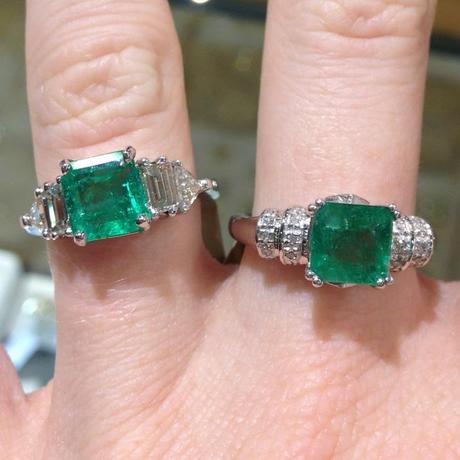 We love either of these as alternative gemstone engagement rings too! The one on the left is a stunning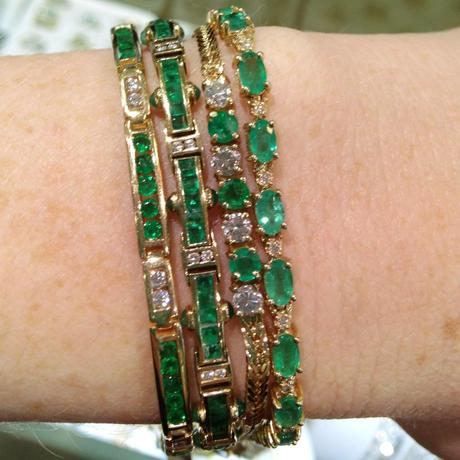 Take your pick of emerald line bracelets!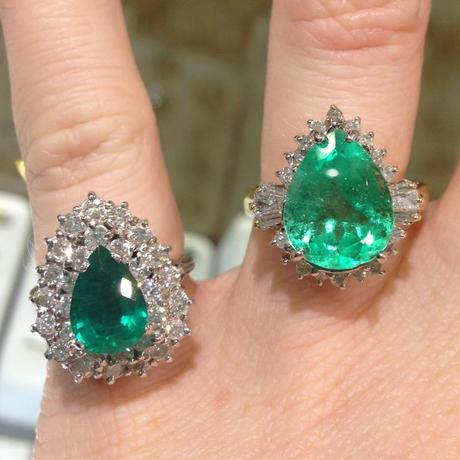 We love this style of ring! A big old emerald pear shaped surrounded by gobs of diamonds? We'll take two (at least!)