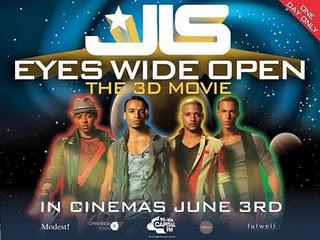 I really want to be gentle towards this concert movie considering I won a couple of free tickets for it and that is the only reason I went to watch it. But, I don't think in all honesty I can be.
JLS 3D (which could easily have been 2D and really here is another reason why 3D should not gain popularity) is a pretty average concert movie. When I won the competition I actually had to look up who JLS were. They are a boy band (imagine the horror) who gained popularity once they came in second at the X-Factor.
As expected the theater was full of mostly teenage girls and their bored looking parents. Thank God I was there with my wife and didn't really look out of place. After the initial "Woooooo" and "Yeah" it wasn't until half the movie was over that people really got into it and started clapping and waving their hands with the songs.

The songs were pretty okay. I would not go out and buy a CD, but they had a few dance numbers worth tapping your feet to. Then again I really am not their target audience.
The movie had all the elements of a concert movie. Covering their gig at the London O2 arena intermittently it featured their road trip and individual stories. There were funny moments, and friendly banter. There was emotion and the whole brotherhood talk; obviously most of it was done with the band members being topless which got the most "Wooooooo" from the audience in the theater. There were bits that were interesting, like when their cover of Backstreet Boys "Everybody" was intercut with their training session.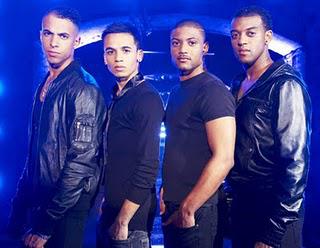 All in all it was a fun experience giving me and my wife a little time together. The movie obviously catering to the same audience the band's music aims at was sugar coated. There are no revelations or controversies discussed. Although it gets a modest 2.5 stars out of 5 from me, I could tell that some of the other more age appropriate audience enjoyed it a lot.