I feel like they should have just called this Elvis Tennessee Whiskey "Tiger Man Whiskey". It's a better name and feels a little less… weird. Celebrity whiskey and spirits is not a new thing, but celebrity whiskey for a long-dead celebrity? That's new, and even though it was his name, calling it Elvis Whiskey just doesn't quite sound right.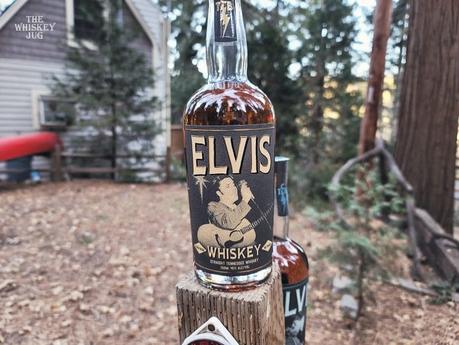 But what does sound right is being able to say I know where this whiskey came from, and I love that. Even though it doesn't outright say the name "Tennessee Distilling LTD" on the bottle, there is only one "distillery for hire" in Columbia, TN and it's TDL. So while the name feels weird in my mouth, their labeling is spot on. I love it.
And speaking of mouths, I need to get some of this in mine. So Let's do so some hip thrusts, crack this Tennessee Whiskey and get to drinkin'.
---
Elvis Tennessee Whiskey – Details and Tasting Notes
Whiskey Details
Style: Tennessee Whiskey (Straight)
Region: Tennessee, USA
Distiller: Tennessee Distilling LTD
Bottler: Grain & Barrel
Mash Bill: At least 51% Corn + Rye + Malted Barley
Cask: New Charred Oak
Age: 2.5 Years
ABV: 45%
Elvis Tennessee Whiskey Price: $50*
Related Whiskey
Uncle Nearest 1856
Barrell Bourbon Batch 30
Heaven's Door Rye Whiskey
Heaven's Door Double Barrel Whiskey
Heaven's Door Tennessee Bourbon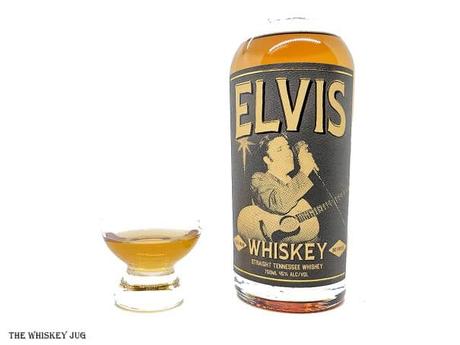 "Elvis Presley was a man of many nicknames, including Tiger Man, the King of the Jungle." – Elvis Whiskey
Elvis Tennessee Whiskey Tasting Notes
EYE
Medium amber
NOSE
Caramel, vanilla, baking spice, apples and oak with a light copper and Playdoh ice cream.
Light and easy, this is a whisky that doesn't give a ton, but what's there is nice.
PALATE
Dried fruit, caramel, vanilla, cereal grain sweetness and a bit of oak and nuts.
There is a cakey sweetness riding through the whole thing that isn't unpleasant, but a tad odd.
FINISH
Medium-short -> Grain, caramel, vanilla and spice fade to a light nutty oak.
BALANCE, BODY and FEEL
Decent balance, medium-light body and a thin light feel.
---
Elvis Tennessee Whiskey – Overall Thoughts and Score
It's better than I thought it would be, but still average on the whole. There isn't a whole lot going on, but what is there is easy, light and approachable. This isn't a big bold whiskey, but a light "smooth" easy whisky that rides right down the middle. It's as MOTR as it gets.
Reading the label I'm surprised it's about 2.5 years old, I would have expected something this young to be a bit woodier, not oaky, and a bit more spirity. So good on the TDL folks and their maturation. Though, as I mentioned above, the Elvis Tennessee Whiskey is definitely lacking depth. It's light, it's bright, it's fresh, but also very topical and I keep hoping and waiting for more, but it never arrives.
SCORE: 2.5/5 (average, drinkable, possible minor flaws ~ C+ | 77-79)
*Disclosure: The bottle for this bourbon review was graciously sent to me by the company without obligation. The views, opinions, and tasting notes are 100% my own.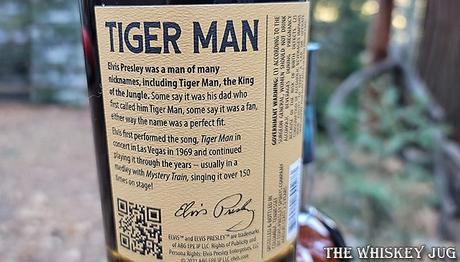 Elvis Tennessee Whiskey Review
$50
Overall
2.5
Nose

(2.5)

Palate

(2.5)

Finish

(2.5)

BBF

(2.5)
Sending
User Review
0

(

0

votes)
Comments Rating
0

(

0

reviews)