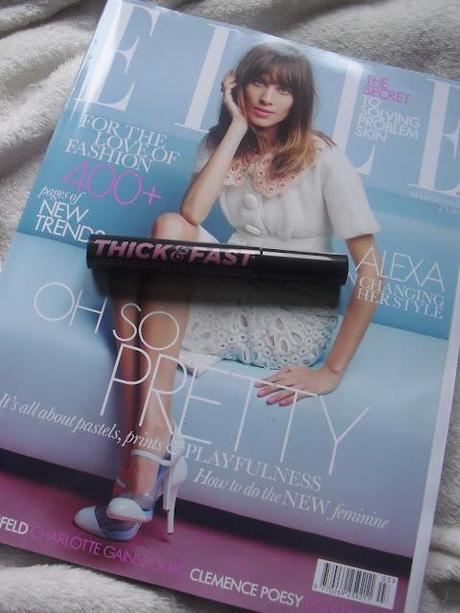 Just to let everyone know the magazine ELLE March 2012 edition is out which included a free "
Soap & Glory Thick and Fast mascara"
worth £10! and the magazine is only £3.90!

The magazine also include some vouchers and a sample.The voucher is £2 off Soap and Glory Cosmetics which is really good!Also a Dior card to get some samples and i think an eye make over look from a counter and lastly a sample of the new Rimmel wake me up foundation.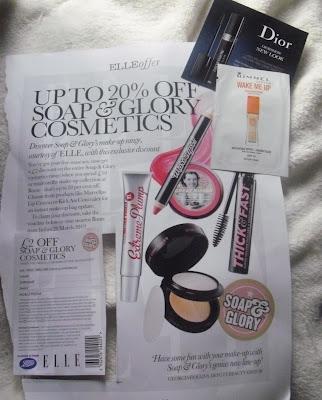 I think everyone should go get this magazine purely for the mascara its a great deal.However i have not tried the mascara yet as i am saving it till i go to Australia but the wand looks really good so im guess it should be good!
Thanks!Melissa xo