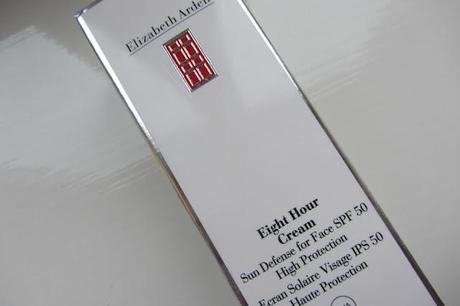 Protecting your skin from the sun is, probably, one of the best things you can do when it comes to an anti ageing skin-care routine.
If your anything like me, this isn't something you thought about in your teens or early 20's. It's only now that I'm in my late 20's, and the 1st signs of age are rearing their ugly heads, that this is becoming really important to me.
I've always been encouraged to look after my skin, but only know, in hind-site, do I realise that the earlier you start this the better. Prevention is better than the cure and all that!
So in my quest to keep my skin look as young as possible for as long as possible, I'm over-hauling my skin care routine. I'm trying out as many different products as possible, with the aim of finding the perfect products for me. I'm really enjoying trying out the products that are recommended to me, but I'm also quickly learning that what works for one person may do absolutely nothing for another!
With the sun protection I really want to avoid any permanent sun damage caused but long term exposure (you may laugh with the typically, rainy, British weather at the moment) and prevent the instant damage caused by sun burn. With that in mind, I bought the Elizabeth Arden Eight Hour Sun Defence Face Cream SPF50.
This cream promises to keep the skin hydrated and protected from the suns harmful rays for 8 hours. Firstly the cream is very moisturising. It leaves my skin feeling really soft. I apply a small amount all over my face, and gently massage it into the skin. The formula is very light weight, especially to say the SPF of the product is so high, and it melts into my skin, leaving it free of any color of residue. I can apply my make-up immediately after application, it sits really nicely on top and my face doesn't look or feel greasy at all.
The cream has a distinct, what I think, citrus scent, which I really like, although I bet its not everyone cup of tea, so if you do think you'll pick one of these up, it may be worth giving it a quick sniff first.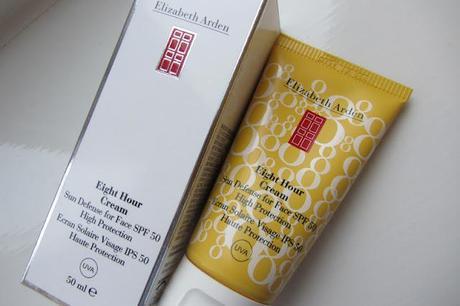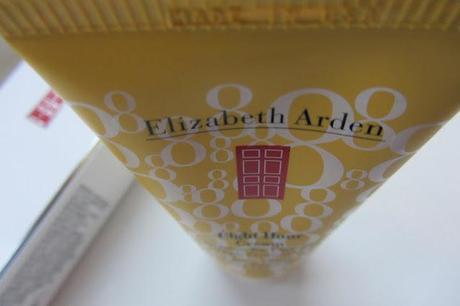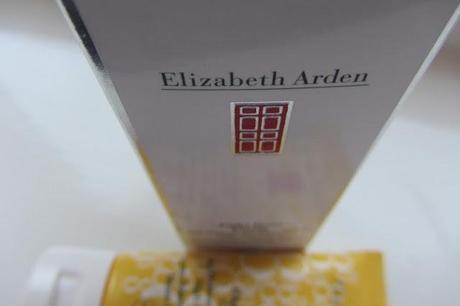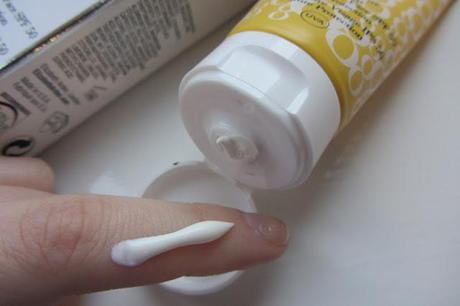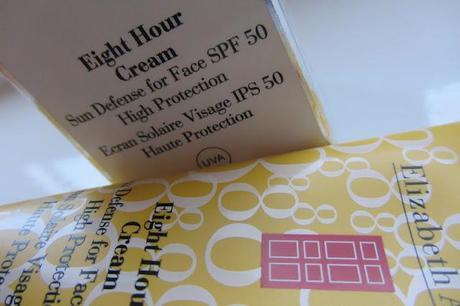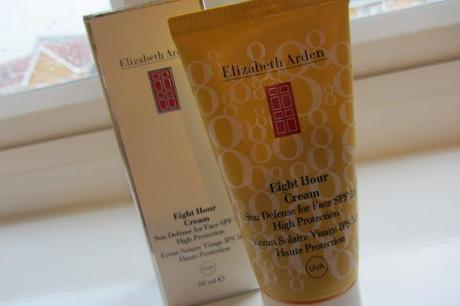 I picked this up for the bargain price of £11 from Fragrance Direct. It can be bought online here! I'm really lucky that Fragrance Direct visit my work place once a month, so I'll be able to replenish my stock. They have some real bargains!
What skin care products can you not live without?
K x