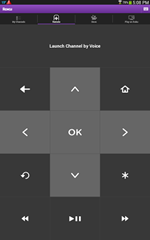 I am probably the only geek that you will find that is not tech savvy, and I'll just put it out in the open here, I can not keep up with anything. So when I run across something that not only helps me to work things better and omit a few things to keep up, this girl is all over it like white on rice. I am a single female and I do live alone and in the last few months I have made a few "had-to" upgrade purchases and during that time I have found a few apps that have made things a lot easier for me.
Like I mentioned before I do live alone so when it comes to certain things I try to cut things out that I do not need. Cable being one of them, lets just face it, its expensive and not really worth the trouble. And there are shortcuts around getting to watch your favorite TV shows and not having to bother with all the hassle. So I took the advice of my sister and brother in-law and invested in a Roku HD Box (which they have been using for a couple of years). For anyone that doesn't know what this is its a streaming player that allows you to watch Netflix, Hulu, Amazon Plus, and more all on your TV and its all remote accessible. I know some of you all may think that that is a lot of trouble but it's not at all. All you need is Wi-fi access, and your good. You just type all your account info into the Roku's settings and its all there. Another plus to this is that they have all kinds of additional channels that you can add to your Roku and almost all of them are free; cartoon, food, music, news, sci-fi, horror, basically about anything you can think of, and the ones you do have to purchase they are very inexpensive. At this moment I have around 40 channels on mine, including my Netflix, Amazon Prime, and Hulu. I have geeked out some and got a Classic Superman cartoons channel for like .99 cents a month and I LOVE IT. But lets face it when you can scroll thru Redbox from the comfort of your couch and get the movies your dying to see right then and there, that's pretty awesome. Now I know your asking about, What about my "have to see" shows? You can add certain on demand channels to your Roku thru certain cable company's so you can watch them, no biggie. A&E and PBS both have free channels on Roku as well.
So I mentioned apps above and you're probably trying to guess where they come into play.  Well, in the past few months besides purchasing the Roku I have invested in a new television, blue-ray player and tablet (for a not so tech savvy geek I would say I am keeping up with you that are :D). SO with all these new purchases come remotes and lets face it I cant keep up with them. They end up in the couch and chair and under the couch and chair and in all the rooms in my apartment and I cant ever remember where I took them and left them so its not good at all for me. So while wrestling to find my Roku remote one night I remembered my little nephew so excitingly showing me one day how he could use his tablet as a remote control, so I went searching Google Play and there it was. So I downloaded it on to my tablet and was thrilled once I got playing with it. It has all my channels on it, plus my remote, Roku's channel store, and its voice activated so you never have to touch it.  The best part of all is its super easy to use to, so right there I omitted one remote. So filled with crazy excitement I started looking thru the apps that came on my new tablet and found an app already loaded called Peel Smart Remote, which is fabulous and easy. You can use it for everything, its a virtual TV guide remote. When you first start it up it will go thru what cable company or satellite company you have and it has numerous ones so don't think yours isn't there cause I am sure it is, and you pick which ever you have and it will tell you what channels you have and what is showing, its your virtual TV guide. Now with this app you not only get that but you sync it with your TV and you do it the same way as you do with the Roku app, its like a universal remote and it will guide you thru the steps it takes to get your TV set up and it's the same with your blue-ray player and DVR. So for example if your wanting to watch a show and you see it on your virtual TV guide, you just push it and it will change the channel to go to that program. So you have everything right there on your tablet in your lap all remote controls omitted and easy to use.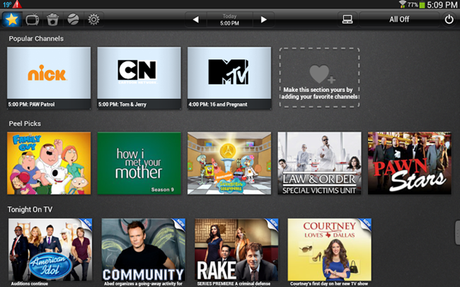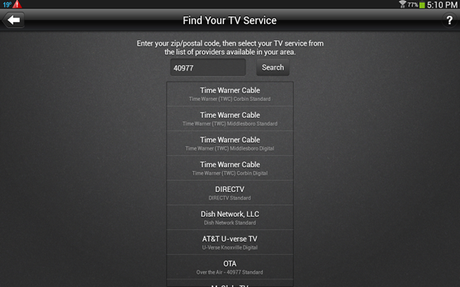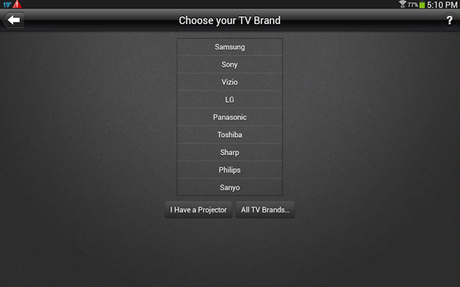 So whether your a not so tech savvy geek like me or a just someone who's looking for a few extra things to make life a little easier, check these apps and Roku out, and let us know how you like them.
About the Author
Gilliana Mills is a loud and proud nerd, geek, Whovian, and fan of tons of things.  You can check her and her opinions out on both Twitter and Facebook.