Today's bourbon review is the Elijah Craig Barrel Proof Batch B519 which is a huge step up from the last one I had (ECBP C918). Of all the current Heaven Hill releases, this is the one I look for the most, and the one I care about trying the most, batch over batch. The Old Fitzgerald Bonded is nice, but when it comes to value-for-your-dollar, the ECBP has it beat almost every time.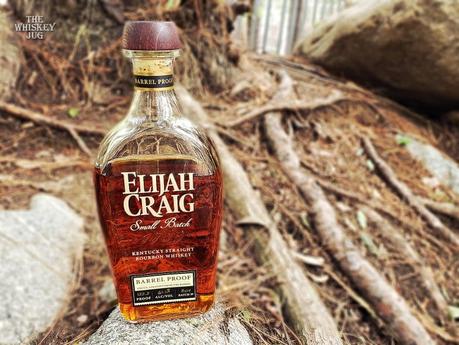 It's also something that is slowly becoming easier to find these days. I found this batch B519 just sitting on a liquor store shelf, along with about a dozen or so of its twins, for retail price. Just before the imploding of the world it felt like the whiskey world was starting move back to a semblance of normalcy but now… who knows. It will be interesting to see what happens over the next 8-12 months.
Elijah Craig Barrel Proof Batch B519 Review: Details and Tasting Notes
In Heaven Hill's Words:
"To sip our Barrel Proof Bourbon is to experience Bourbon in its purest form—uncut, straight from the barrel, and without chill filtering. Each bottle is hand labeled with its unique proof and batch number but the nose, taste, and finish of every sip is pure Elijah Craig. We're proud to say that remarkable consistency earned us the award of Whisky Advocate's "Whisky of the Year.""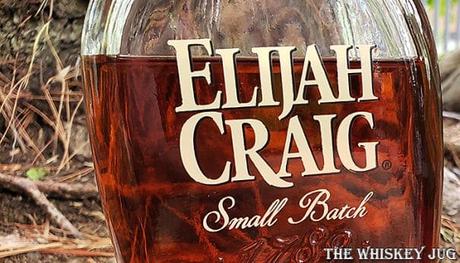 Details (price, mash bill, cask type, ABV, etc.)
Region
: Kentucky
Distiller
: Heaven Hill Distillery
Mash Bill
: 78% Corn, 10% Rye, 12% Malted Barley
Cask
: New Charred Oak
Age
: 12 Years
ABV
: 61.1%
Cask Strength | Non-Chill Filtered | Natural Color
Batch
: B519
Price
: $60
Tasting Notes
EYE
Dark cherry wood
NOSE
Oak, dark fruit, vanilla, complex baking spice (cinnamon, anise, clove…), caramel, roasted grain, popcorn, nuts and leather.
PALATE
Oak, brown sugar, dark fruit, dark sweets, brown sugar, molasses, roasted nuts, toasted grains, tad overripe orchard.
FINISH
Long -> Oak, dark fruit, dark sweets fade to grain.
BALANCE, BODY & FEEL
Great balance, full body and a heavy oiliness.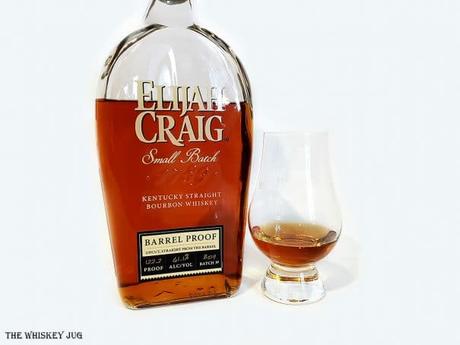 Elijah Craig Barrel Proof Batch B519 Review: Overall and Score
This is a damn good batch. Aroma is heavily oaked and paires well with the heavy layers of spices and dark sweets that float through; Palate is rustic heaviness meets delicate baked sweetness; Finish is one of the best bourbon finishes I've had, it's simply perfect. On the whole, it's almost as good as the Elijah Craig Barrel Proof Hazmat. The complete polar opposite of C981, the
Elijah Craig Barrel Proof Batch B519
is elegant, complex and holds a multi-faceted array of bourbon notes. Water opens the whiskey dramatically and more grain notes come out and the sweetness expands into a deeper darkly sweet profile with the oak staying even and heavy.
SCORE
: 4.5/5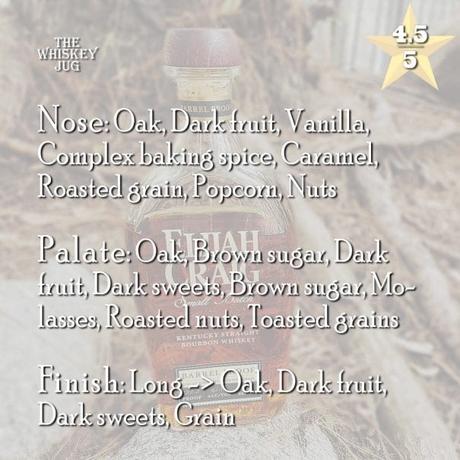 Overall
4.5
Nose

(4.5)

Palate

(4.5)

Finish

(4.5)

BBF

(4.5)
Sending
User Review
0

(

0

votes)
Comments Rating
0

(

0

reviews)

Elijah Craig Barrel Proof Batch B519 Review Summary
This is one of the best batches of ECBP I can remember having. Every bourbon note you love comes through in a balanced delivery that keeps the senses busy and happy. <><><><>