E.L.F is a great brand - not cos they churn out products thats's an exact dupe of either a MAC or UD, but cos of the sheer variety of products and the quality of it compared to the price.  Whenever I review an ELF product, I try to keep that in mind - and I hope I am being fair. I honor brands like ELF that keep things affordable yet fun and of good quality. 
E.L.F primer eyeshadow is part of their Essentials line and retails for $ 2 and has 3 shades. Check this out here - Link
Now if you went to their website, you can see that they advertise this product as an eyeshadow with a built-in primer.   Just 1 coat - and you're good to go.. nice idea but, it doesnt really work that way....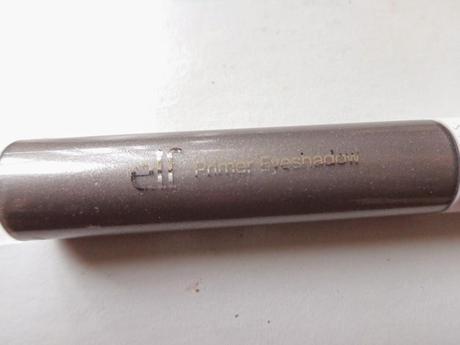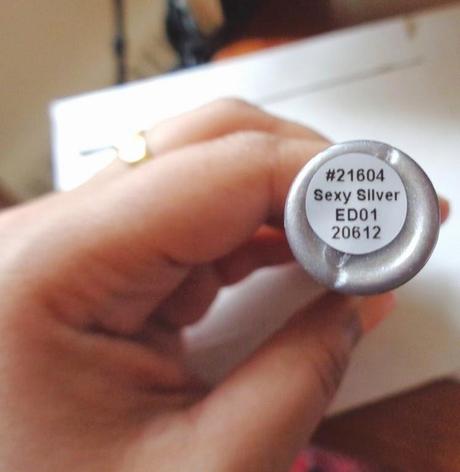 The doe foot applicator makes it easy to apply the color on the lids. Now , treat this like you'd treat a highly pigmented lip gloss. So, clean out the wand of excess product before you apply on the lid.  This will help you to apply the product without much hassle and clumping.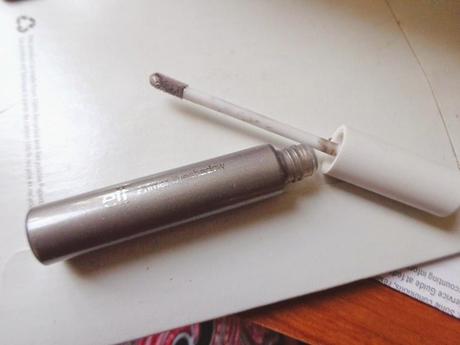 As you can see, Sexy Silver does live up to its name. Its a nice gun metal silvery gray color with a shimmery satin finish.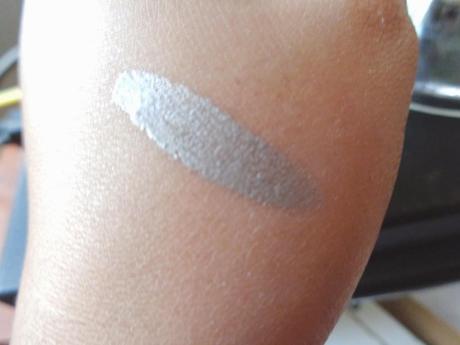 On a white surface, you can see that it has a coffee brownish tint, but on lids its mostly silver.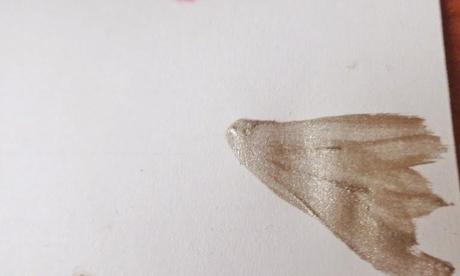 In the pic below, I have applied 1 coat and has slightly sheered it out as a base for another eyeshadow. You can see that it gives a metallic foil like effect.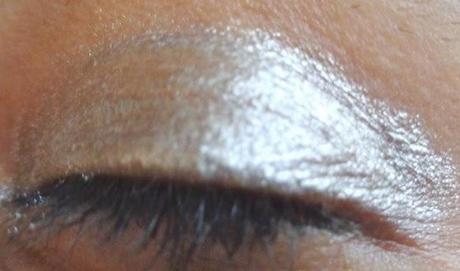 Here, I've tried to increase the intensity to make it a single coat of eyeshadow - apologies for the shaky pic.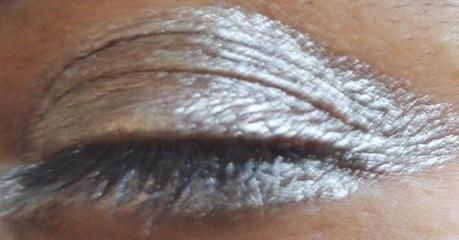 I wanted to show you how this works as an eyeshadow.  So I wore it around the house for around 1 hour.  The pic below is taken after 1 hour and a snarky comment from my husband to "remove the stuff pls"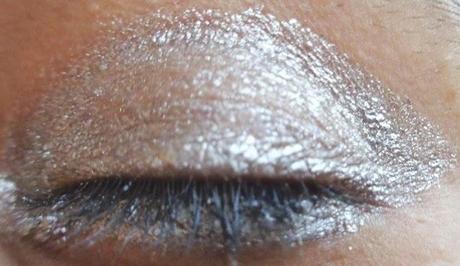 As you can see, its all flaked off and kinda ugly.....
I think this proves that this is not your eyeshadow of choice from ELF.
Now how it really works is, as an eyeshadow enhancer. Don't try this if you're expecting to extend the wear time.  Use this as a base if you want to make your eyeshadow more shimmery..or just if you want to make the color pop out.
I'd suggest using this as a base for powder eyeshadows, and for night time looks. 
Overall: For $2, this does decent. Its an easy to apply product and works well as a base to highlight the eyeshadow. Just don't make the poor thing work on its own! 
Also, if you've the luxury of choosing from ELF, I'd suggest you go with their paint pots or creamy eyeshadows...