Elf hypershine lip glosses have been on my mind for a while and luckily when I was thinking about buying them the ELF 50% off deal came as well. I really wanted to try them as I had heard quite a lot about these.
I am pretty pleased with both of these. They glide on quite well and the color payoff is pretty good. Though they are slightly sticky which can be a con for some and the smell is not that great either.
You need to twist the bottom of the lip gloss about 8-10 times for the lip gloss to come through. The first time I did this too much of the gloss came out...FAIL.
I do love the overall packaging, and how its transparent but the twist thing is slightly annoying but I am willing to put that aside.
I really don't understand why the swatches wont show. The color looks great on lips and pigmentation is nice as well but the swatches.... oh God they just would not show. Both colours looked the same when I swatched them. So yeah i might try to add the swatches again later...I just realized that sorry :(
These retail at £1.50 which is great. I got two of thses in flirt and vixen.
Flirt is almost a nude pink color which I usually wear in the day time or just casually and Vixen is slightly more dressy. Its quite a bright shade between red and orange and looks great if your planning to go out at night.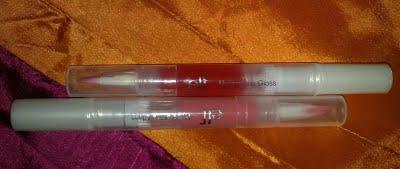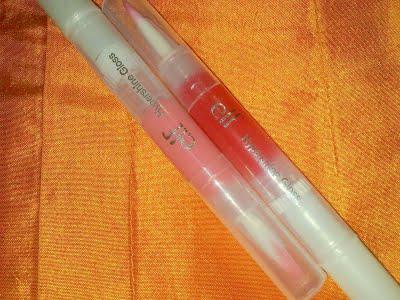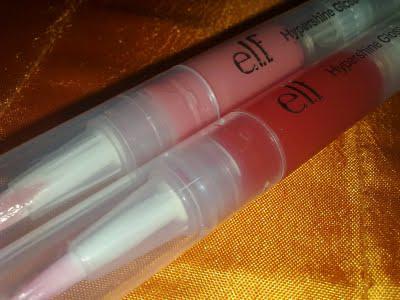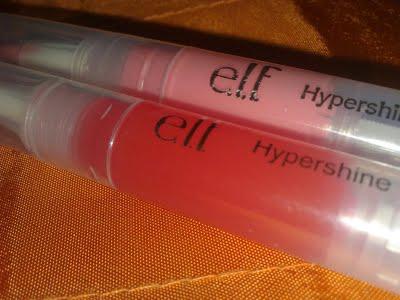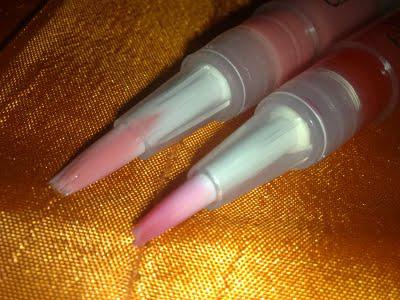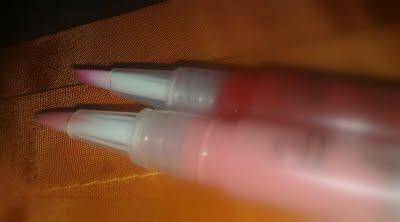 The applicator is quite good as well. Its a small brush that helps apply the lip gloss quite well and smoothly.
:)
Again sorry about the swatches.
Tell me if you guys have tried these and your experience with it. Any other colours you guys would recommend?
xoxo