Hi everyone!!
I have quite the contrast from yesterday's mani to share with you today.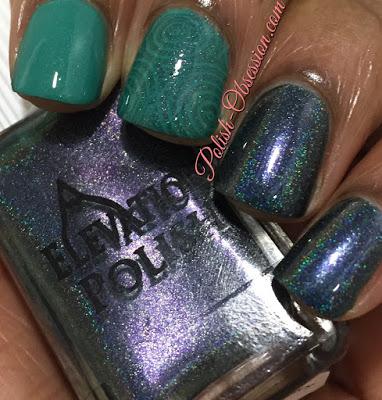 Elevation Polish Dark Territory is a dark, almost black, holo with flashes of purple, green and blue.  It has a great formula and is opaque in two coats.  I paired it with Essie Naughty Nautical, another great polish. I stamped an image from the DP02 stamping plate on my middle finger using Dark Territory.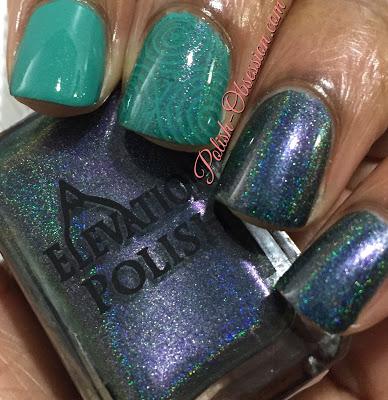 Artificial Light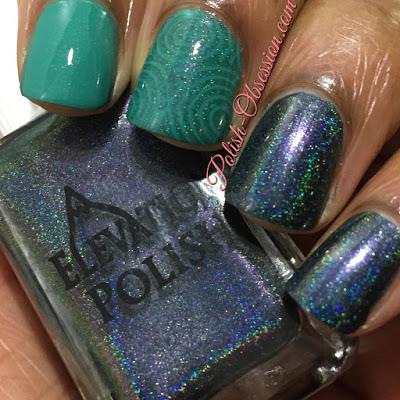 Artificial Light
I love this dark look.  Dark Territory is absolutely gorgeous!!!  I love it with Naughty Nautical!
What do you guys think of these two polishes?