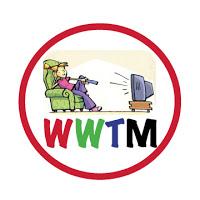 The answer to Thursday's Trivia Question: Conrad Bain played Dr. Arthur Hammond on Maude
FIRST FIVES:  Elke Raskob, Jim Carter, Justin Jones, Monica Caraffa, & Alex Nagler
Honorable Mention: James Gabriele
Wednesday's Broadcast Top 5
American Idol-FOX 6.0/17.9

Modern Family-ABC 4.3/11.0




Criminal Minds-CBS 2.9/12.6




CSI-CBS 2.3/11.1




The Middle-ABC 2.3/8.2

Wednesday's Broadcast Trendrr Top 5 American Idol-FOX 888,384

Criminal Minds-CBS 64,170

Supernatural-CW 64,099

Modern Family-ABC 61,018

Arrow-CW 46,653

Wednesday's Cable Top 5 The Big Bang Theory-TBS 1.4/3.4

Amish Mafia-Discovery 1.4/3.2

American Horror Story-FX 1.3/2.3

Workaholics-Comedy Central 1.1/1.7

American Dad-Adult Swim .8/1.9

Wednesday's Cable Trendrr Top 5

Workaholics-Comedy Central 376,860

NBA Basketball-ESPN 271,933

American Horror Story-FX 114,818

NBA Basketball-ESPN 104,375

Washington Heights-MTV 73,770

Late Night Ratings for the week of 1/7/13-1/11/13

Kimmel .8/2.8

Leno .8/3.5

The Daily Show .8/1.8

Colbert .6/1.3

Letterman .6/3.0

Conan .5/1.0

Nightline .5/2.0

Fallon.5/1.6

Ferguson .4/1.4

Carson .3/.8

Early Morning News Rating for the week of 1/7/13-1/11/13

GMA 1.9/1.6

Today Show 1.9/1.6

CBS This Morning .9/1.0

I have no idea what happened last night, but I again fell asleep around 9pm and missed a ton of TV.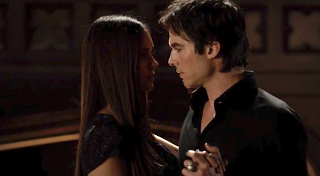 Rebecca's back from the never dead on
The Vampire Diaries
and she's pissed off, as anyone in her position would be.  But her need for revenge was actually good for everyone. For sport, she compelled Stefan, Elena and Caroline and got Elena to reveal right to his face that she's no longer in love with him, and that she loves Damon. Of course, this crushed Stefan. Elena felt bad after the words came out, but not bad enough to not call Damon and tell him the truth.  The look on his face when he heard Elena tell him she loved him was what all Vampire Diaries fans have been waiting for and when he responded with "Get in your car and come to me" I had chills. Yes, I know I'm a loser, but I'm betting that anyone else who watches, knows exactly what I'm talking about.  Okay on a few other notes, the writers brought Bonnie's Dad out of the woodwork. Traveling pharma rep?  That's a good one. Well he gave up what I'm thinking is a pretty high paying job to become the new mayor of Mystic Falls for what I'm betting is a pretty low paying job. He knows the town is made up of wolves, vampires and witches and he knows all about his daughters powers. Jeremy's now the one working out and wearing limited clothes and seems to have dyed his hair jet black which I'm not loving. Klaus and Damon have teamed up to expedite Jeremy's training and the killing of vampires but with everyone after the hunters mark, the term "race for the cure" has taken on a whole new meaning on this show.  Everyone wants it, now it's all about who gets it first and what they do with it.  Stefan and Rebecca formed an alliance to go after it against all the others.  If all that wasn't enough, we now have this new guy we keep hearing about...Silas.  All I know is, he better be cute and shirtless when they dig this guy out.
I was only able to watch the first 45 minutes of the Lance Armstrong interview this morning.  I gotta say, that I just don't care about him, the world of cycling, etc. He's a liar and a cheat and after the first few minutes, I was more obsessed with Oprah's back fat and earrings than Lance. I don't even know what she could talk to him about for 2 1/2 hours.  He's a messed up guy, okay, over.  Done.  I am curious if you guys watched, if you cared, and if you too noticed Oprah's crazy back fat.
NEWS & INFORMATION:
There's really not much news to report today...
-Heather Locklear is joining the show Franklin & Bash for it's third season.  I love the description I read of her character, Rachel King. A stunning trial lawyer with stiletto heals and clothes tailored within an inch of their life. Heather's always been the hot babe that rescues shows, but remember people, she's been pretty whacky and unstable lately and while she's still pretty, she's also 51 years old now.  I'm hoping she's still got it. I love her and know she's had a rough go of it these past few years.  Maybe this is just what she needs.
Friday's Trivia Question: Sela Ward and Billy Campbell starred in this ABC Primetime Drama from 1999-2002. Name the show and bonus if you can remember this great couples names.
Have a great weekend! WWTM-Kristy
http://watchingwaytoomuch.com
[email protected]
[email protected]