Claudia and John live in Australia, and chose to get married in the UK because Claudia is British and her family live over here. They had a wedding weekend, with a classic Devon cream tea on the day before the wedding itself. This was followed by a traditional English barbeque in the evening so the English and Aussie guests could meet and mingle.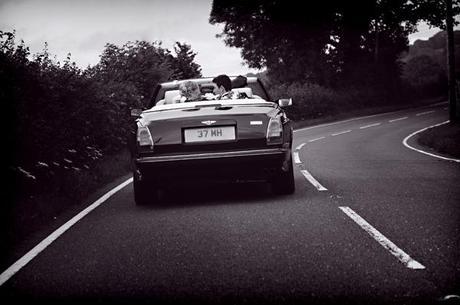 The marriage ceremony I shared yesterday was in the village church at Sidbury in Devon. I'll pick up where we left off in yesterday's wedding blog as Claudia and John make their way to Combe House Hotel for the reception.
Once again I'll hand over to Claudia to share her wedding story with you.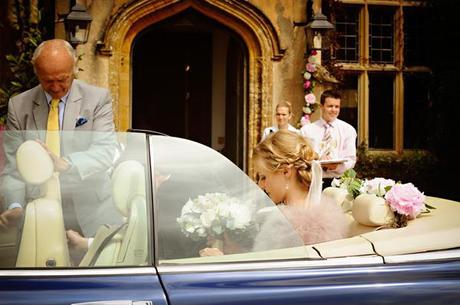 We enjoyed champagne and canapes on the lawn with our guests while a pianist played some pleasant tunes with a few bars of Waltzing Mathilda here and there.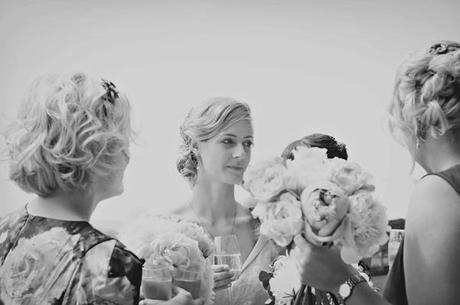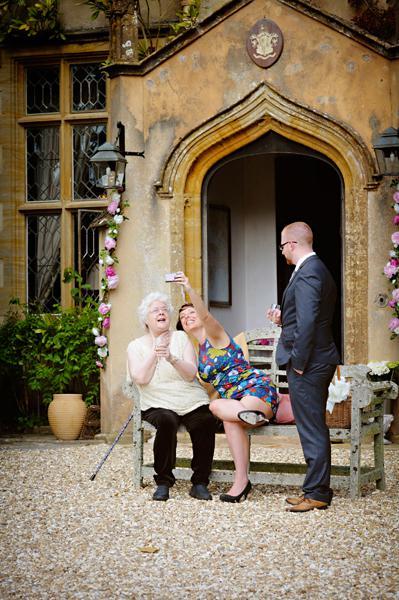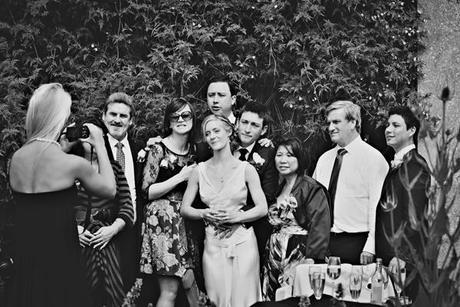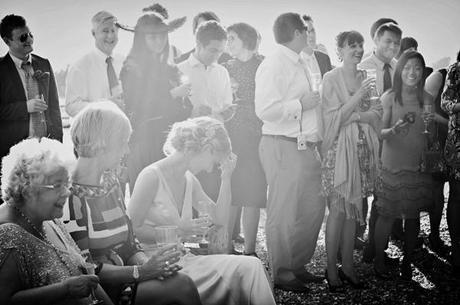 Richard Rayner took some photographs of John and I on the grounds and also of our bridal party and then we returned to our guests.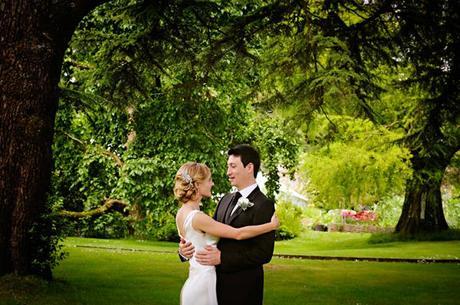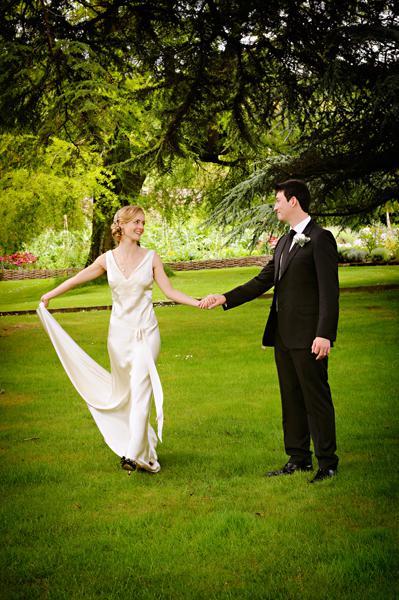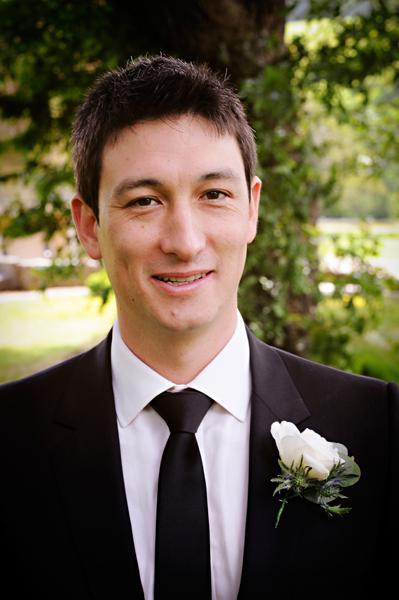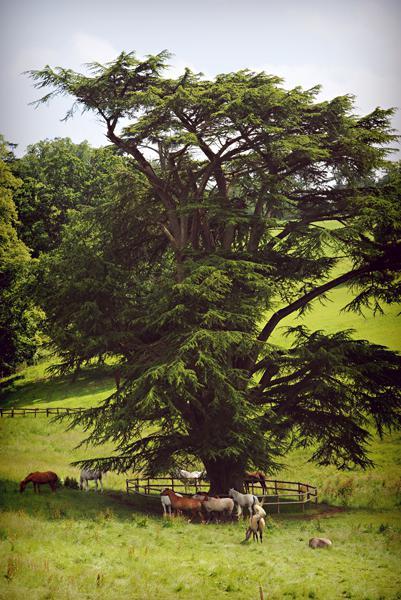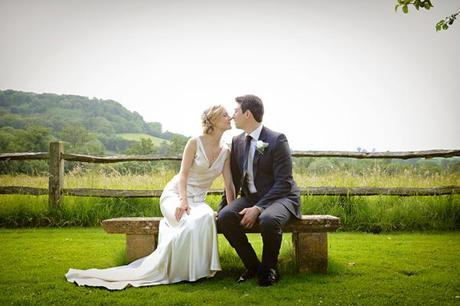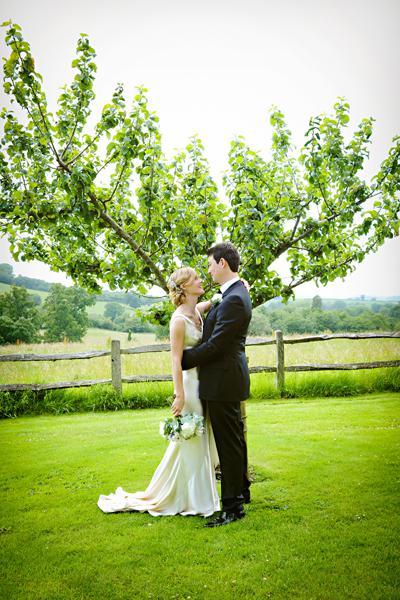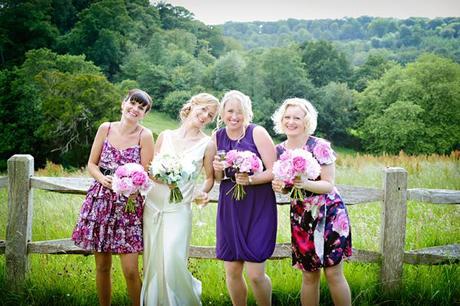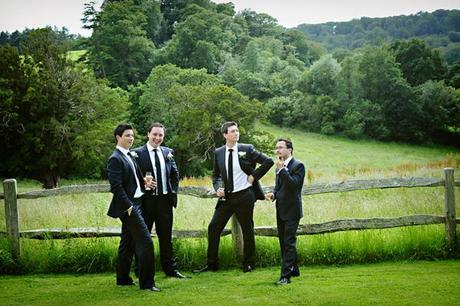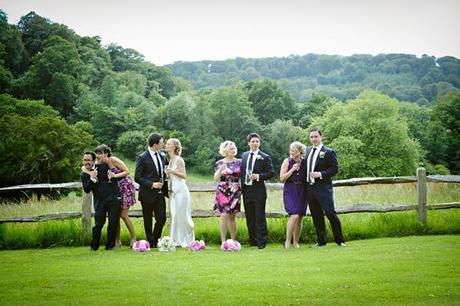 We dined in three rooms enjoying a different course in each room. This was very novel and allowed us to speak to more of our guests.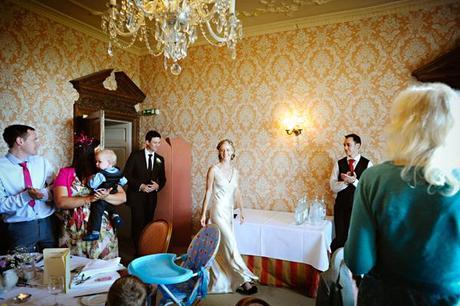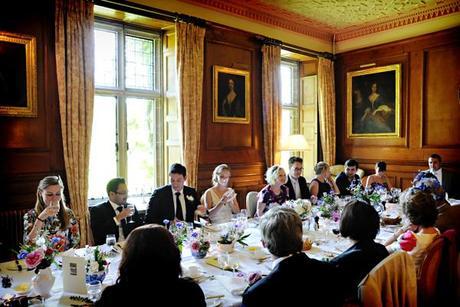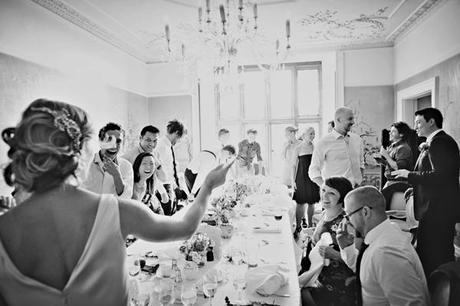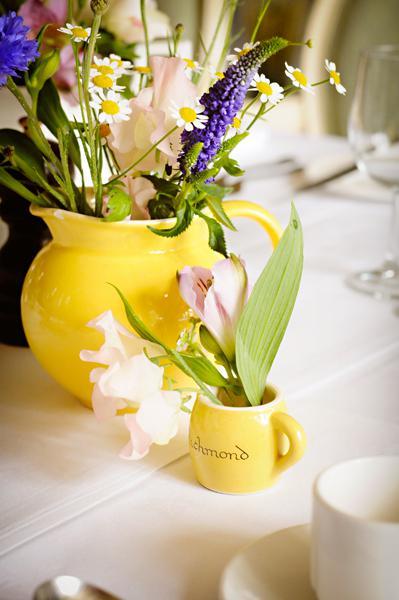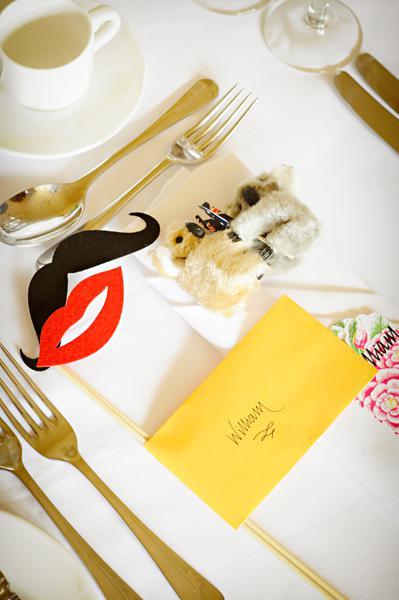 Our flowers were a mix of our nationalities. I wanted a vintage, scented country garden feel so the florist included plenty of flowers of different heights and textures like daisies and cow parsley and other flowers like astrantia, roses, peonies for shots of colour, eucalyptus provided the greenery and John had a small thistle has part of his button hole as a nod to this Scottish ancestry. Chrysanthemums we used in the larger displays to reflect John's chinese heritage. Vintage tea sets were used to display the flowers in the dining rooms. The effect was more beautiful than I could have imagined.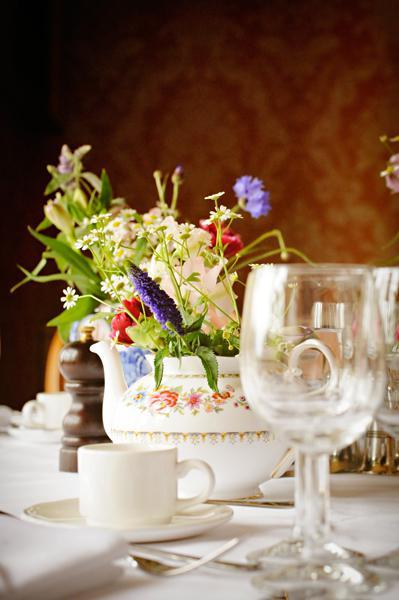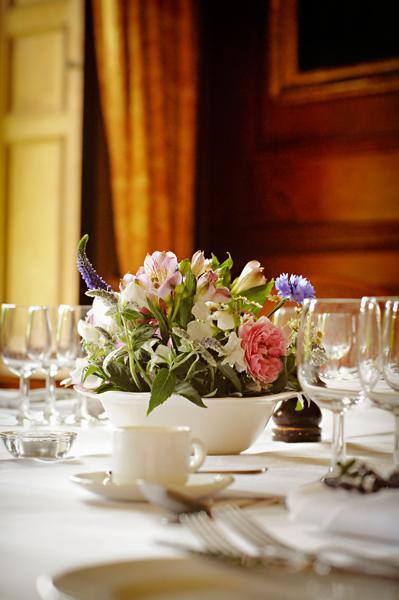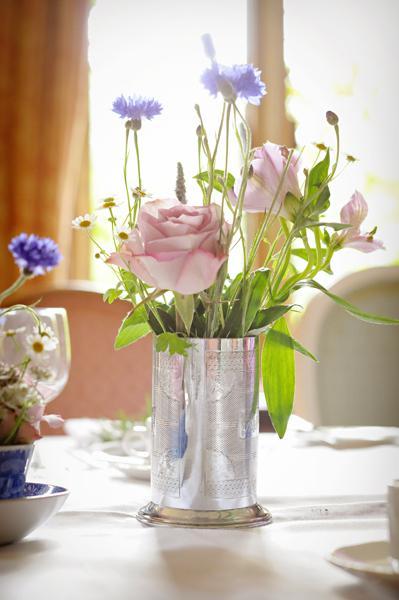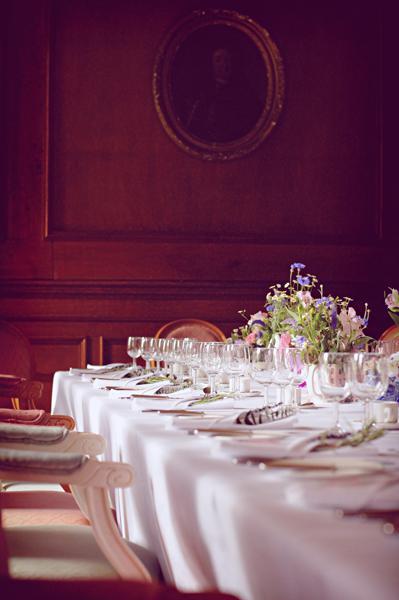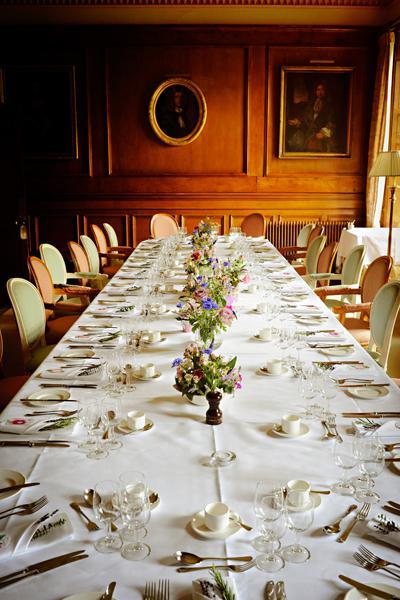 We then returned to the front lawn and in the early evening sun we cut the cake and the speeches began.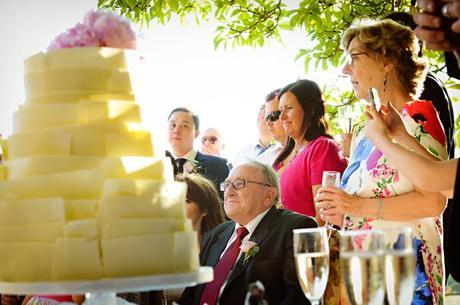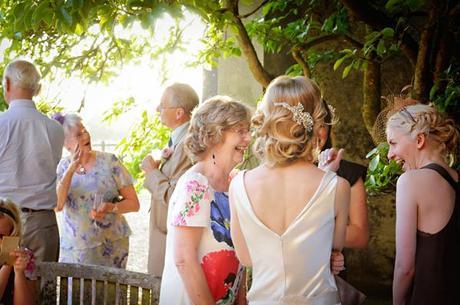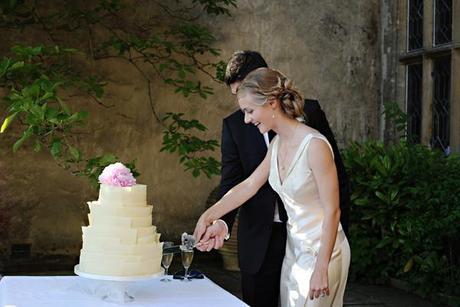 Then we danced the night away!
It was a dream of a day.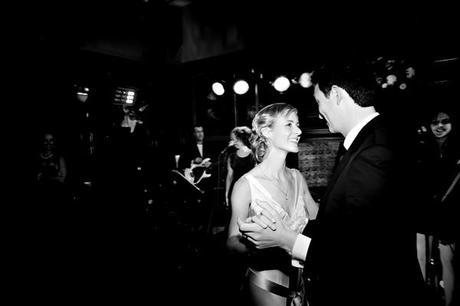 Memorable wedding day moments
It was all fabulous! It was lovely walking down the aisle with my father and equally lovely walking up the aisle with my new husband. Taking part in a tradition with countless other couples, particularly in a church with so much history was a real buzz. Everyone made the day feel special; our families, our friends and everyone involved on the day.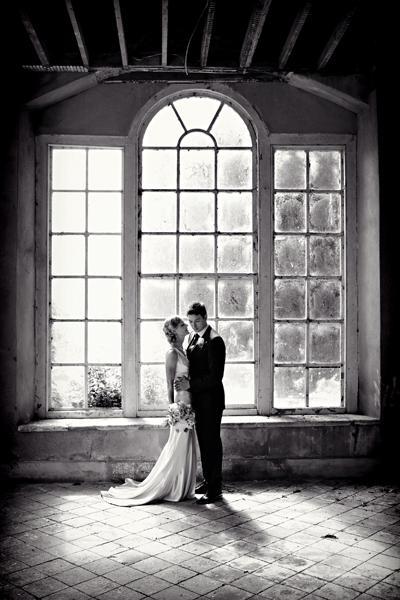 What one piece of advice would you give to brides and grooms reading English Wedding?
John told me to take a step back from the crowd every now and again and watch our guests enjoying themselves, as though we were making deliberate memories. It's good advice.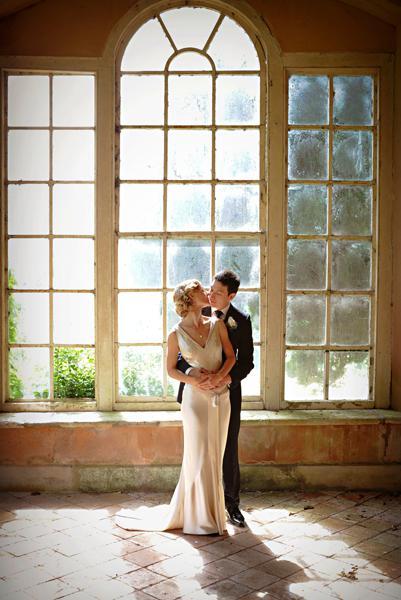 Claudia and John's recommended wedding suppliers
Richard Rayner Photography, Devon. www.richardrayner.com
Haughty Culture Florist, Honiton, Devon. www.haughty-culture.co.uk
Changing Faces, Devon. www.changingfaces.net
Hunters Hairdressing Group, Honiton, Devon. 01404 548888
Combe House Hotel, Gittisham, Devon. www.combehousedevon.com
Rosanne Hollowell, Cake Maker. www.rosannehollowell.co.uk
Wessex Entertainerments. www.wessexentertainments.co.uk
Johanna Johnson, Sydney, Australia. www.johannajohnson.com.au
Harrolds, Sydney, Australia. www.harrolds.com.au
Alannah Hill, Australia. www.alannahhill.com.au
A huge thank you to Richard Rayner Photography (Kris, thank you!) for submitting this beautiful wedding day for the English Wedding blog. I haven't finished yet… there's an inspiration board on the way tomorrow with even more of these gorgeous pictures to share with you!
http://richardrayner.com/
Thank you to John and Claudia for sharing and for sending such a fabulous wedding report.  Congratulations to you both!
With love,
Claire xxx