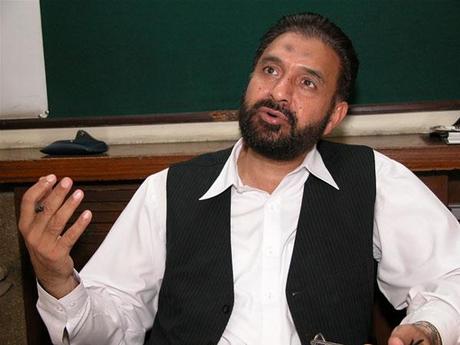 Election season has started in Pakistan and 2013 elections are expected in May this. Political parties are claiming popularity and political pundits have started gauging the influence of different parties, candidates and constituencies. Our today's review is also a similar effort regarding NA-48 Islamabad-1.
NA-48 Islamabad I is listed among those constituencies where a tough competition is expected in upcoming elections. Parties like PML (N), PPP and PTI are claiming their authority in the constituency and no one can be ruled easily. Majority of the voters in this constituency are literate and are expected to make an educated decision in upcoming elections.
Historically, candidates of different political parties have emerged as winners from NA-48. In 2002, Mian Muhammad Aslam of MMA was a returned candidate from NA-48. However, in 2008 Jamat-i-Islami decided to boycott the polls and did not field its candidate. Opportunity was grabbed by PML-N and its candidate Anjum Aqeel Khan emerged as returned candidate after obtaining over 60,000 votes. Dr. Syed Israr shah remained runner up with nearly 26,000 votes.
NA-48 presents a very different scenario for 2013 elections. There are different new aspirants dreaming to represent the people of Capital in the Parliament. Former Parliamentarian Mian Muhammad Aslam is very active in the constituency since last four years and has not lost contact with his voters. He is a potential candidate who could challenge any opponent with his character, planning and determination. His position also depends upon whether or not PML-N and Jamat-i-Islami enter into an electoral alliance. If an electoral alliance emerges between the two then Mian Muhammad Aslam is expected to be a consensus candidate which will further strengthen his position.
Other candidates include Dr. Israr Shah, runner up of 2008 elections who has joined PTI after leaving PPP. Dr. Israr Shah remained a loyal PPP worker for a long time but was completely ignored by current high-ups of Pakistan People's Party. Disappointed from PPP he joined PTI and is expected to be a PTI candidate. All his prospects depend on the popularity of PTI. However, there are too many PTI candidates in NA-48 which includes former minister of state Dr. Waseem Shehzad, Columnist Adnan Randhawa and Khurram Nawaz Khan. Obviously, there cannot be more than one candidate from one constituency so candidates who fail to get a ticket will have to display unity to display serious efforts in winning this constituency.
Similarly, Pakistan People's Party does not have a strong candidate in NA-48. Faisal Sakhi Butt who is running an advertising campaign since last two years is tipped to be backed by President Asif Ali Zardari. Other candidates include Raja Imran Ashraf and Chaudhry Amjad Ayub Khan. All the candidates are claiming to be ticket holders and are running strong advertising campaigns which requires Election Commission of Pakistan's attention.
Above analysis suggests that NA-48 Islamabad-I is wide open for all candidates and returned candidate from this constituency will depend upon trends of election campaign and voting day.