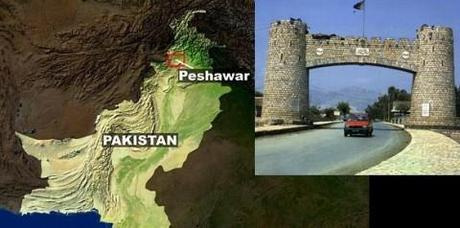 NA-2 Peshawar is wide open for all political parties. No party has clear edge over others as different parties have emerged as victorious from this constituency in different elections. In 2002, NA-2 Peshawar fell to MMA as their fielded candidate Maulana Rehmat Ullah emerged winner after bagging 37000 votes. Dr Arbab Alamgir Khan of Pakistan People's Party (Parliamentarians) remained runner up with 15000 votes. Apart from winner and runner-up no one else could make his/her presence felt. Pakistan Awami Tehreek candidate Khalid Ayub of Pakistan bagged 1500 votes 1500 votes while Abdul Manan Akhunzada Advocate of PPP Sherpao could get only 900 votes.
NA-2 Peshawar Result 2008 Elections:
In 200 results NA-2 Peshawar painted an entirely different picture. Dr. Arbab Alamgir Khan, runner up of 2002 elections won the National Assembly seat by convincing 34000 voters in his favor while Arbab Najibullah Khan Khalil of ANP remained runner up with 23000 votes. Maulana Rehmat Ullah, who won in 2002 elections could only manage 7000 votes followed by 3000 votes of PML-N candidate Syed Zahoor Shah.
NA-2 Party Position for 2013 Elections:
After emergence of new political entrants like Pakistan Tehreek-i-Insaf political situation in NA-2 Peshawar has become even more complex and unpredictable. In 2008 PML-N voters were not active as their leadership was in exile and only returned few days before election. A tough contest is expected in the presence of active PTI and PML (N).
Pakistan People's Party is expected to retain their candidate Dr. Arbab Alamgir Khan in NA-2 Peshawar. Dr. Arbab can face a tough situation due to performance of PPP over past five years.in PML-N is expected to field Arbab Khizar Hayat who is best known for his long statements against his opponents in the media than anything else.
Pakistan Tehreek-i-Insaf has to choose between former squash Champion Qamar Zaman Khan and Saad Abdullah. Saad Abdullah is a committed Party worker who remained with the party during all the testing times. He is also expected to contest for party's general secretary slot from KPK province.
Pakistan Tehreek-i-Insaf has gained considerable popularity as result of recent drives and is expected to gain much of their political strength from KPK in upcoming elections. Their popularity will affect voting trend in NA-2 Peshawar as well. In this constituency real contest seems to be between PML-N and PTI due to miserable performance of ruling PPP and ANP alliance. Jamat-i-Islami has a considerable vote bank in the constituency but are not in a position to win National Assembly seat. Their alliance with either PML-N or PTI will give a comparative advantage to that party but if JI decides to go solo in 2013 elections then they will only divide the anti PPP vote. Such a situation can give an undue advantage to PPP candidate.