Pale Fire apparently has nothing to do with Vladimir Nabokov's 999-line poem. Rather, it's the carefree music of a melancholy day-dreamer, Sarah Assbring. The Swedish singer released her fifth LP last week under the moniker El Perro Del Mar. Pale Fire dances candidly between lo-fi indie, beach pop, and synthy funk. As much as writing this makes me want drill a hole in my head and fill it with wet cement, Assbring's sound is "chill." Right, bro? If fellow Gothenburger, Karin Dreijer Andersson of The Knife is heroine, Assbring is the joint you smoked your last night studying abroad.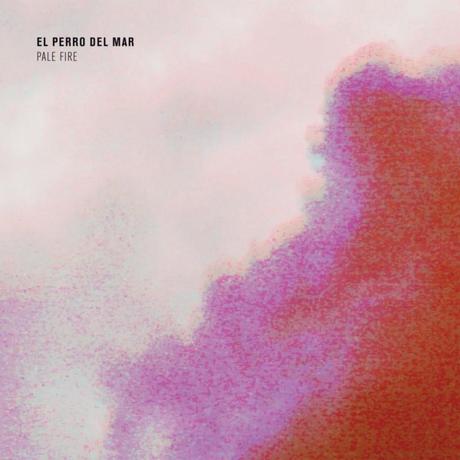 The album opens with sweeping horns as Assbring softly sings her mantra, "Never grow tired of this pale, pale fire… Never grow out of this pale, pale fire." She has commented on the title, saying, "In this world, you think you have no reason to believe in love or in anything much. Then one day, when you least expect it, a light appears on the far horizon…It's the pale fire. The promise of love and hope– all consuming and elusive."
Most of Pale Fire, hangs on bright synthesizers, creamy reverb, and astral melodies. Like touring partner (another Swede) Victoria Bergsman's group Taken By Trees, El Perro Del Mar is uplifting; making a point to craft kind and hopeful music. There is an implicit sensuality to Assbring's vocals and tracks like "Hold of the Dawn" and "I Was A Boy" show off her gliding range. The second half of Pale Fire features nods to european dance and Dreijer Andersson's recent work in "To The Beat Of A Dying World," a must hear for dark ambient and trip hop devotees.
Pale Fire's instrumental outro "Dark Night" grows on you and as confused as I am by the meaning of the garbled audio that concludes Assbring's record, the track feels conclusive, in a good way. Sarah Assbring's work is compelling at its best but can be spontaneously arid. If you're looking for music that challenges, this may not be it; however, if you're in need of winter rest and requiescence, don't shy away. Listening to Pale Fire is like holding a seashell to your ear. It's relaxing; even blissful. But your arm may fall asleep before you hear anything more than rolling waves.
Aren't you proud I didn't bring up any ass puns?