Small Lagoon

|

Secret Lagoon

|

Big Lagoon

|

7 Commando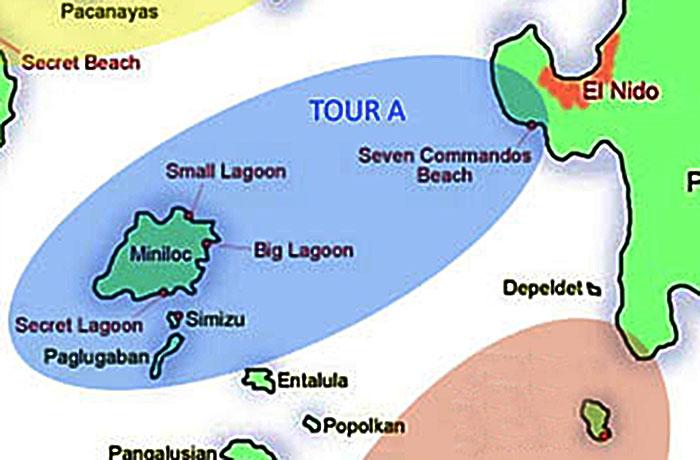 El Nido has various tour packages to choose from, depending on your budget and time. You can either pick from Tour A (PHP700/pax), tour B ((PHP800/pax), tour C(PHP900/pax) , tour D (PHP700/pax), tour E (PHP700/pax) which some call the inland tour, a combination of tour A & C (PHP1,500/pax), or a combination of tour B & D (PHP1,500/pax). One day for each tour and usually comes with a free lunch. Since we're just staying in El Nido for a limited time, we pick the most booked island hopping tour first--Tour A.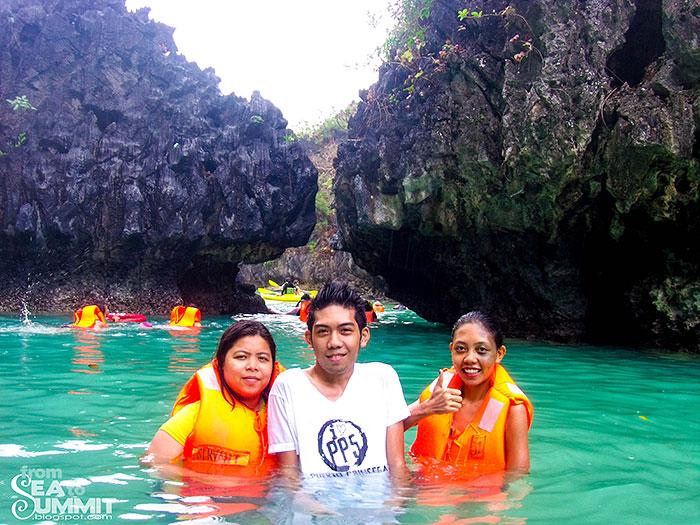 Small Lagoon
Our first stop was the small lagoon. It was low tide when we arrived on the island, and when it is, sharp corals tend to sprout everywhere. Next thing I knew, I got a couple of scratches on my knees. No worries though. It's just a scratch.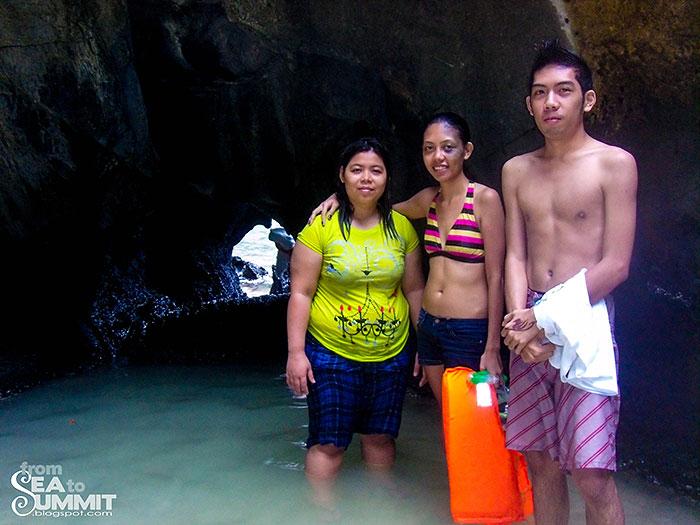 Secret Lagoon
Secret Lagoon---They call it that way because it was hidden. I wonder why they don't call it hidden lagoon instead. This lagoon can only be accessed through a small hole, which can only fit one person (refer to the picture above).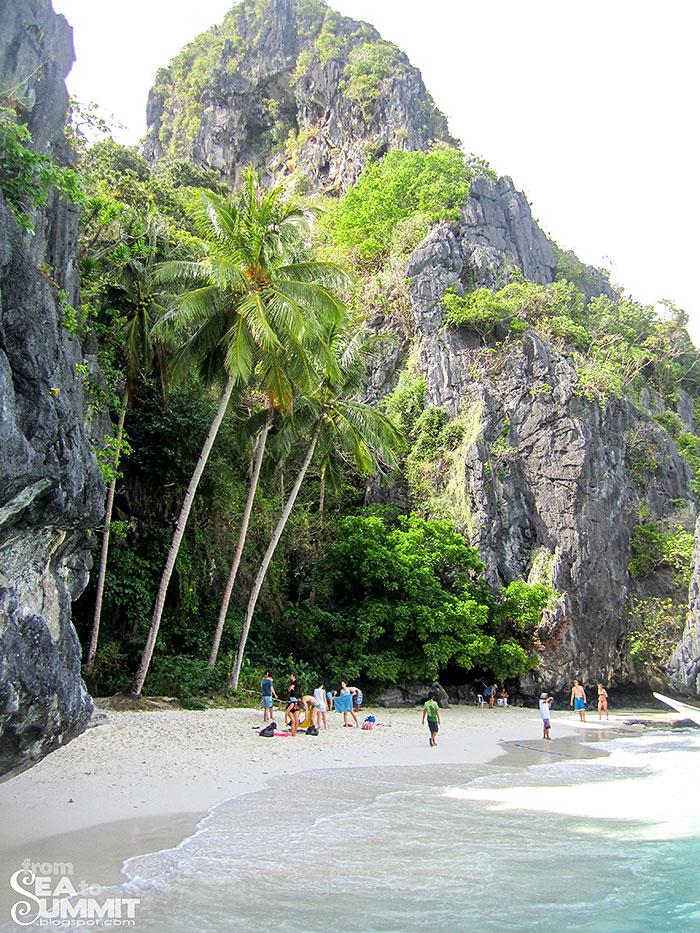 I don't know the exact name of this island, because I wasn't paying much attention to our guide when he told us about it. I was so mesmerized by the island that my sense of hearing was blocked. :) We were supposed to have our lunch at Simizu Island. Unfortunately, there were a lot of outrigger docked on the island for lunch. So we just decided to take a detour and ate our lunch at this wonderful island. It was great because there wasn't much people around.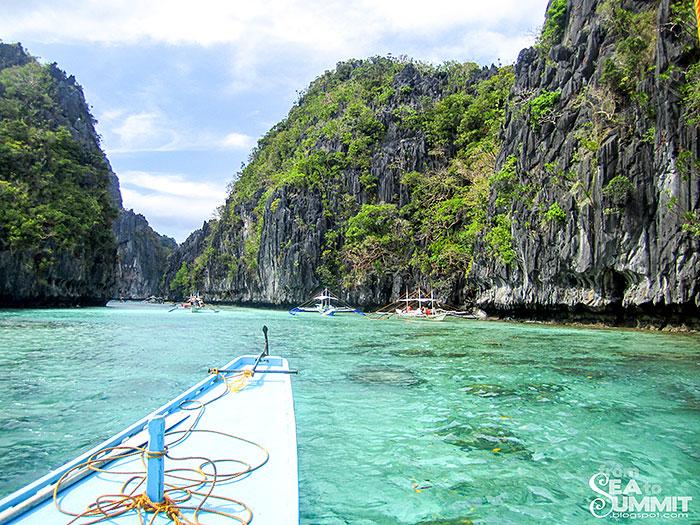 Entrance to Big Lagoon
Big Lagoon---Indeed it was big. If the tide is high, your outrigger can get inside the lagoon. So you don't need to jump out of your boat and walk to get inside. But since it was low tide when we arrived on the island, we just moored our boat at the entrance and walk a few meters to the lagoon. Be careful though, and always watch out for sea urchin. This nasty little creatures are very abundant in this area.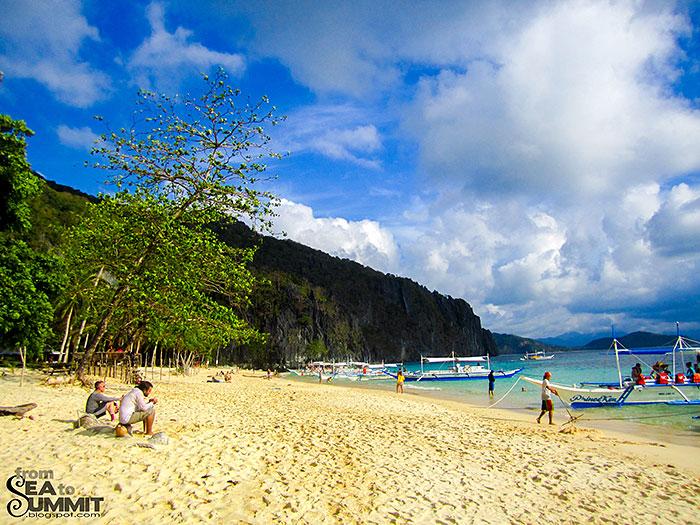 Seven Commando Island
Our last stop was the 7 Commando island. This is usually where the island hopping tour ends. The island has a couple of stores which you and your friends can enjoy a bottle of beer or a glass of cold drinks. As for me, I decided to find a nice spot to relax and take time to appreciate the great view in front of me.
After spending an hour at 7 Commando island, our group headed back to El Nido. It was dusk when we docked at the shore of El Nido. Some of the people in our tour group had already booked for another island hopping tour for the next day. I would love to join them, but my cousin wanted to try something other than island hopping. Since there is an inland tour, we decided to book for that instead.