Sometime cars can be downright odd. Here are 8 of the most unusual cars throughout the world, and why they made the list.
Zippo Lighter Car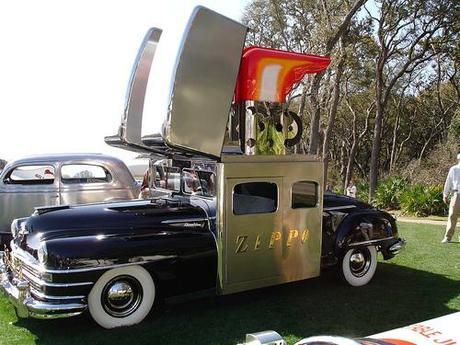 This lighter-on-wheels can't light up a cigarette, but it sure looks like it could. A Chrysler Saratoga was altered to resemble the traditional Zippo lighter, complete with a flip top and flame. The original car was built back in 1947, but it vanished sometime during the 1960′s. Zippo decided to celebrate the car's 50th anniversary by commissioning a replica, which now can be found in the Zippo museum in Pennsylvania.Image via
GMC Envoy XUV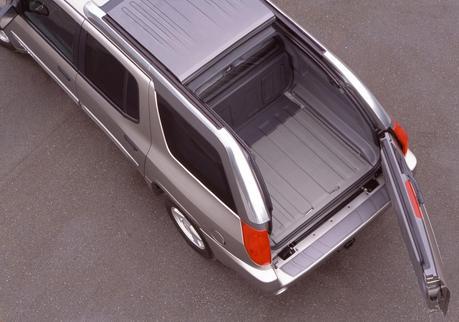 While not extremely unusual, this now-discontinued vehicle was still in a class of its own. It seemed to be an effort to appeal to people who wanted to drive something that had the qualities of both a SUV and a pickup truck. The front of the vehicle resembled a SUV; the back, however, extended roughly as far as a pickup truck, and had a retractable roof, too.Image:Car Gurus
WaterCar Python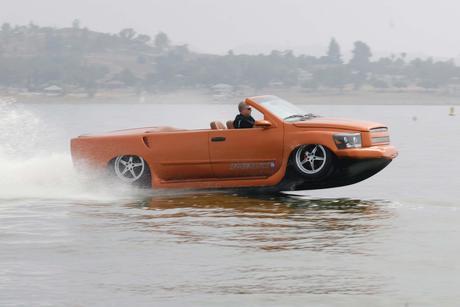 If you need to get places by both land and sea, this amphibious car has you covered. Designed by WaterCar Inc., this vehicle glides over the water like a boat, topping out at 60 miles per hour. On land, it drives like a sturdy convertible.  This level of flexibility for travel comes with a hefty price tag – the Python goes for $200,000.Image:WaterCar
Oversized Jeep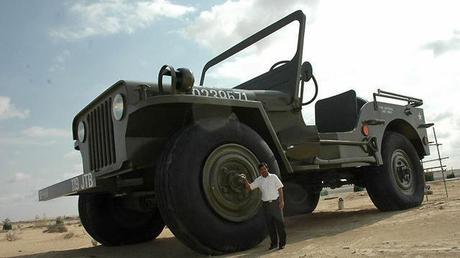 It seems that owning a standard Jeep options didn't strike the fancy of Sheikh Hamad bin Hamdan Al Nahyan, a member of the incredibly wealthy Abu Dhabi royal family. Instead, he decided to go big – really big. He has a custom-made Jeep that is four times larger than average. Amazingly, it can be driven, too.Image:Jalopnik
Overlander Doubleback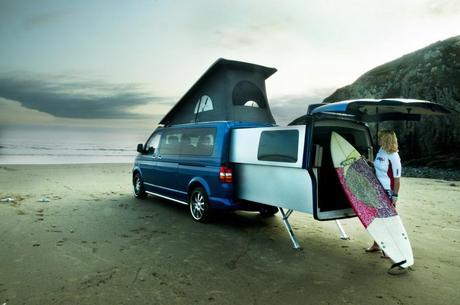 It's convenient to have a motor home to sleep in when you're on the road, but driving a vehicle so large comes with plenty of burdens, too. Owning a Doubleback allows you to have plenty of space when you need it, and keeps your vehicle compact when you don't. It works with the Volkswagen TS Transporter by providing a pop top roof and an extension for the back of your vehicle, complete with a fold out bed and a kitchenette. Then, when you want your compact car back, simply remove the additions.Image:Examiner
Fisher Karma Covered in Chrome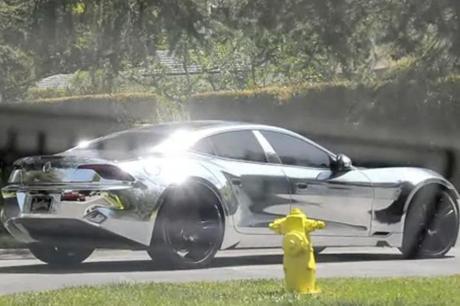 Too much chrome can be an unsightly thing. The Canadian pop star Justin Bieber helped reinforce this fact when he customized his Fisher Karma, covering it completely with a chrome finish. It will surely catch a few stares on the streets of LA, especially since anyone nearby is bound to be struck by the glare.Image:Insideline
Terrafugia the Transition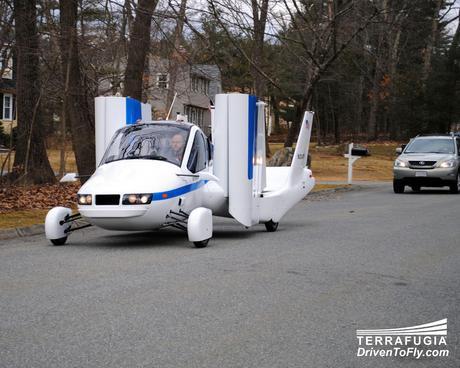 When many people envision the future, they may think about hovering cars – vehicles that are part car, part plane. Well, that time is now. Made by Terrafugia, the Transition allows you to soar through the air, land at the airport, and then drive home in the same vehicle. You don't need a hanger to store it, either. It can be easily parked in your home garage, and it has automotive-style entry and exit. Since this isn't the type of car you can just hop in and use, the manufacturer offers a 20-hour course tailored to the vehicle to help you get on the road and up in the air.Image:Terrafugia
Self-driving Car by Google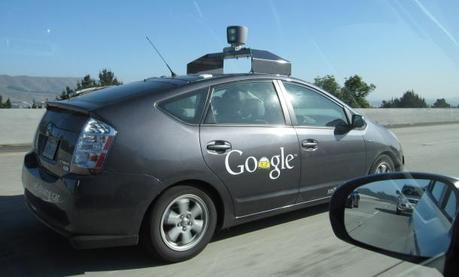 Robots cars are unusual now, but some estimate that they'll be very common in the future. As of now, Google has unleashed their self-driven cars on the road, racking up over a quarter of a million miles. These vehicles come equipped with multiple sensors to help monitor the cars' surroundings, as well as video cameras used to detect traffic lights. A person is present during the trip, ready to take over driving responsibilities if things go awry, but the results look promising. Soon enough, these types of cars are likely to be anything but bizarre.Image via
These vehicles all push limits, offering one-of-a-kind styles for getting around and turning heads.
Author Bio:
Guest post contributed by Victoria, for Motoringassist.com - Car Breakdown Cover specialists.