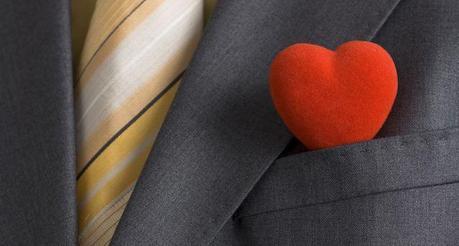 May 8, 2014
0

Email This Post

Print This Post
Eight Charitable Marketing Ideas that Show You Have a Heart
Charitable marketing, including event sponsorships, is a great way to connect with your community, says marketer Sarah Matista, writing for SocialMediaToday.com. It can elevate brand awareness and create a positive, emotional connection between your company and a cause, organization or event.
Acknowledging that some companies may lack experience in choosing or marketing their charitable activities, Matista offers eight proven ways to get started:
Sponsor or co-sponsor an event. Even in small communities, there's no shortage of charitable partnering opportunities:  schools, non-profits, homeless shelters, sports teams, hospitals and theaters. All hold events and any would welcome your support.
Make a special or limited edition product. Sell it and donate the proceeds, suggests Matista. Or let the group or charity sell items directly. An example might be a florist creating "special edition" floral arrangements for a local high-school arts program. Or a bakery donating artful confections that an organization can then resell to raise funds.
Donate your product or service to an auction. Charity auctions can be fun, high-energy events because everyone is committed to the cause. Attendees are exposed multiple times to your brand or business name, and local media may even cover the event.
Collect donations. If you're a retailer, Matista suggests asking patrons at check out to "donate an additional dollar" to your charity partner. Small signs, banners or window graphics can help raise awareness and encourage participation.
Host and donate. Hair salons, for example, could hold a charitable "clip-a-thon," offering "discounted dos," then giving the proceeds to women's shelter or children's home.
Collect items at your brick-and-mortar location. Especially popular during busy holidays, this strategy includes setting up drop-off areas inside or outside your store or office. Banners and posters help donors easily find the designated drop off.
7.   Donate your space during downtime. Before opening or closing time, why not let a charity or group use your facility or warehouse? These in-kind donations may be recognized by the IRS and offer a great way to help and do good at little or no cost to your business.
8.   Muster up a team. Foster good community relations by fielding a team of employees and customers to support a chosen cause publicly. Examples include traditional charity walks or "fun runs" as well as newer concepts, such as Stop Hunger Now's meal packaging events.  
Bringing It All into Focus
Thinking big? A great example of business-model philanthropy is eyeglass maker Warby Parker's "Sell a Pair Give a Pair" initiative. For every pair of glasses sold, the company supplies a pair to someone in need. In this two-minute video, the two young founders talk about the joys of giving away more than 500,000 pairs.
Partnering up and participating in charitable events offers a plethora of promotional opportunities, including social media, press releases, email marketing and direct mail. Just as when choosing a spokesperson or other strategic partner, make sure the organization's or event's vision, image and values align with your company's.