Eid is just around the corner and Muslim women all over the world are gearing up for this grand festival. On this holy occasion, women aim to look their best by wearing beautiful Indian ethnic outfits. Here we have put together a magnificent new look for Eid that is sure to get the compliments coming!
Outfit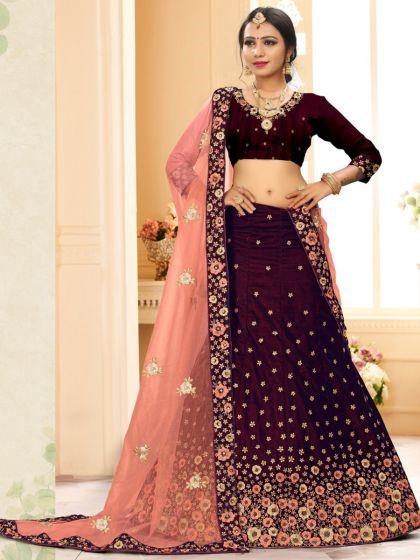 Buy
Eid is the time for women to try out various styles and patterns of traditional wear. Opting for a velvet lehenga is a great way to try a new look for Eid. Historically, velvet was associated with nobility and royalty, due to its unusual softness and rich appearance. Today, women buy velvet lehengas online during weddings and parties as this luxurious outfit can make anyone look magnificent. The velvet lehenga choli is a favorite amongst ethnic wear lovers, especially during major festivals like Eid. To try a new look this Eid, go for this regal byzantium purple velvet lehenga. Being a circular lehenga, this style suits almost every body type and shape. The delicate floral design all over the lehenga choli makes this outfit understated and graceful, creating the perfect look for Eid. A flattering U-shaped neckline and long sleeves creates a modest and simple look. Intricate zari work, embroidery and a light, net dupatta completes this mesmerizing Eid fashion look. Get this gorgeous velvet lehenga online at Sareez.com.
Shoes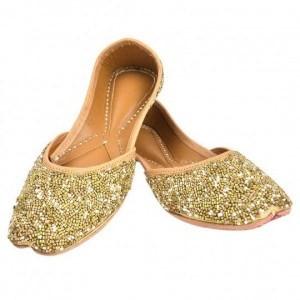 Source: www.sweetcouch.com
An outfit is incomplete without a pair of eye-catching shoes. In keeping with the ethnic tone, pair embellished juttis with a velvet lehenga to create a magnificent look for Eid. The jutti is a traditional type of footwear which is common in the northern parts of India. Originating in Punjab, the jutti is made of leather and embroidered with fine thread work and beads. People buy juttis online mainly to wear during weddings and festivals. Get a pair of embellished golden juttis online and pair them with this velvet lehenga to create a festive look this Eid! Embroidered juttis in a regal color like gold would go perfectly with this gorgeous velvet lehenga and give you a glamorous look.
 Jewellery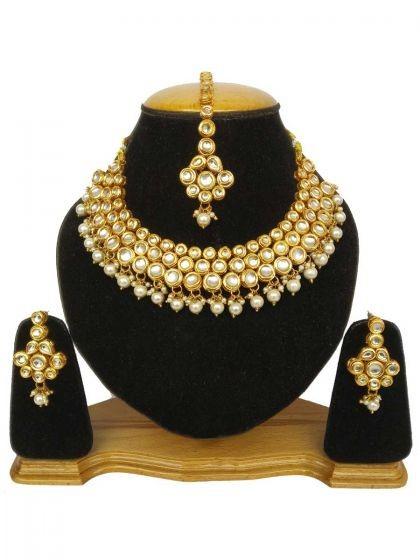 Get this
One of the most important part to wearing a lehenga choli is accessorising it. Ethnic jewelry sets go a long way in making even simple outfits look grand and beautiful. Women experiment with different types of jewelry pieces to create new and interesting looks. A lehenga choli design looks incomplete without some attractive pieces of ethnic jewelry like necklaces, earrings, bangles and maangtikas. Create a magnificent look this Eid by blinging up your Eid outfit with some eye-catching jewelry sets. Due to a huge variety and reasonable prices, women are increasingly buying ethnic jewelry online. Go for an elaborate kundan jewelry set with this magnificent velvet lehenga. Kundan is a traditional type of Indian gemstone jewelry which uses precious stones and gold foil to create intricate jewelry sets. Associated with Rajasthani royalty, kundan jewelry sets are the perfect accessories for lehenga cholis, especially velvet lehenga cholis. Opt for a kundan necklace, kundan earrings and a maangtika to look like a queen this festive season! Get exquisite kundan jewelry online at https://www.sareez.com/ and wear them with this velvet lehenga to create a royal look this Eid!
 Bangles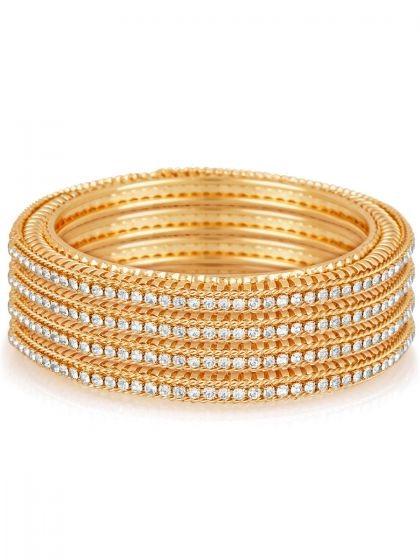 Buy this
Indian women love wearing bangles with ethnic outfits, as bangles enhance the beauty of traditional festive wear. Bangles are part of traditional Indian jewelry and a must for married women. These jewelry pieces are mainly available in glass, metal and plastic. While married women usually wear glass bangles, metal bangles made of gold and silver are preferred by women for parties. Bangles are available in a wide range of styles. Gold bangles embellished with precious and semi-precious stones are preferred by women. Since this velvet lehenga features long sleeves, wearing too many bangles would look messy. The best way to enhance the beauty of this velvet lehenga is to pair it with a few gorgeous gold bangles with some intricate stonework. This would look classy and elegant while also magnifying the beauty of this lehenga choli. Moreover, simple gold and stonework bangles would go great with the elaborate kundan jewelry set without looking over the top.
10 LIP-SMACKING DELICACIES TO TRY THIS EID 
 Bag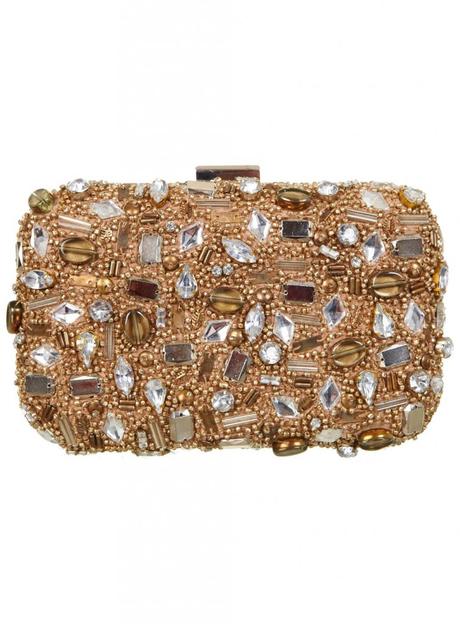 Source: www.missselfridge.com
An attractive bag can be a woman's best friend! A bag can be used to store essential, necessary items during parties, while at the same time look fashionable and trendy. Women's bags are available in a wide variety and different styles. During weddings and parties, women usually prefer carrying small clutch bags in bold and charming designs as they have enough space to store necessary items while also looking chic and stylish. Create a new look this Eid with this gorgeous velvet lehenga online and an embellished clutch bag in a golden color. A gold embellished party clutch bag would look grand with the embroidered lehenga choli, elaborate kundan jewelry set and elegant gold bangles.
 Makeup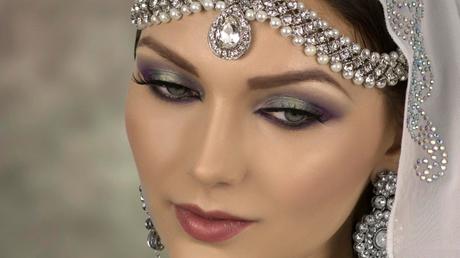 Source: i.pinimg.com
You might have the perfect outfit for Eid and attractive accessories, but a true statement can only be made with a gorgeous makeup look! Makeup can make or break a look! The important thing to remember while creating your Eid makeup look is to keep a balance and not go over the top. Since Eid is during the summer, its best to go with a light makeup look with shimmery, smoky eyes to add some oomph. This makeup style would also go great with the embroidered velvet lehenga and intricate kundan jewelry without looking too much. Start off your Eid makeup look with some lightweight foundation to even out your skin and create a base for your makeup. A bronzer and highlighter will give you that great festive glow while a soft peach blush will keep you looking bright and dewy. Your Eid makeup look is incomplete without some bold eye makeup. Use a dark kajal to line your eyes and some dark shimmery eyeshadow to create that perfect festive smoky eye look. Lengthen your lashes with some mascara and finish off your Eid makeup look with a pink matte lipstick.
 Hairstyle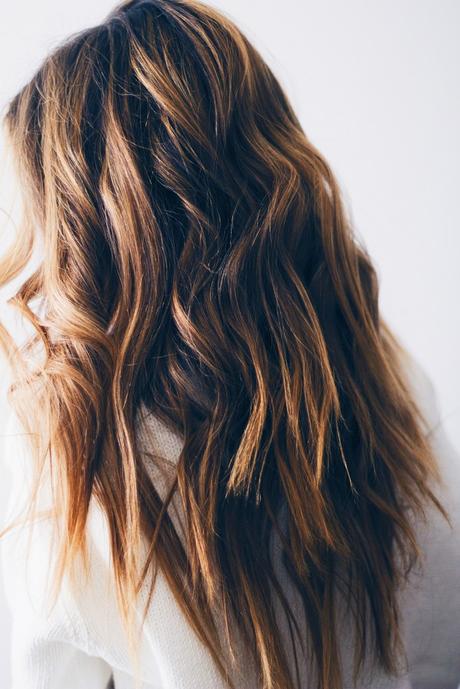 Source: lindsaymarcella.com
A great hairstyle is absolutely necessary to create a magnificent look for Eid. Gorgeous outfits, elaborate accessories and eye-catching makeup is incomplete without a good hairstyle. Beachy waves are a great hairstyle option for Eid. Not only are they effortless to create, but they also look great on all face shapes. Voluminous, beachy waves will add glamour to your Eid look without looking untidy or messy. Moreover, they will also ensure that you can effectively show off your beautiful kundan jewelry set.
Eid is the time for festivities and celebrations. Turn heads and get the compliments coming in with this magnificent look for Eid!