The Egyptian army toppled President Mohammed Morsi on Wednesday after a week of massacre that claimed the lives of nearly 50 people and injured scores of others as millions of protesters took streets to demand an end to his lone year of rule.
The chief of armed forces General Abdel Fattah al-Sisi, who himself served as defence minister under Morsi's government, made the announcement Morsi's overthrow on state television.He also announced to freeze the Islamic-drafted constitution and announced early presidential elections.
Millions of protesters gathered at a historic Al-Tahrir square on the first anniversary of Morsi's government on June 30 and demanded him to step-down.
The toppling sparked countrywide jubilations in Egypt, with thousands of people taking streets to celebrate, cheer, whistle and honk the car horns. But Morsi's office dismissed the move as "illegal" and called on the Egyptians to resist the "military coup".
Morsi, the first freely elected president of Egypt, was facing intense pressure to step-down since Sunday's unrest. His opponent accused him for failing to meet the expectations of the people and forgetting scarifies of people who lost their lives during the blooded revolution two years ago.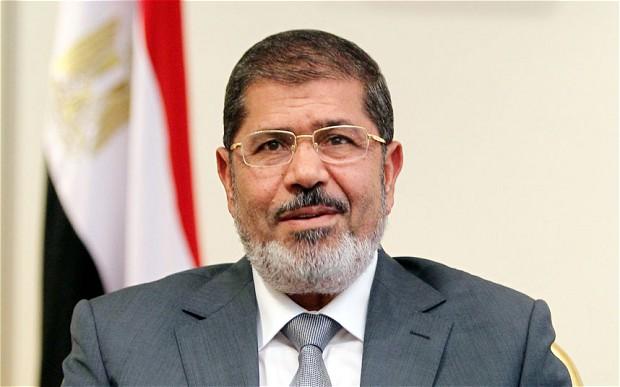 Egypt underwent its first democratic transaction in June 2012 after experiencing its worst uprising in 2011 that led to the end of Hosni Mubarak's three decades of authoritarian rule.
On Monday, the powerful military had issued a 48-hour for Morsi to "meet the demands of people" a day after scores of protesters came out of their homes and called for his resignation.
Thousands of supporters of Morsi gathered in Nasr City, the opposite side of the town, to express solitary with Islamist-President.
The violence incidents in the different parts of the country during the unrest took the lives of almost 50 people.
The opponents accused Morsi for betraying the revolution by concentrating power in Islamist hands and held him responsible for the drowning economy.