So i made these egg tarts and served it for breakfast yesterday.
So when the question" Where are my favorite egg tarts?" came about on the breakfast table this morning, i knew i hit gold with this recipe.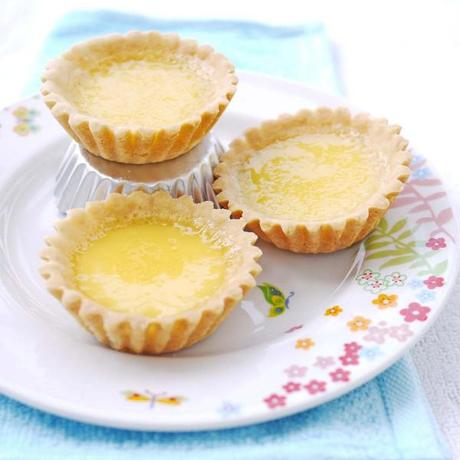 If i had to guess, these egg tarts are more Chinese than anything else.
Made of a butter cookie like tart shell, this dessert are filled with baked custard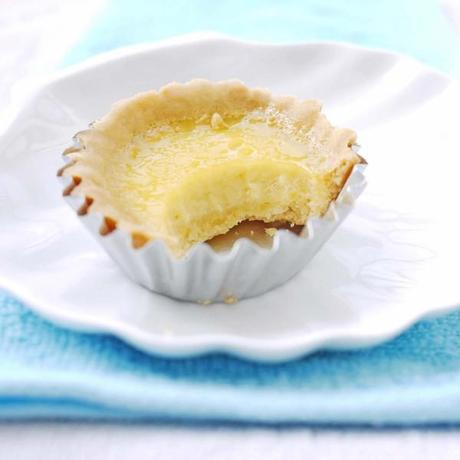 Soft, silky custard on top of a butter cookie.
It's pretty amazing!
Each of these tart was baked in its individual little tartlet tin.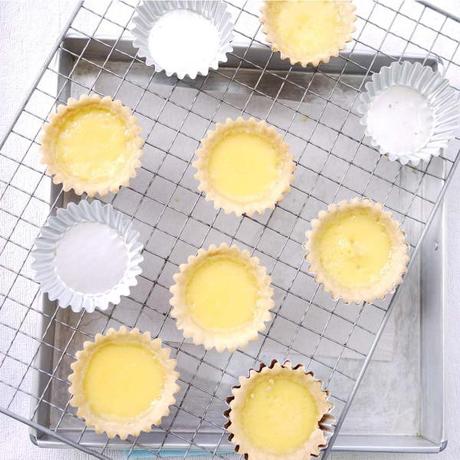 The crust got baked first before the custard mixture was poured in and the tarts went into the oven a second time.
Sure, it's double the effort and double the baking time,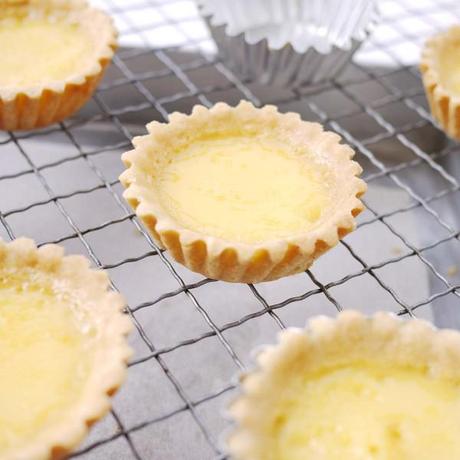 But it's damn worth it!
Egg tarts
Taken from Yochana's Cake Delight
Ingredients:
Pate Sucree:
125 gm. Butter – chilled
60 gm. icing sugar
1/2 egg white
1 egg yolk
200 gm. plain flour
1/2 tsp. vanilla essence
Egg Custard:
280 gm. fresh milk
160 gm. sugar
3 nos. eggs
1 tsp. rum
1/2 tsp. vanilla essence
Method:
(1) For pate sucree: beat butter and icing sugar till wellmixed.
(2) Add in white and yolk and mix.
(3) Add in vanilla essence and then the flour and mix into a dough. Rest for 10 mins. Press dough into small tart moulds.
(4) Bake the tart shell till half-cooked.
(5) For egg custard, heat sugar and milk together. Once sugar dissolves, off heat.
(6) Whisk eggs and pour into the milk mixture. Do not whisk till frothy.
(7) Add in rum and vanilla essece.
(8) Sift the egg custard and pour into tart moulds and bake at 175C till egg custard sets.
Note:
Half baked should be around 10 mins at 175C. I didn't put the timing cos everybody's oven is different. Judge yourself and see that it's like puff up slightly and turned white.
After pouring in the custard, bake at a lower shelf to make sure that the pastry will be cooked at 175C. Bake for about 10 mins and watch over it. If you see the custard is about to puff up into a ball, take it out from the oven immediately. Once it puffs up, the egg tart will wrinkle when it's cooled. What you can do is to shake the tray of egg tarts and if the custard wobbles, then it a sign that it's not cook and if it doesn't wobble, then it's set and you can take it out from the oven.
Advertisement