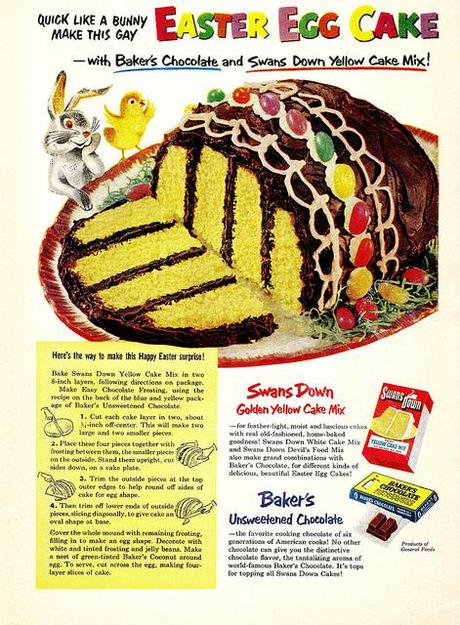 Candy, Peeps, over indulgence ... why not add a little cake to the mix? 
A cute retro Easter dessert is none other than an egg shaped cake.  And you don't need Wilton's help!  Simply stack and trim the cake on this one.  Everything is held in place with icing.  Although the recipe calls for "Swans Down Yellow Cake Mix" you can easily use whatever flavor and brand you like.  Chocolate icing works as well as the vanilla (which is more in line with an egg) : ).
Kids and adults will love this adorable vintage cake!  And that's no yolk!
Larger picture and source found here.