So we had an egg salad sandwich for breakfast today.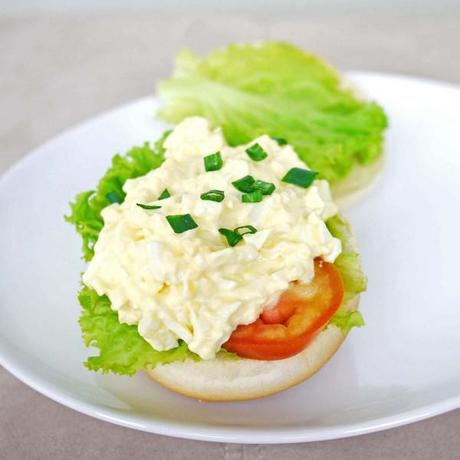 It was creamy, and delicious.
 And i learnt how to hard boil eggs.
The trick was to Place eggs in a pan full of cold water, taking note that all eggs are fully submerged,
then to heat the pan over medium high heat till the water comes to boil. 
After the water came to a boil, switch off the heat, cover the pan with a lid, and walk away.  
You would need 10 mins before the eggs get cooked in the hot water.
You can pretty much do whatever u want during this time..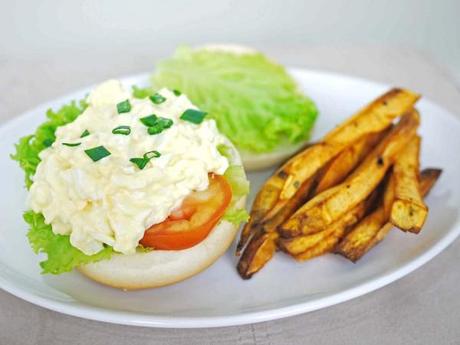 I took this time to get started with making some sweet potato fries.
Baked, not fried, to offset the not-so-healthy mayo in that egg salad.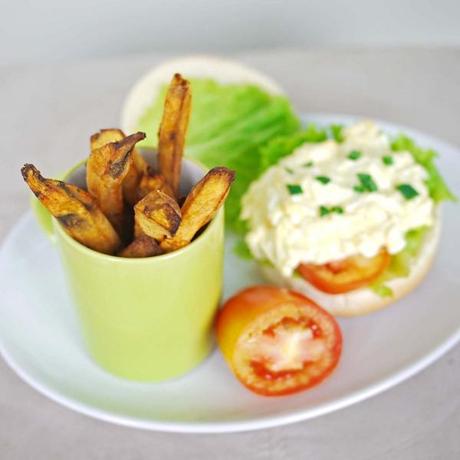 Seems like making crispy baked sweet potato fries had its own tips and tricks too.
I am not yet an expert. But for this version, the sliced baked potatoes were rinsed in cold water, patted dry and tossed in egg whites.
And if you think tossing sweet potatoes in egg whites are weird, you are not alone. I too thought the same way.
But somehow, the egg whites did manage to dry surfaces of the sweet potatoes. My sweet potatoes came out pretty crisp on the surface, but still retained its moistness within. 
It was a good breakfast !
Oven Baked Sweet Potato Fries from Natural Noshings