Hi All,
Apologies for the hiatus of late. Life has been very busy for Catherine and I, what with work, new babies, weddings and wedding planning, and everything in between. I hope you are all well.
So, Egg Muffins. Am I late to the party with these? I've saw numerous pinerest images of these, looking all fluffy and delicious, and after much googling, I definitely think I've missed a foody trend.
Filled with inspiration, I headed to Tesco to get the main ingredients. I decided to make mines using the following:
1 x onion
1 x pepper
Small chunks of chicken breast
12 eggs (to make 12 muffins)
Paprika, black pepper & salt to season
1cal cooking spray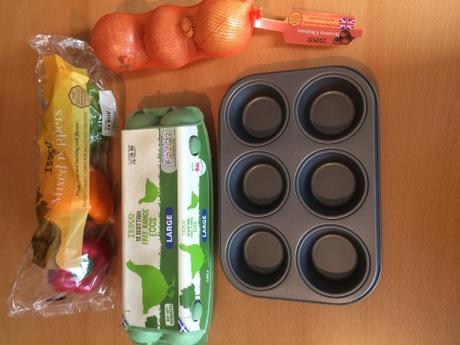 I sprayed the muffin tray with the 1cal spray, and added diced pepper and diced onion, along with the chicken: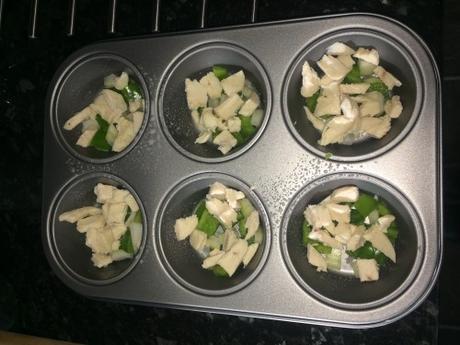 I then cracked 12 eggs into a jug, seasoned with paprika, black pepper & salt, and whisked.
Eggs suitably beaten, I poured them into the muffin tray, filling each section to the top: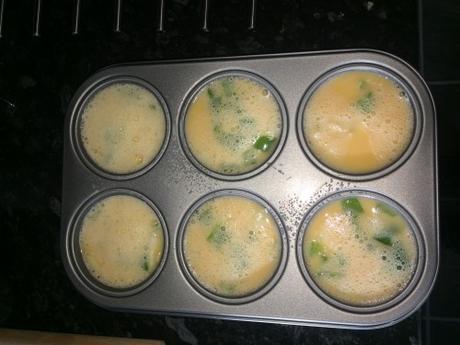 Into the oven my little muffins-to-be went, to be baked at 180degrees (fan oven) for 20 mins.
I crouched next to the oven, my expectant reflection staring back at me, hoping that my eggy endeavour would be a success. Much to my delight, the muffins started to rise and look somewhat edible, hooray: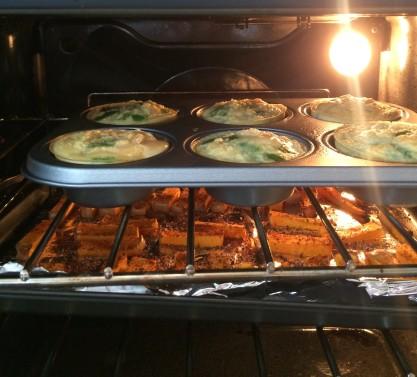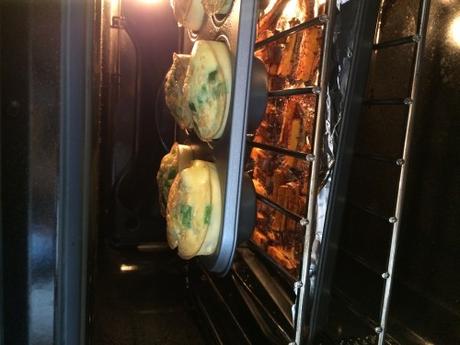 20 mins later, I popped the muffins out of the tray and am delighted to say they turned out great: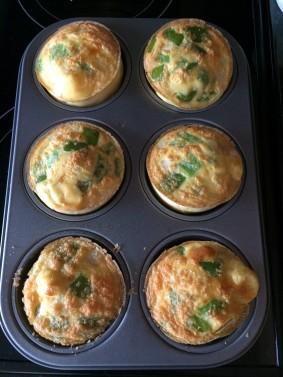 I made a 2nd batch using the same ingredients as noted above, however this time I added some grated cheese to the muffin mixture. Deeelish!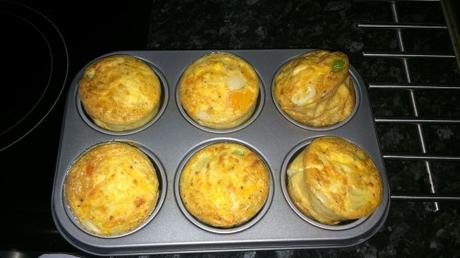 These muffins are so versatile, and can be enjoyed anytime as a meal or snack. I had 2 with some butternut squash chips yesterday, it was very filling: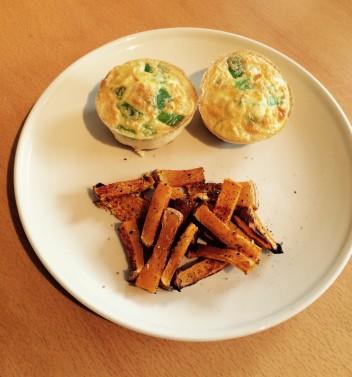 The great thing about these is you can use any ingredients you want! Next time I'm going to try chorizo and tomato. And I'll no doubt try numerous other recipes in the future.
For those following weight watchers, you'll be pleased to know the above recipe, minus cheese, works out at 2 smart points per muffin. With cheese, 3 smart points.
For anyone following slimming world, the above recipe, minus cheese, is free

I encourage you all to give these a go. Very easy, very quick, and very tasty. Eggilicious