Egg Bhurji is an easy and tasty way of preparing scrambled eggs with onion, tomatoes, capsicum and spices.It uses the most simple ingredients. It is versatile and can be had by itself, or as a side with rice and curry, or as a wrap with chapatis or even as a sandwich with bread. I usually  make this when I run out of time or vegetables.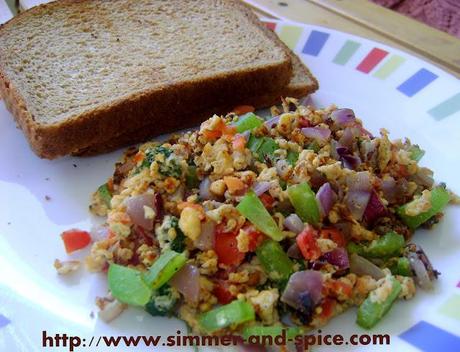 Things needed.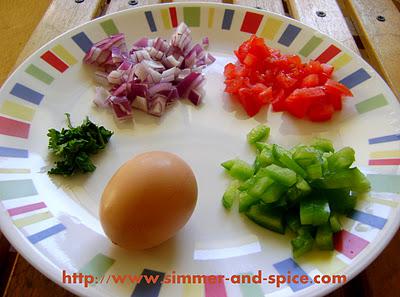 Mix egg with all veggies and spices.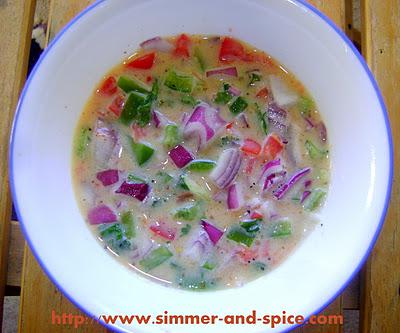 Add oil and spread the mixture on pan.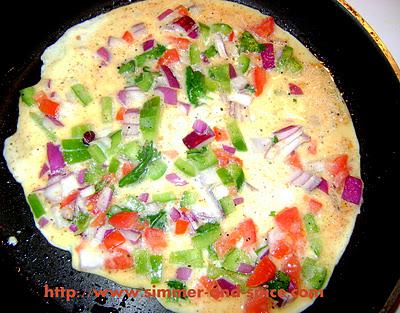 Mix it well
, our Scrambled egg with veggie is ready.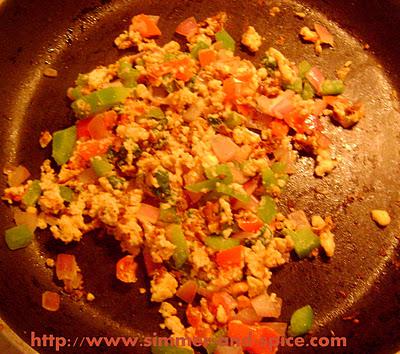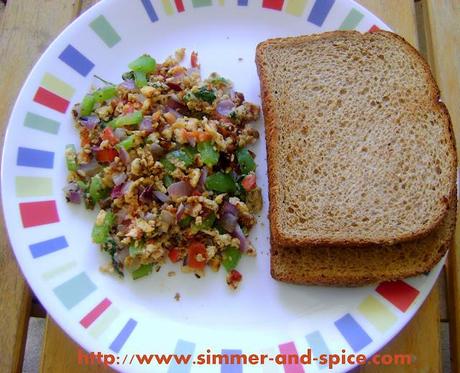 Recipe Details :-
Ingredients :-
1 Egg

4 tbsp of Onion finely chopped

2 tbsp of tomatoes finely chopped

1/2 tsp of Red Chilli Powder

2 tbsp of capsicum finely chopped

salt as per taste

pepper powder as per taste

2 tbsp of coriander/cilantro finely chopped

1 tbsp of oil
Method :-
Wash Onion, tomatoes, capsicum and cilantro,and finely chop them.

Take a

bowl, break the egg and mix it well.Add all the veggies , salt, pepper, red chili.

powder and salt.Mix it well.

Take a pan add oil to it, once heated, pour the egg mixture in the pan.
Mix it well and let it cook for about 5 mins , with constant stirring it between.
Our egg Bhurji is ready to be served.
 Linking this recipe to Streetfoods - Food Blog Event