Victoria Shockley is a writer and editor, an avid reader of fiction, and a senior at North Carolina State University in Raleigh. She's majoring in English with a concentration in language and writing and will be graduating in May of 2014, a year ahead of her class. She's proud to have a GPA that falls within the top 7% of the senior class at NCSU, and she's made the Dean's List every semester of her college career. In January of 2013, she was named Student of the Month for the College of Humanities and Social Sciences . Currently she works virtually as a self-employed freelance editor. She launched my business in the summer of 2012; since then she's edited manuscripts of all genres for dozens of clients, both international and domestic. In addition, she also works as a Public Relations and Communications Assistant for Stephanie Wolf PR, based in New York City. During her senior year of high school, Victoria wrote The Elevator, her first novella, published by Wandering in the Words Press. Aside from work and school, she enjoys dance, yoga, and modeling.


Do you work for a company or are you a freelance editor?I'm a self-employed freelancer.
What book are you most proud of having edited?Honestly, I don't have a sole favorite that I've edited. I put my best work into each manuscript I receive, and I'm proud of all of them. I'm also glad to help authors take one step closer to their goals of being published. However, I am proud that even though I'm still in school, I can provide the level of quality editing that allows me to work with distinguished writers such as New York Times and USA Today bestselling author Colleen Gleason, who's published roughly twenty novels.
What type of stories do you most enjoy editing?I'm happy to edit all genres of fiction and nonfiction, but I personally enjoy reading romance and sci-fi.   Are your rates affordable for indie authors?Definitely! I've worked with many indie and first-time authors, and they've found my rates to be very affordable for their budgets. In fact, the last author I worked with, Kingsley Osuala, wrote me a testimonial saying, "The quality edits I received would have cost me 5-10 times more had I used a local book editing service.  She is truly a treasure and has made my dream of publishing a novel closer than ever.  Absolutely amazing!"
How do you decide your pricing?Because every manuscript is different, I base my rates on each specific project. When I receive an editing inquiry, I ask the writer to send me a five-page sample so I can determine how much editing it will need. Using that plus the word count, I determine a competitive, affordable price for each project.   What other books have you edited?A lot! You can check out a list here, which includes links to books I've edited that have been published: http://victoriashockleywrites.wordpress.com/work-samples/.
What are some things you think writers should look for/be wary of when hiring an editor?Writers should always ask for a sample edit before hiring an editor so they can see exactly what style and level of editing will be performed on their manuscript. I would be wary of an editor who isn't willing to edit a short sample, but I haven't yet met an editor who doesn't offer that service, so I wouldn't expect writers to run into that problem often. Also, writers should read the testimonials page if the editor has one of his/her website to get an idea of what past clients have thought of the editor's finished work.
Do you have any advice for new writers?I would advise that new writers work hard to grow their networks on social media platforms like Twitter, LinkedIn, and Facebook. Creating an online presence and forging relationships with people this way helped tremendously when I was just starting out, and even now I get emails and leads from people who found me on LinkedIn and Twitter. For authors, it's also helpful to be active on other sites like Smashwords and Goodreads.
How do you feel about serial commas, and why?I support using them, and I will add them into a manuscript unless an author requests that I leave them out. I know it's become a controversial grammar subject, but I grew up using them and feel that sentences make more sense when the serial comma is in place.
When you're not editing what do you like to do?I love dance, yoga, and modeling. I'm a bit of a fitness junkie, and most weeks I work out five of the seven days!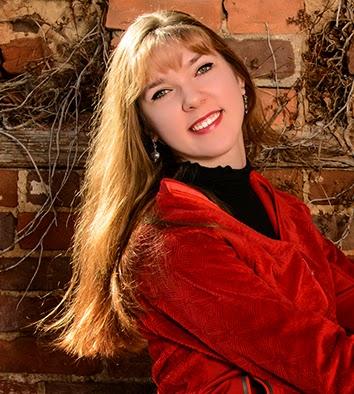 https://twitter.com/Victoria_Writes
www.linkedin.com/in/victoriashockley/
http://victoriashockleywrites.wordpress.com/