Chris Guthrie is an editor, writer, and publisher with more than eight years of professional experience. He founded Open Book Editors five years ago and has since helped hundreds of writers reach their publication goals. As Editor-in-Chief at Open Book Editors, Chris provides editing services for all genres and writer objectives. However, he is most passionate about helping first-time fiction writers get across the finish line. His most recent fiction has appeared in Amarillo Bay, Crazyhorse, Washington Square Review, Fiction Magazine, and Litro. His novel, The Shack Cartel, is due out later this year. Chris lives in Newport News, Virginia with his wife Beth and children, Ava and Dylan.

What book are you most proud of having edited?
One of the books that I'm proudest of having edited is a memoir called Feels Like the First Time, by Shawn Inmon. Shawn was an unpublished real estate agent with a passion for the language and a story to tell when I met him just three years ago. Since that time he's sold well over 20,000 books, based on a few good stories and relentless energy for every aspect of publishing. I'm proud of the role that Open Book Editors played in getting him there. Writers like Shawn provide a great example to unpublished writers who are passionate about the language and have specific goals for their work.
What is the best book you've read/edited this year?
The best book I've edited this year is called A Danger to God Himself by John Draper. It should be out later this year. John is a fantastic writer who has crafted a unique voice and has a gift for combining highly realistic characters with highly improbable contexts. It's truly a great read from a first-time author.
Are your rates affordable for indie authors?
We do everything we can to make our rates affordable for indie authors, including offering a 15% discount for new and emerging authors. While we edit every genre and work with authors who boast a wide range of writing experience, we're especially passionate about working with writers who are dedicated to getting their first novel across the finish line.

What are some of the typical mistakes you see writers make?
One of the most common mistakes that writers make is failing to see the reader's perspective when they are writing. This is a mistake that even the most seasoned writers can make, because it's hard to consider what a reader might think while focusing on individual sentences and paragraphs – the real nuts and bolts of a manuscript. One of the best adjustments most writers can make is learning to think like a reader during the writing process.
What are some things you think writers should look for/be wary of when hiring an editor?
It's important to find an editor who will edit a sample for free. This is critical for establishing expectations between a writer and an editor and seeing what the text will look like once it's been edited. Professional editing is extremely thorough and generally geared toward making every single word count. It is vastly different from editing that has been done by a conscientious friend with an eye for detail. Writers should also look for editors who have a track record of helping writers get published or who have been recommended by other authors. It's important to go the extra mile to learn about the editor – including phone calls and a little online investigative work – before making a decision.
What should a writer expect (or not expect) out of an editor?
Above all else, a writer should expect to evolve and grow as a writer. Professional editing should transform the writer, in part by seeing how a professional tackles the same challenges that the writer has been facing in the course of creating the manuscript. The writer's manuscript should be polished, clean, and more marketable as a result of professional editing. But more importantly, the act of having a book edited is an important part of the evolution of passionate writers, especially as they absorb the changes that an editor makes and begin to discern patterns in the edited text. An editor should also become the writer's partner, which is critical for aligning an authorial vision with an editorial vision. These are key steps in creating a polished, marketable manuscript.

Do you have any advice for new writers?
There are entire sections of bookstores dedicated just to giving advice to writers – way too much advice out there. The single best piece of advice I know of is to read, read, and read some more. Re-read your favorite authors and really think about why they're your favorites. Absorb what they do great and don't be afraid to be a little derivative. Make your art a departure from the greatness of other writers. And don't be afraid to suck at writing for a while (especially in comparison to your favorite writers). The best writers embrace failure and use it to guide them toward success.
What is the difference between developmental, substantive and copy editing?
Our developmental editing package provides a comprehensive report that includes suggestions and recommendations regarding narrative structure, character development, tone, voice, dialogue, style, and other key elements of a manuscript, in addition to basic copy editing. It provides very thorough professional guidance based on years of industry experience designed to get the writer over the finish line. Copy editing provides polished, lean, and error-free text. In both cases, the end result strips away the fat to get the exciting elements of the manuscript popping off the page.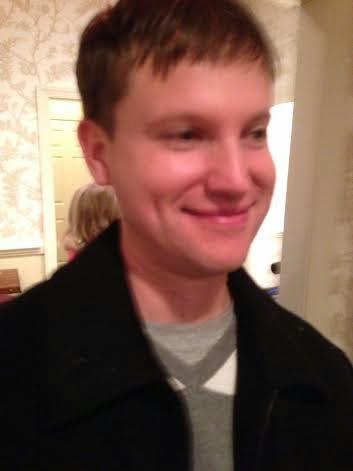 http://www.openbookeditors.com/
https://www.facebook.com/pages/Open-Book-Editors/429674163742314
http://openbookeditors.blogspot.com/