Hi, I'm Lin White and I'm an editor/proofreader. I run my own company and love working with authors to develop their work and ready it for publication. I work at all levels, from detailed feedback (alpha/beta reading) to final proofread and formatting for publication.
I have forty years' experience as a reader and twenty years' experience as a teacher, including English and creative writing. I have studied the English Language, including aspects of style and the influence of other languages, and I have also worked as a typesetter and proofreader. I am based in the UK, and predominantly work in UK English, although I have also worked with authors from elsewhere, including those whose first language is not English.
Do you work for a company or are you a freelance editor?
I'm freelance, running my own company, Coinlea Services, which offers editing and proofreading to indie authors, and I also write educational materials. In my spare time I'm working on my own writing, so I sympathise with the struggles authors face!
What type of stories do you most enjoy editing?

I like a wide range, and have worked mostly with fantasy stories, but I particularly like more unusual projects, particularly non-fiction. For example, a parenting memoir was great fun.
Some of the typical mistakes I see writers make:
The most frustrating type of mistake in fiction is when the main character drifts along and things just happen to them, without any effort, or when they don't seem to care about what's happening. A book where the character knows what they want and are working to achieve it is much more engaging.
Another mistake has to be not giving enough background information early on, particularly in fantasy/sci fi works, where it's important to help the reader to picture the world. One book had me believing we were in a pre-industrial age until halfway through when there was a comment about a lightswitch, which completely changed the way I saw the world!
How do you decide your pricing?

My price has to be a careful balance between what authors are willing/able to pay and what I need to cover my bills. While I would like to offer my services really cheaply, I have to bear in mind that I can't do a good job if I'm working all hours just to cover my basic costs. The job is also highly skilled, and should receive suitable recognition. That, to me, is part of offering a professional service.
Are your prices affordable for indie authors?
I hope so. My rates for indie authors writing fiction or creative non-fiction are lower than rates within the rest of the publishing industry as they tend to have simpler layouts. On the other hand, I need to make sure I can devote enough time to a job to make sure I do it well, and I can't do that if I'm having to work silly hours for very little money.
Do you have any advice for new writers?

Make sure you learn your craft thoroughly! It's far too easy these days to self-publish, maybe before your writing has really developed. Please understand that there are many stages and levels between finishing a complete novel and having it publication-ready, and it can be disheartening to publish too early and receive only negative reviews.
What things should a writer have done before contacting an editor?
Ideally, they will have written their first draft, edited it thoroughly, put it out to a beta reader (or several), incorporated feedback from that and checked it through again (don't forget to use the spellcheck!). Then they will have taken it as far as they can on their own and will be ready for professional input.
What does your editing process look like from start to finish?
I'm probably a little unusual, as I also offer a paid beta reading service. This has proved very popular, and gives an author a chance to receive overall feedback on the book for a small fee. It also gives me and them a chance to see how the other works.
If they decide to use me as an editor, they will then return the manuscript to me after they have finished the beta reading process and I will read through and tidy it up, checking grammar and punctuation and correcting any errors (copy edit).
If this is all they have asked me to do, I would then return the manuscript for them to deal with as they wish.
Alternatively, if they have paid for developmental editing, then I would also return it with further, more thorough feedback on structure and content and following their review would go through the document one more time to check for last-minute errors.
I can also format it for print or ebook formats, for a small extra fee.
If we are going straight for an edit without a beta read, I would do a free sample edit so they are aware of how I work and I can advise on what level of editing I consider would be needed.
How do you feel about serial commas, and why?
Personally I feel that there are arguments on both sides. I don't tend to use them myself unless they add to clarity, which after all is the main purpose of punctuation.
When editing, however, I will take the author's preference. My job is to make sure the author comes across clearly and their message and voice can be heard, not to impose my own style on a piece of work. To this end I will seek consistency within a piece of writing, but otherwise make changes only if it is clearly technically wrong or unclear, and therefore distracting to the reader, not because I don't like the style of it.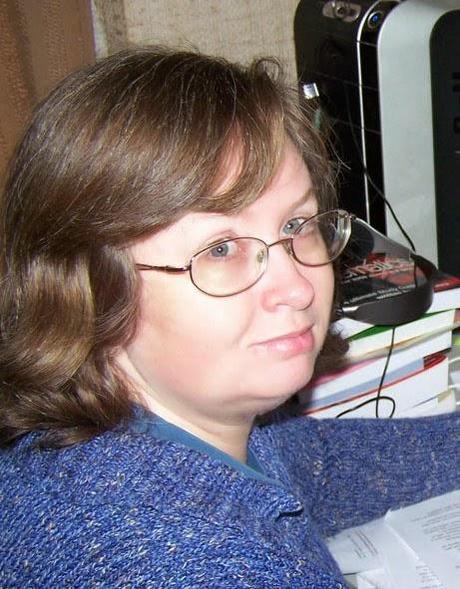 Lin White

www.coinlea.co.uk@linw2010