Victoria Bright is a freelance editor at Edits By V as well as a self published author. Being her editing journey in September 2013, she already has eight successful projects under her belt as well as projects contracted out to her from publishing companies. She currently resides in Greenville, South Carolina. Her main goal is to help authors by giving their manuscript the red carpet treatment it deserves!
What type of stories do you most enjoy editing? 
Man, it's so hard to choose! I really love romance the most, but I also enjoy new/young adult and paranormal stories as well. 
Do you work for a company or are you a freelance editor? 
I'm a freelance editor for my own company, but I am also contracted with Hall & Muscato Publishing.
When you're not editing what do you like to do?
I usually participate in my usual loonish endeavors (which includes a lot of procrastinating). But when I want to be "normal", I love playing Call of Duty, The Sims 3, reading, writing (I'm also an author), and working out. 
What are some of the typical mistakes you see writers make?
One of the most common mistakes I come across is when the writer uses unnecessary commas. A comma is not necessary before every "and" that you have in your manuscript! I also come across a few inconsistencies in verb tenses every now and then.
What things should a writer have done before contacting an editor?
The most important thing a writer should have done before contacting an editor is editing their manuscript! An editor goes behind you to pick things you may have missed and polish your manuscript for publication. It is very time consuming to have to comb through minor mistakes that the writer could have easily fixed on their own. Trust me, it will make the editing process with the editor much quicker! A writer should also know what type of service they may need. There's no need to pay for a service that you don't really need, right? Money doesn't grow on trees, so do your research so that it's spent wisely!
What book are you most proud of having edited?
I think I would have to say that Bluffing the Devil by C.L. Foster. It was my debut novel as an editor and it definitely received great feedback, which led to new clients for me. It was also my first paranormal book that I'd read, which was really cool. That's what I love the most about my job; I always have the opportunity to broaden my horizon when it comes to books!
Do you have any advice for new writers?
My advice is simple: believe. There will be days when you believe that your story doesn't make sense and there may be days where your characters will drive you mad. If you feel stuck, just write until it makes sense. There are a bunch of lame trolls on the internet whose purpose in life is to bring down those with a dream, especially when it comes to the self publishing community. As long as you have faith in yourself and your craft, there isn't much anyone can say to deter you from your goals. Just stay focused and stay true to yourself. The right people will appreciate you and your work. 
What do you charge?
I offer proofreading, basic editing, content editing, and an extensive editing service called "The Works". Proofreading is $0.50 per page and is usually for authors who just need a final review to check for spelling, punctuation, grammar, subject-verb agreement, etc. Basic editing is $1.00 per page; it includes proofreading as well as checking verb tenses, making sure that the writer's thoughts are flowing consistently, etc. Content editing is $1.50 per page; it includes both proofreading and basic editing. This service includes rewrites if necessary and checks for proper character development and consistency in the story as well as checking for plot holes/issues. "The Works" is $2.00 per page and it is my most extensive service. This service is for an author who may need a lot of work on their manuscript due to issues with grammar, punctuation, spelling, issues with clarity or expressing thoughts clearly, ect.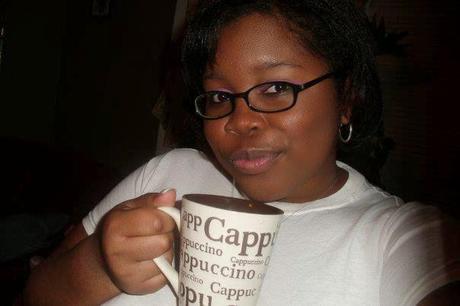 Website: www.editsbyv.com
Facebook: www.facebook.com/EditsByV
Twitter: www.twitter.com/EditsByV
Email:

[email protected]