Hello. My name is Cheryl, 20 years old, I also go by the alias Gwyneiira. I'm an aspiring editor trying to build up my resume and reputation as an editor, and break into the industry. I'm a huge bookworm and I thought, why not try my hand at editing? 
I am thorough in my work and a stickler for grammar, punctuations, spelling and all that jazz. If you're interested in my services, do email me at snowywings_cheryl@hotmail[dot]
com
What type of stories do you most enjoy editing?
I enjoy editing romance, it's what I mainly edit. All sorts of romance novels from YA to NA to erotica to GLBT, with the exception of historical, sci-fi and fantasy.
Do you work for a company or are you a freelance editor?
Freelance.
What is the best book you've read/edited this year?
There are so many books I've read this year that I think are the bests. It's hard to choose one. I'd say all the books by Shayne McClendon and Belle Aurora. If I have to choose one, it'll be Reaper's Property by Joanna Wylde.
What does your editing process look like from start to finish?
Well, I use track changes on words while editing. As I edit, I would put in comments about certain things that I'm unsure of or things that come off as weird and I'll explain why I change and edit certain words and phrases. I'll also point out "bad" habits of authors if I come across any.
Are your rates affordable for indie authors? How do you decide your pricing?
I'd say my rates are affordable as I'm just starting out and am trying to build up a resume of sorts. I currently charge $0.5 every 100 words, though it depends on the amount of work I have to do as well. I'll do a trial edit of the first 2 chapters or so for authors who are interested.
What things should a writer have done before contacting an editor?
Their manuscript should be done and ready to send out. It would be good if they have a list of what they expect of and from the editor and a rough timeline planned out.
What do you think makes a good editor?
I think being a good editor is more than just correcting the mistakes the author has made, making the story flow better, pointing out plot holes etc. It's also about building a connection and understanding with the author and story. I think it's important for the editor to like or love the story that they are editing as well. Most importantly, a good editor is someone who is willing to improve at their craft.
When you're not editing what do you like to do?
I love to play with my dogs, shop and eat. I read a hell lot. I love to sing; I'm also a singer-songwriter as well as an audio engineer on the side. I also run my very own book blog.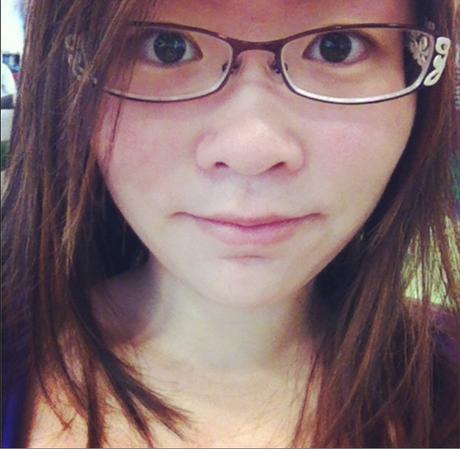 Goodreads: https://www.goodreads.com/gwyneiira
Site: gwyneiirabookblog.weebly.com