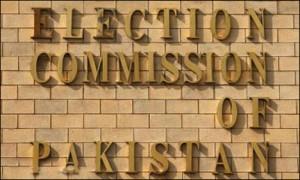 Election Commission of Pakistan (ECP) on Friday the schedule of upcoming general elections. The polls for the seats of national and all four provincial assemblies will be held on May 11.
The schedule was announced after the final approval of Chief Election Commissioner Fakhruddin G Ibrahim.
According to an ECP statement, the holidays of all the ECP offices on March 23-24 have been cancelled. On Saturday, the returning officers will issue the public notices.
The candidates will have to file the nomination papers from March 24 to 29 after which the election commission will complete the process of scrutiny from March 30 to April 5.
In case their nomination papers were rejected by ECP, the candidates will be able to file appeal from April 6 to 9. The commission will clear out all the appeals by April 16.
The candidates could withdraw their nomination forms till April 17. The final list of candidates will be released on April 18. .
The polling for the general elections will be held on Saturday May 11, 2013.