Ecosia is a search engine (uses Yahoo search and Bing) that donates 80% of its income generated by a conventional advertisement program to a tree planting project in Brazil.
So, by searching with Ecosia, you can actually help the environment for free. Part of its success is their transparency policy; on their website you can actually check the money they made a specific month, the percentage of it they have donated and the equivalent number of trees planted.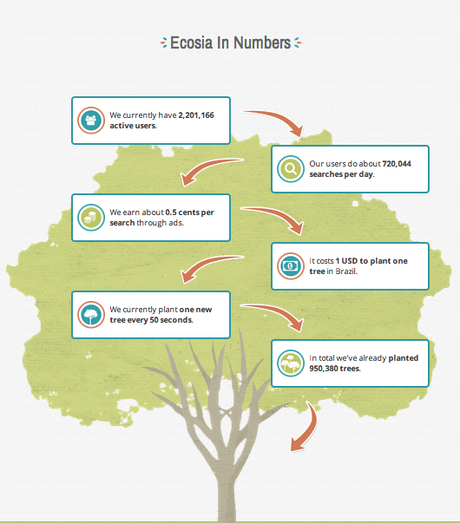 Never Say Cool is "planting" around 100 trees a day, why do you not give it a try!?